Halloween originated as an ancient Celtic festival that included bonfires and costumes to ward off ghosts and was incorporated into the Christian religion as All Hallows Eve, the day before All Saints Day, a day to honor the dead. Día de los Muertos or Day of the Dead is celebrated on November 1 and 2 and is a day to remember and celebrate the life of the deceased originating from the Aztecs and Mayans and celebrated in Central America.
On October 31, 2023, the Johns Hopkins Hospital Department of Pathology participated in many of the hospital events including the Children's Center Halloween Reverse Trick-or-Treating and the pumpkin decorating contest.
The Children's Center hosted another successful trick-or-treat for both inpatient and outpatient pediatric patients. The dedicated laboratory staff of microbiology, core lab, and transfusion medicine packaged both edible and non-edible goodies for our youngest patients. Microbiology created 178 treat bags filled with candy, small trinkets and toys, along with several large boxes of toys, stuffed animals, and coloring/activity books. Core Lab had 70 treat bags to share with spooky goodies, that included stationary, gadgets, books, toys, and of course plenty of candy. Transfusion Medicine had 110 treat bags that were provided to the outpatient pediatric patients and a whole cart full of goodies for the inpatients.
Thank you to all those that helped put the bags together for the trick or treaters: Ellen Barnes, Kristen Buban, Hien Cayans, Danny Gonzalez, Adriane Hill, Breyonna Jones-Key, Jada Kellam, Shawna Lewis, Alona Malacas, Ashley Narvaez, Melody Rorabeck, and Jane Walker.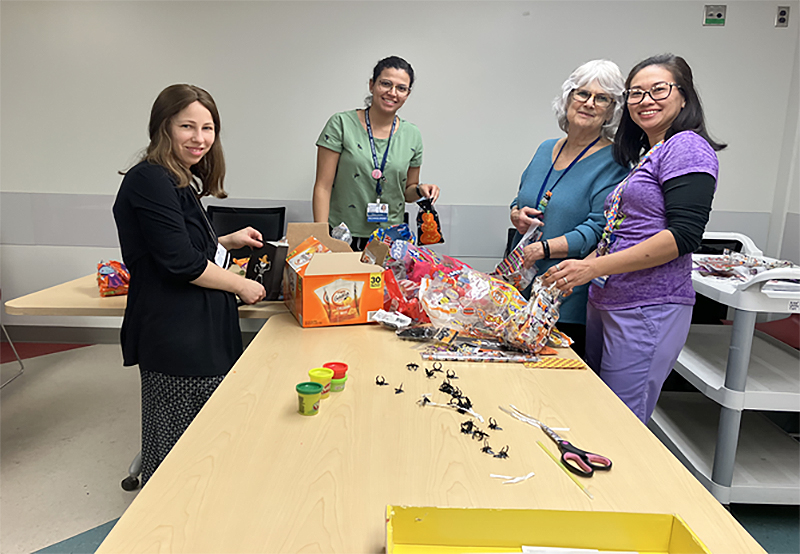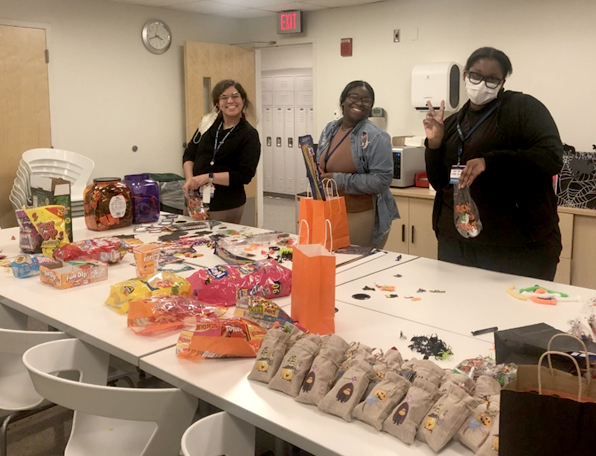 Also, a special thank you to those staff who dressed up and distributed the treats: Hien Cayas (pirate), Melody Rorabeck (Mirabel), Mattie Milchling (Minnie), Brandon Ellis (Thor), Dr. Shannon Murphy (Trash Wheel), Natasha Bachmeyer (Dorothy), Carly Walsh (Scarecrow), Ashley Narvaez (Tin Man), Adriane Hill (Lion), Jenny Fawley and Tamar Zonenberg.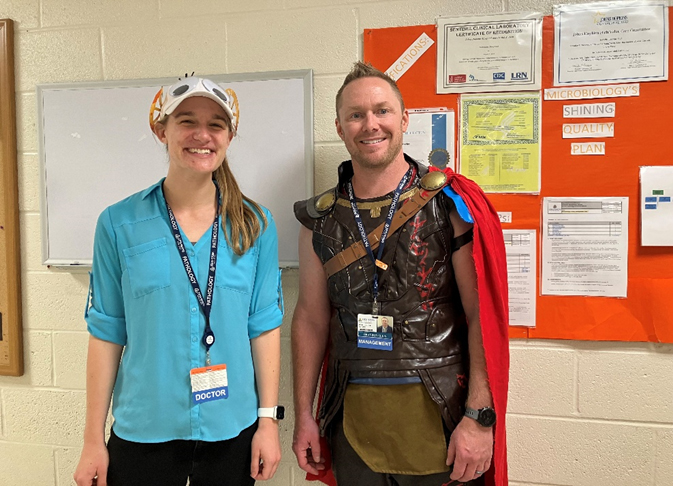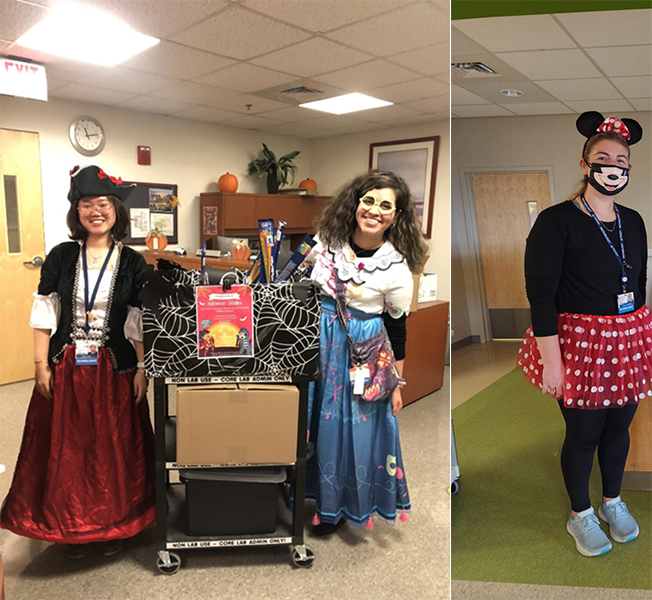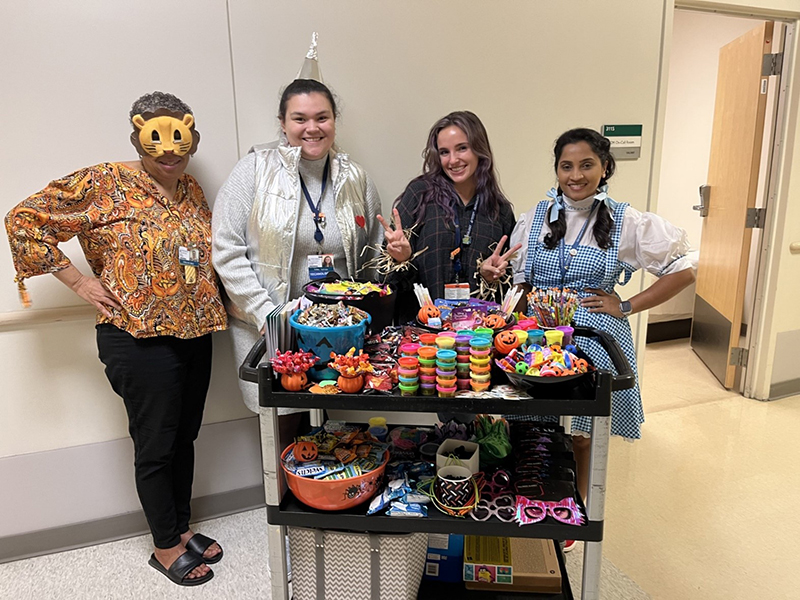 This year the JHH Spirit Ambassadors hosted a pumpkin decorating contest for the different departments and units throughout the hospital. With only four days to decorate the pumpkin and no carving allowed, our laboratories showed their creativity. The Immunology Lab created a haunted house pumpkin. The Transfusion Medicine lab decided on a vampire-themed pumpkin with all the accessories. Chris Feldman created a Tin Man Everyone throughout the hospital was invited to vote on their favorite pumpkin, and with over 60 departments participating, it was not an easy choice! We may not have won this year, but the creativity of the staff certainly shined through. Now it's time to start planning for next year's pumpkin so we can take home first place!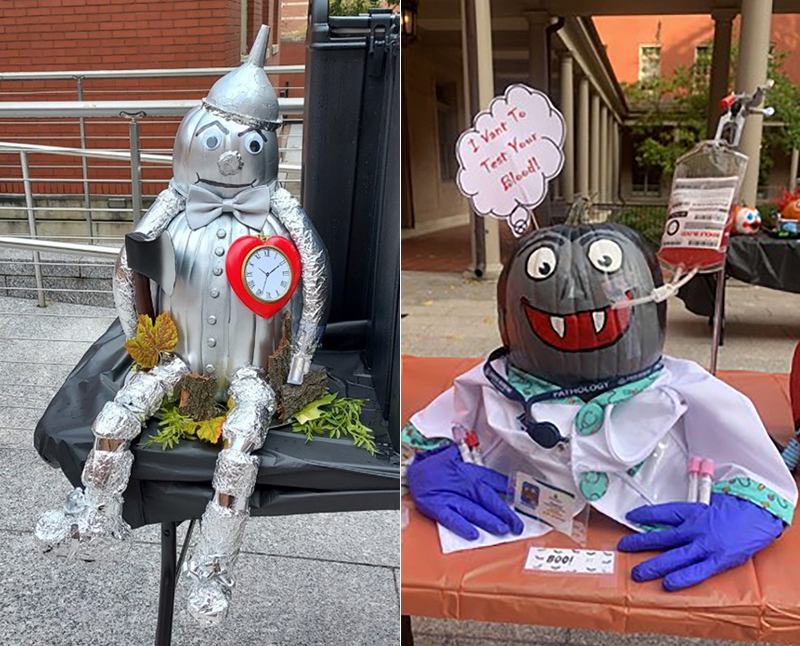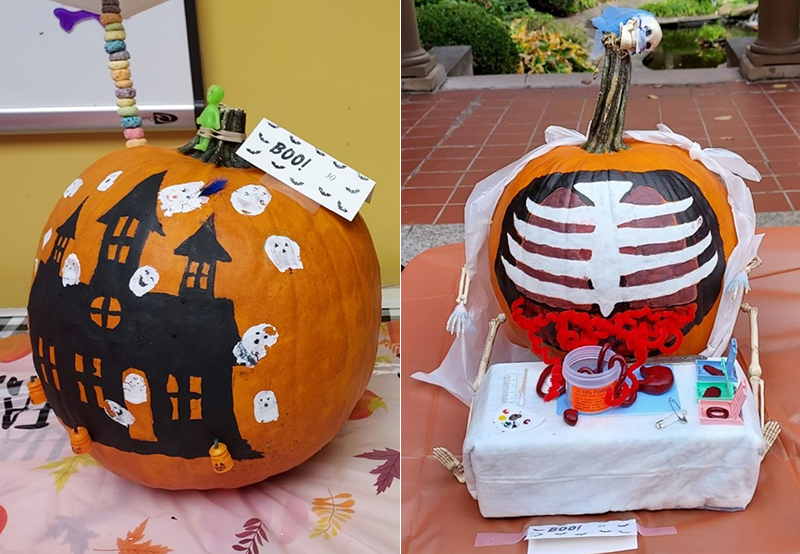 On November 1 and 2, 2023, the Transfusion Medicine Lab celebrated Día de la Muertos with an informational diversity board and an altar for our ofrendas (offerings) to honor our family members who have passed with pictures, and Flor de Muerto (Flower of the Dead) which are bright yellow marigolds and are believed to be the pathways that guide the spirits to their ofrenda and symbolize the beauty and fragility of life. Disney's Coco is highly recommended to watch (bring a box of tissues). Thank you to Xaviera Ramon for sharing this special time with us and making all those marigolds. More information about Día de los Muertos can be found here.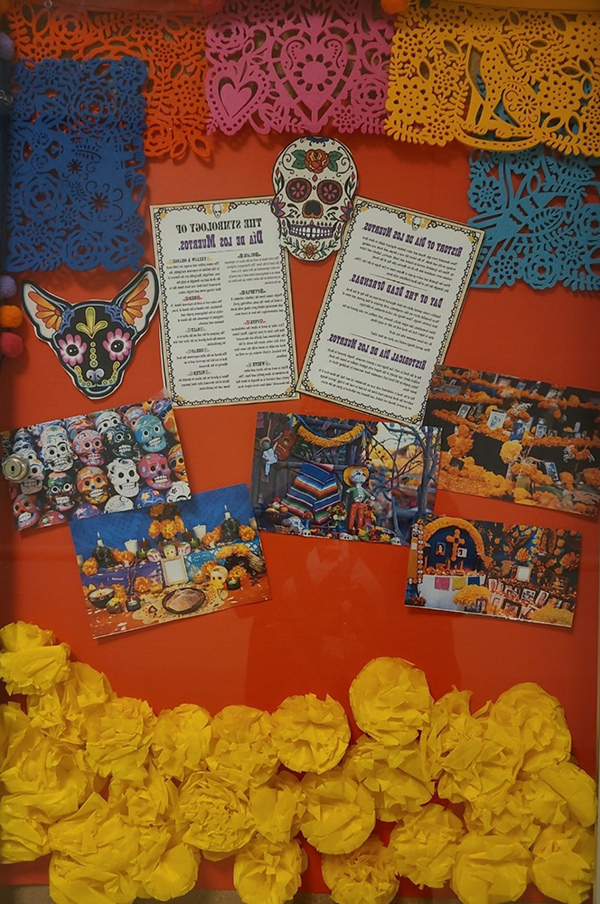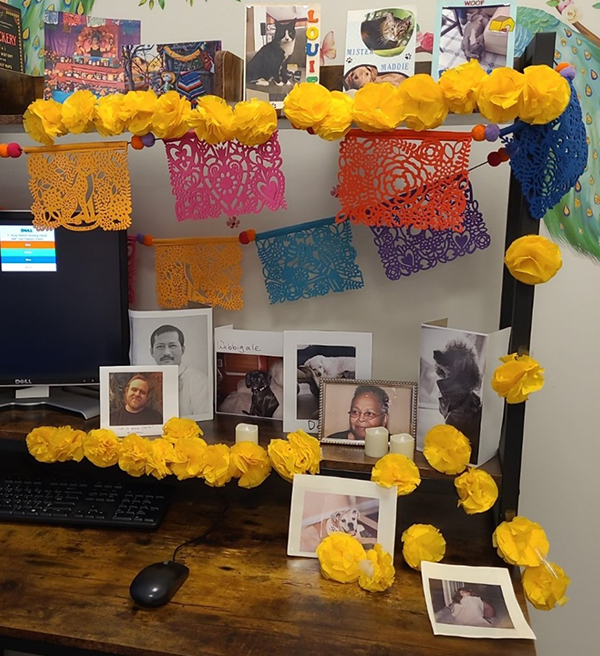 Lorraine N. Blagg, MA, MLS(ASCP)CMSBB
Pathology Education and Development Lead