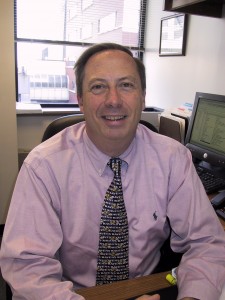 As members of the Johns Hopkins Department of Pathology, it takes an early fall picnic to identify the depth and scope of our Department.  At that outing we suddenly realize that we are an organization of 1300 talented employees located at three campuses or at one of our eight major outreach settings.  Our efforts touch the lives of inpatients, outpatients, outreach patients, and distant patients.   Still each day we present at our respective campus to do what we do best:  Clinical Care, Research, and Education.  We are not always aware of our stature as an Institution and a Department.
Laboratory Professionals Week is a time to stop and reflect on who we are as a Department.   We employ cutting edge technologies in conjunction with effective Quality Assurance programs which set the national standard for clinical care.  Our Department is the leading Pathology recipient of NIH funding in the country, creating some of the most innovative research worldwide.  We instruct Medical Technologists, Histologists, Medical Students, Residents, Fellows, and Pathobiology Graduates.   This scope of effort is often lost by individual members of the team.
It is time to explore a media which can highlight these achievements.   Blogs are one avenue to communicate the accomplishments of the Divisions.  The new Pathology Blog is a weekly forum designed to be used by all contributors to update Department members on achievements that make the Johns Hopkins Department of Pathology one of the most prestigious Pathology Departments in the U.S.  We welcome not only your comments and feedback, but topics and authors to participate.  We are hopeful that you enjoy the upcoming blog posts and gain knowledge of the sciences and the services that are provided across the Department.
Thank you,
Allen Valentine