In the future, when we look back on 2020, it will be a year that no one will ever forget. With an international pandemic and tumultuous political atmosphere looming over us, we were forced to address our physical and emotional well-being, work like we never have before, and learn to adapt, innovate, and be flexible. We are so glad that Johns Hopkins Medicine Department of Pathology was still able to host our annual symposium, in a different and socially cognizant manner, to provide some normalcy and maybe even a distraction from our new way of life.
The eighth annual pathology symposium took place virtually from November 16-20, 2020. There were 19 sessions hosted via Zoom over the week ranging from COVID-19 related topics to molecular techniques, diversity and history, and recognition of pathology's role in the pandemic by our keynote speaker, Kevin Sowers the President of Johns Hopkins Health System and Executive Vice President of Johns Hopkins Medicine. And in true 2020 fashion, we persevered through technical issues, campus power outages, a flood, and a fire alarm right where Paula Mister was giving her Great Women in Microbiology presentation and I got my exercise running across the Johns Hopkins Hospital campus, (yes, all this happened on the same day within three hours of each other).
Thank you to our presenters, who ranged from our laboratory staff to pathology residents, fellows, and faculty with a wonderful presentation from Karen Swartz on Coping with Social Isolation that Comes with Social Distancing which is available for viewing on the Pathology Symposium webpage .
Thank you to the Pathology symposium session selection subcommittee, Paula Mister, Becky Parish, Katie Flickinger, Nora Viloria, Christopher O'Donnell, and Jordan Ippolito for the sessions selected.
Thank you to Ellen Barnes for working with several presenters in our designated "speaker room".
Thank you to Christopher O'Donnell for his technical expertise with Microsoft Teams and Zoom.
We had over 600 individual attendees with over 3500 manual attendance entries for the entire week long symposium. Our symposium committee put in a lot of effort to adapt and make the symposium a pleasant experience for attendees and provide a variety of topics that meet their continuing education requirements.
Thank you to Melody Rorabeck for designing our symposium flyer and program cover.
Thank you to Paula Mister, Ruth Umali and volunteers, for arranging some group viewing areas around the Johns Hopkins Hospital for staff who needed it and maintaining social distancing guidelines.
Thank you to Erin Gorsuch (Bayview Medical Center), Tammy Heacock (Howard County Community Hospital), Ryan Work (Suburban Hospital), and Monica Gray (All Children's Hospital) for organizing the symposium at their respective hospitals.
Thank you to Eunhee Rim, Lona Small, Mickayla Karikari, Missy Olson, Peggy Coulter, and Tammy Heacock for the great job they did co-hosting the Zoom presentations with speaker introductions, managing polls and the Q & A.
Thank you to all those who manually documented attendance and who are still resolving those outstanding attendance issues (we really do appreciate everyone's patience).
Again this year, Missy Olson took the lead to identify and prepare the online poster session that was available on the Pathology Symposium website from November 9-30, 2020 with over 75 staff submitting for continuing education credits. It is great to see the projects and research that our department is doing. We look forward to the poster submissions for next year.
By having the symposium virtually we were able to record almost all of them and they will be released on the Pathology Symposium webpage periodically over the next six months and are eligible for CE credit with the completion of a short knowledge quiz if you were unable to attend live.
This year is a true turning point in our lives and was a big learning curve for the use of technology for educational purposes and I do not see us going back to exactly the way things were before, but we hope to hit a happy balance. The Pathology Symposium committee would greatly appreciate your feedback and ideas for the future. Please take a few moments to complete the Pathology Symposium evaluation (open until December 31, 2020). The innovation and advances made by our department this year will have long lasting repercussions as we move forward into our future.
I am so proud to have been the co-chair of this committee for the last eight years and find it amazing how we can be innovative and rise to the challenge that each year brings us. This year provided me a new perspective on multi-tasking and that is saying a lot as I am a blood banker. Thank you for your continued attendance and support of this symposium.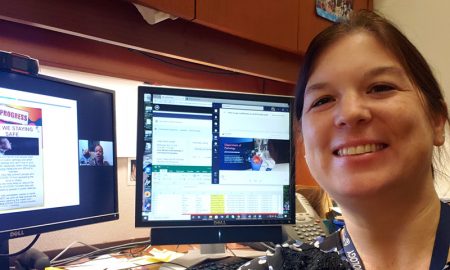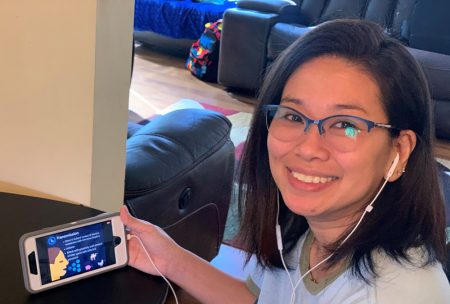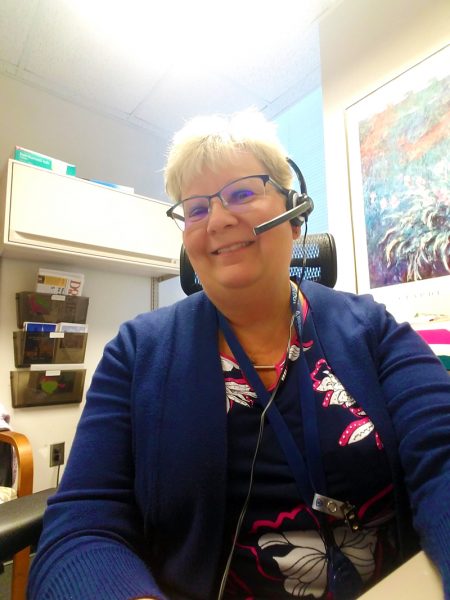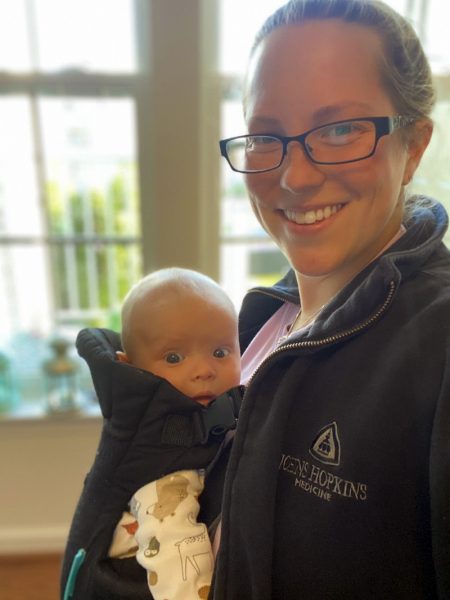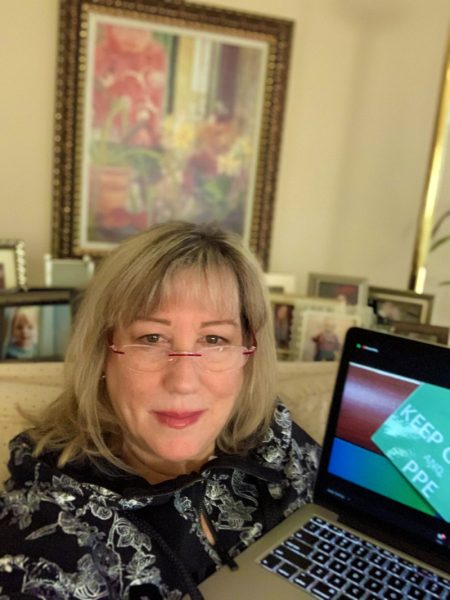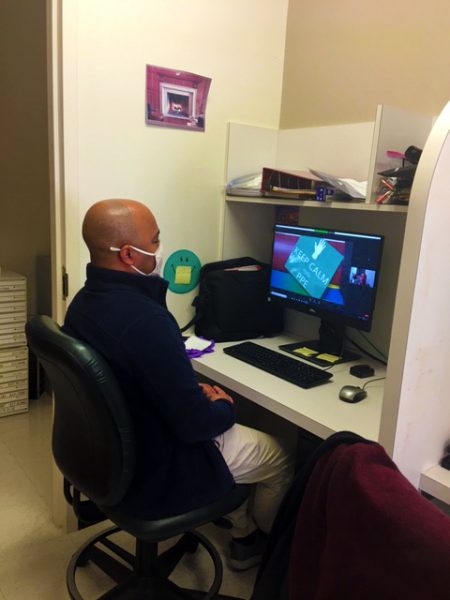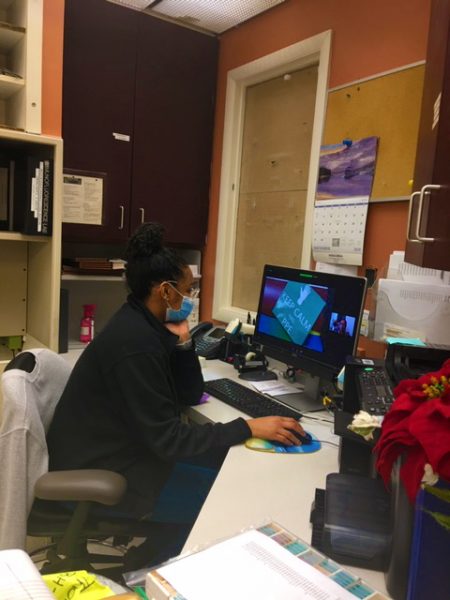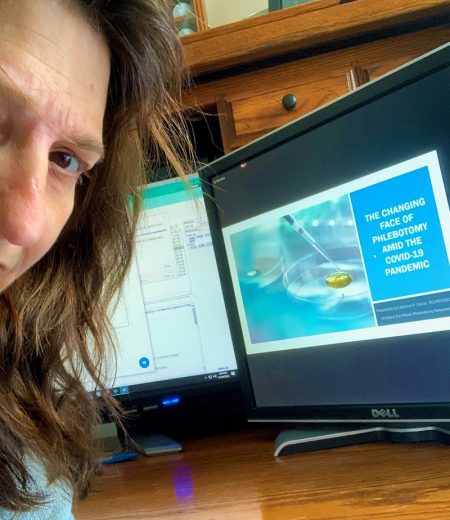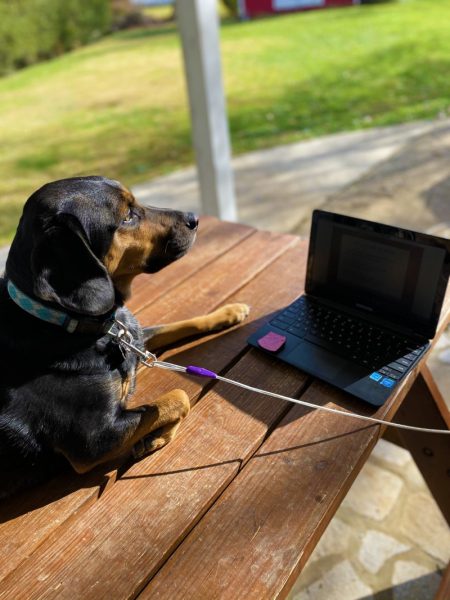 Lorraine N. Blagg, MA, MLS(ASCP)CMSBB
Pathology Education and Development Lead