Once again this year, our generous Pathology Department combined resources to collect, make and contribute goody bags for young patients at the Children's Center for Halloween.
The event was held on Friday, October 29 from 11 am – 1 pm in the Zayed Tower. For the second consecutive year, due to the ongoing pandemic, it was conducted as a reverse trick or treat event, during which treats were distributed directly to the patients on the floors. Our brave costumed volunteers from microbiology, Missy Olson and Carrie Holdren-Serrell, distributed over 300 bags to various pediatric departments from 11 am- 1 pm, led by a guide from the Child Life department.
Microbiology and Immunology volunteers helped to assemble the goody bags over several hours prior to the event, including Paula Mister, Jackie Burris, Ellen Barnes, Melissa Amy, Missy Olson, Cat Pillainayagam, Shawna Lewis, and Helen Cheung.
 Many thanks to Ruth Umali and the CORE lab, Ellen Barnes, and Nancy Nath for their generous contributions to this effort!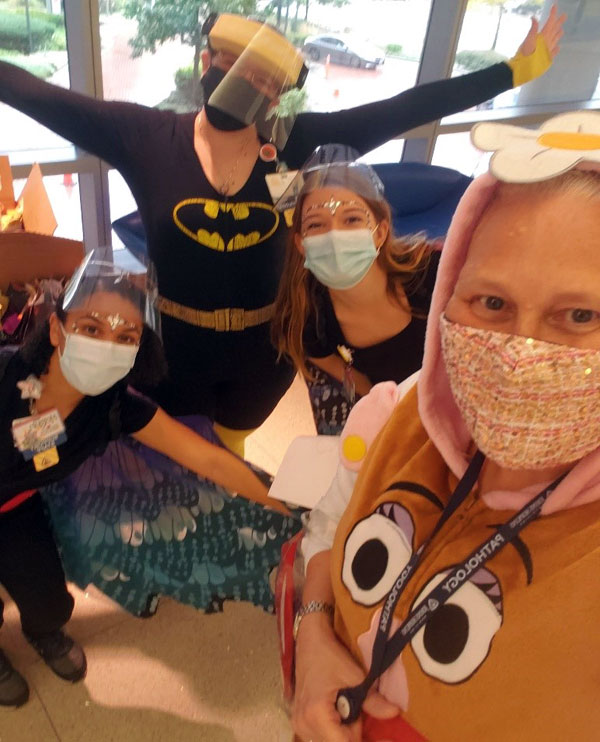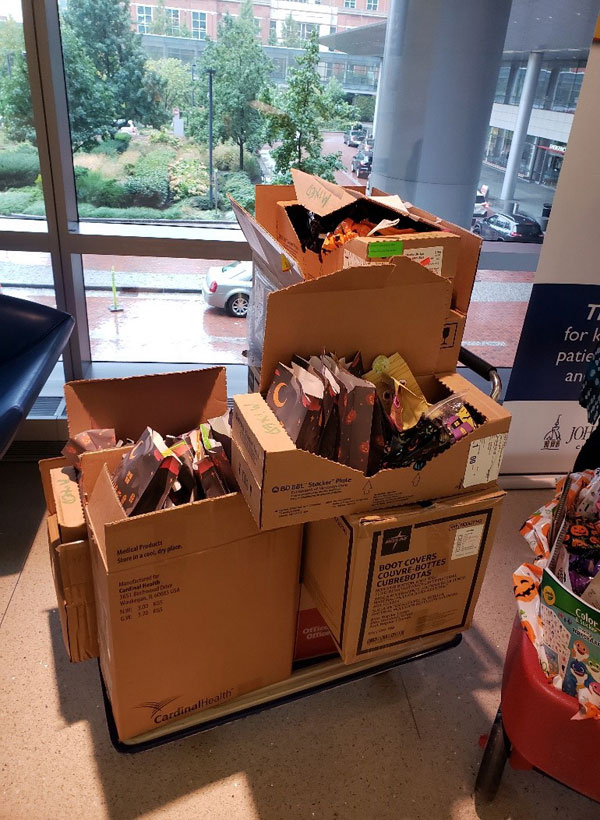 Paula C. Mister, MS, MT, SM(ASCP)
Educational Coordinator
Microbiology Division