The Johns Hopkins Stand-Alone COVID (SAC) Laboratory recently celebrated both its one-year anniversary and completion of an incredible half-million tests!
The SAC lab, a component of the Molecular Diagnostics Laboratory, performs SARS-CoV-2 PCR testing on saliva samples from staff and students at Johns Hopkins and affiliates, including all the way down in Florida at All Children's Hospital.
The service was rapidly implemented in late 2020 as part of a system to ensure the safe return of University students to campus for Spring 2021. In a bit of tricky setup timing, equipment and supplies were delivered and stashed in hallways of several buildings while lab space was urgently renovated on the 5th floor of Woods Basic Science Building. The lab officially moved in at the start of December 2020, chasing construction crew out of the way of the movers. The final stages of validation were quickly completed, and the lab launched clinical testing in mid-December 2020.
Saliva samples are collected in 50 mL conical tubes at a network of collection sites – a process many of our staff are familiar with! – then transported by courier to the SAC lab. The lab currently processes upwards of 20,000 samples per week with a turnaround time of <24 hours from receipt in the lab, at times receiving over 5,000 samples in a day. In late January of this year, we passed 500,000 total tests completed, and are very proud of our team for this accomplishment.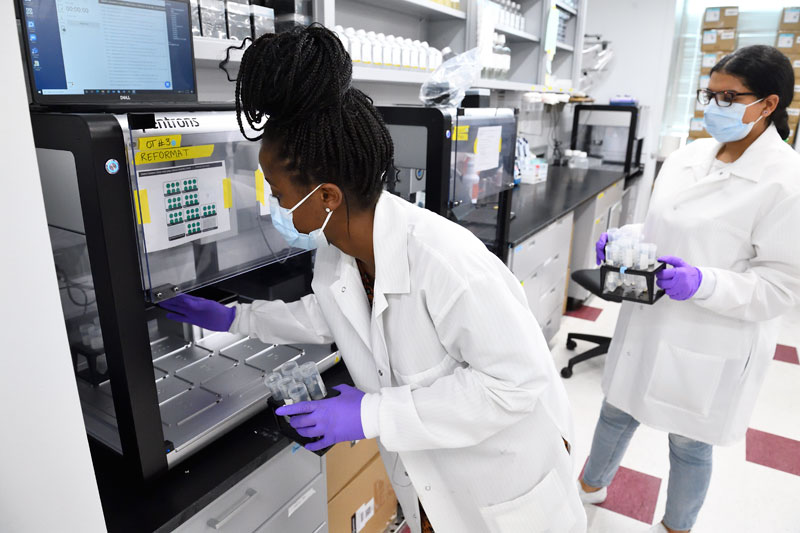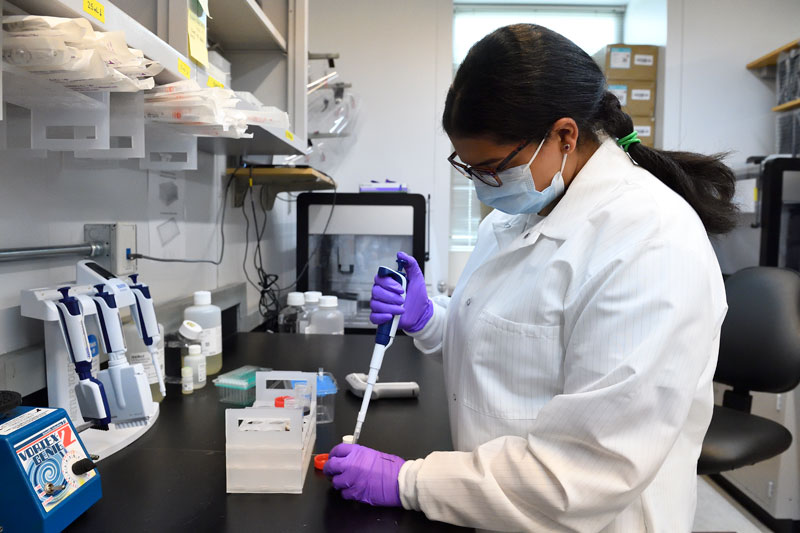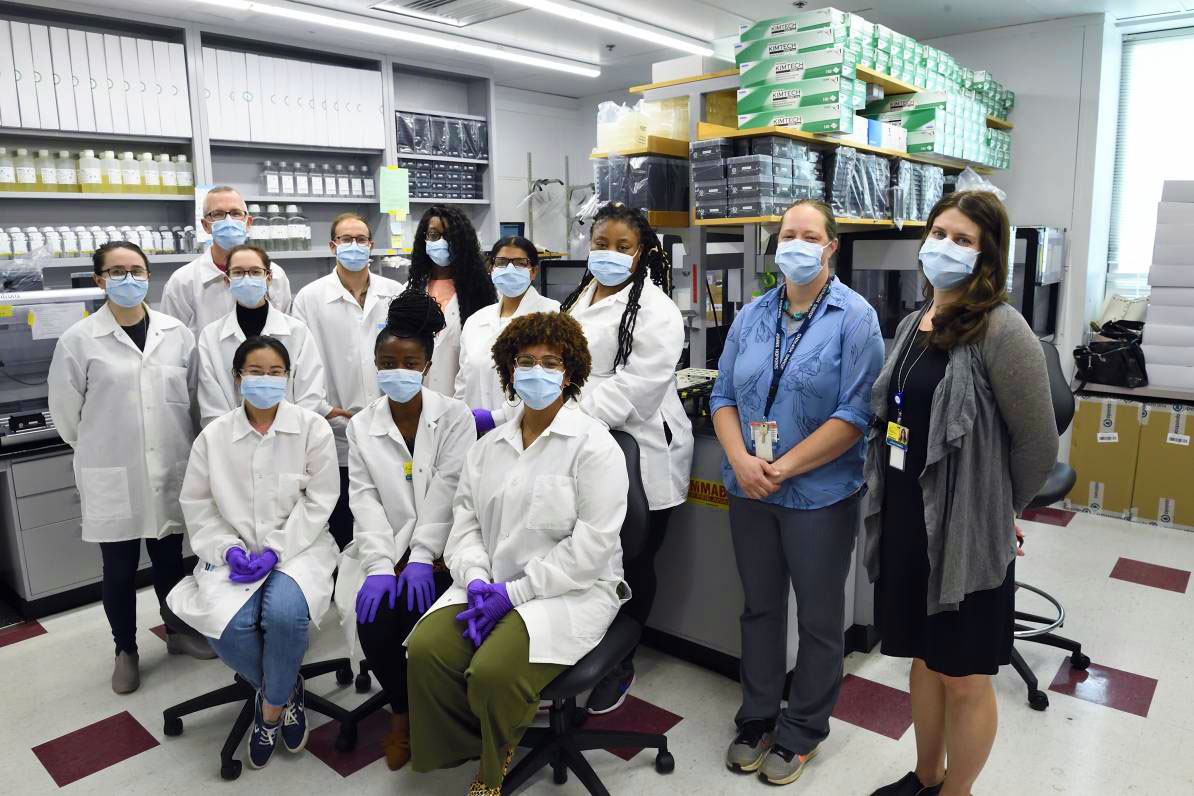 Katie Beierl
Clinical Laboratory Manager
Molecular Diagnostics Lab
Johns Hopkins University