…. is the title of the presentation I delivered at Immucor's Education Day on Wednesday, March 23, 2022. The event was sponsored by Immucor, a reagent and equipment manufacturer for Blood Bank testing, which provides free continuing education credits to medical laboratory professionals. It was an all-day event that consisted of different sessions and topics delivered by speakers from various parts of the country. The talk I gave was an interactive session that allowed the audience to take part in "polls" in a question-and-answer format as we examined case studies highlighting antibodies against low and high prevalence red blood cell antigens that bring about considerations for transfusion practice and management.
At the speakers' table, I was the "new kid on the block" and was truly humbled by the breadth of experience of the other presenters. Other representatives from the Johns Hopkins Hospital Transfusion Medicine Division were present with Dr. Paul Ness giving a presentation on "Platelets: Past and Present" and shared how platelet transfusion practice has evolved throughout the last several decades. Kathy Haddaway, Transfusion Medicine Technical Specialist, was ready to answer any questions guest had about the poster abstracts our division had for the 2021 Annual AABB meeting. Lorraine Blagg, Pathology Education & Development Lead had a vendor table to showcase the Johns Hopkins Hospital, the division of Transfusion Medicine, and the Specialist in Blood Bank Technology/Transfusion Medicine program.
Former Johns Hopkins Hospital Laboratorians were also present, including Simone Day, who has now established an organization for people living with sickle cell disease called 'Crisis.Care.' Simone gave a talk about her personal experience with sickle cell disease, including her difficult blood needs and how a bone marrow transplantation changed her life and cured her of sickle cell! It was very moving!
I learned about the nuances that go into donor recruitment, and selection for the manufacturing of red cells used for antibody detection and identification, some combinations can even be as rare as 1 in 1,000,000! Donors are important not only for transfusion but also for antibody identification and/or resolution of complex antibody problems. The challenge becomes persuading them to donate for manufacturing rather than for allogeneic transfusion. We took a deep dive into RHD genotyping and its specific clinical applications. The RH blood group system is widely regarded as a beast when it comes to blood banking and transfusion medicine because of its highly polymorphic nature. It can appear vastly different from person to person! Overall, it was a wonderful experience for enrichment and networking. Speaking in front of an audience outside of Johns Hopkins Medicine is a nerve-racking experience but is a skill that can be mastered and will prove useful in many different settings, from lecturing a small crowd to one day speaking at a national meeting. Having said that, I look forward to more opportunities in the future!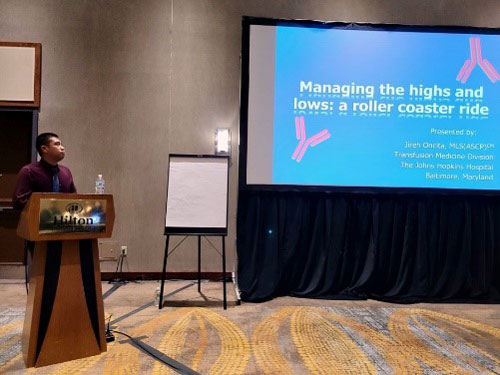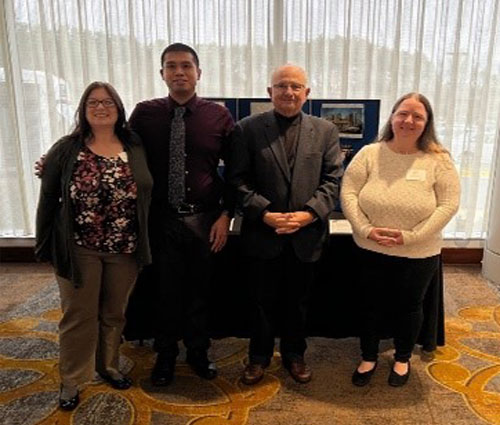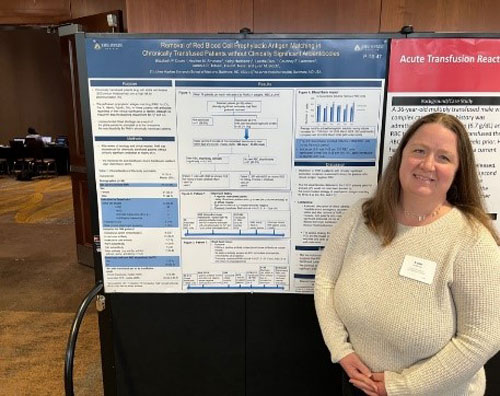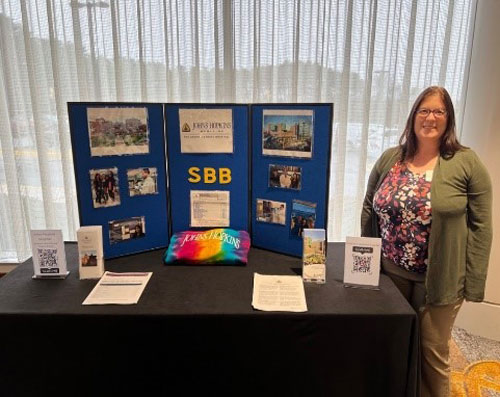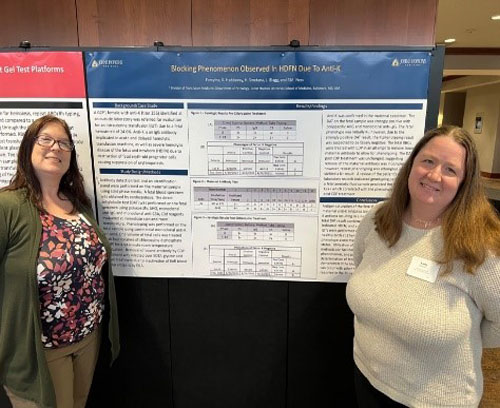 Jireh Oncita, MLS(ASCP)CM
Clinical Lab Scientist
Transfusion Medicine Laboratory
The Johns Hopkins Hospital