Each year Johns Hopkins Hospital presents the Ronald R. Peterson Achievement Award to an employee who exemplifies exceptional dedication and outstanding career contributions as well as unwavering integrity and enduring mentorship.
This year, Allen Valentine, Senior Administrator of Pathology was presented with this distinguished honor. Allen came to Hopkins in 1980 after beginning his career as a Medical Technologist in Pennsylvania. During his tenure here at Hopkins he has served as a medical technologist, a QA Specialist, Supervisor and Manager. He became assistant Administrator in the late 1990's and in 2007 was named to the Administrator Role.
Throughout his tenure; Allen has advanced the role and partnership of the laboratories with departments across the institution. He has been integral in aligning laboratory operations and maximizing our test offerings as we brought on new affiliate hospitals and locations. Allen has mentored future leaders of Pathology and played a major role in bringing CAP (College of American Pathologists) accreditation to Johns Hopkins and continued the advancement of our testing capabilities. He also envisioned a way to continue laboratory education for staff which led to the start of our Annual Pathology Education Symposium which celebrates its 10th year in September 2022. Allen has led technology conversions from PDS to Soft LIS and then EPIC Beaker and harmonization of equipment and vendor contracts across JHHS labs helping to standardize patient care. Most recently he lead a fantastic team of managers and staff all dedicated to bringing us through the pandemic response, laboratory testing, blood & supply shortages and other challenges over the past three years.
In the community Al has served on advisory boards of regional Universities to advance programs and diversity of students in Laboratory Science. He championed a tuition subsidy scholarship program to support students in their senior year which simultaneously helped to fill our staffing needs and set them on a career track at Johns Hopkins. The program is now in its 14th year and has awarded over $500K in scholarships. Al has been a sought after panel participant and speaker at National Laboratory Leadership conferences representing Johns Hopkins and the achievements of our labs nationwide.
Allen is a present, thoughtful and fully engaged leader who brings an incredible depth of knowledge, willingness to speak up, and always a sense of humor to what we do. I know we are all grateful for those attributes, particularly during the pandemic where having a strong lab team, coupled with a sense of humor was so critical.
Let's Congratulate Allen on a well-deserved award of accomplishment and recognition!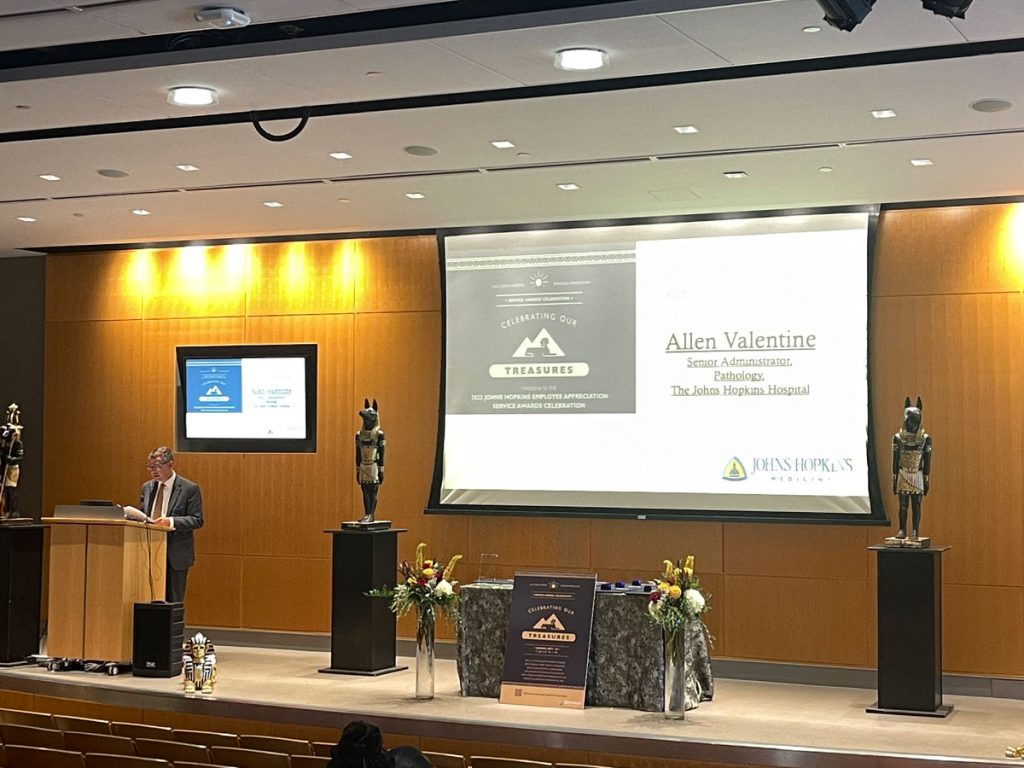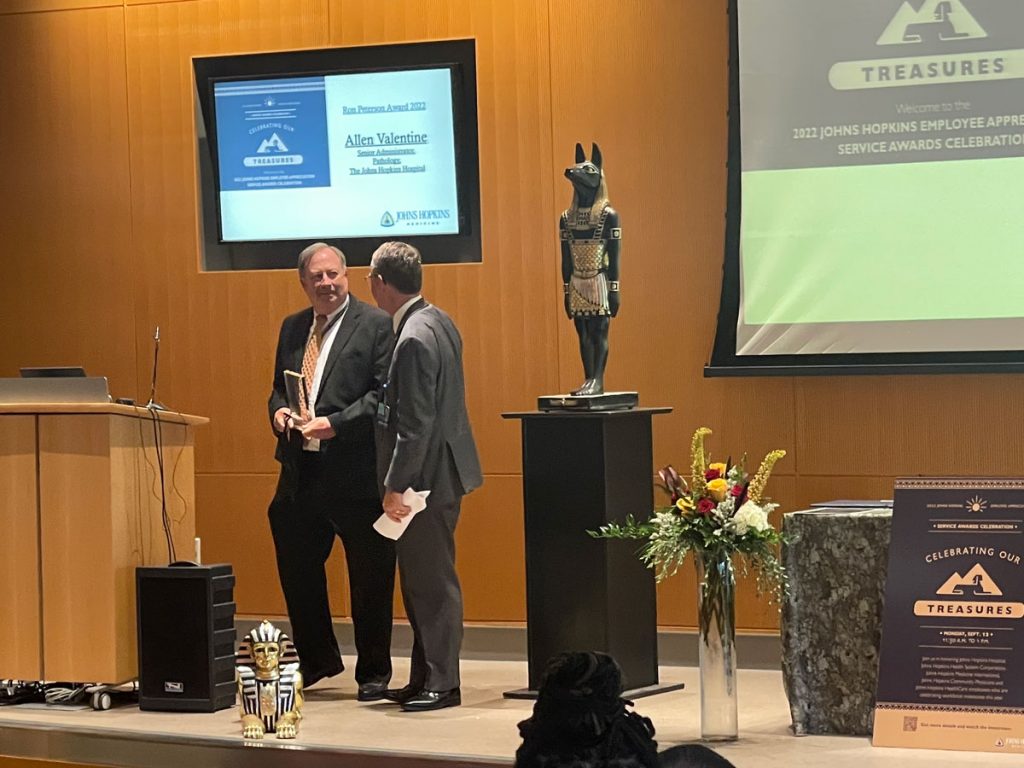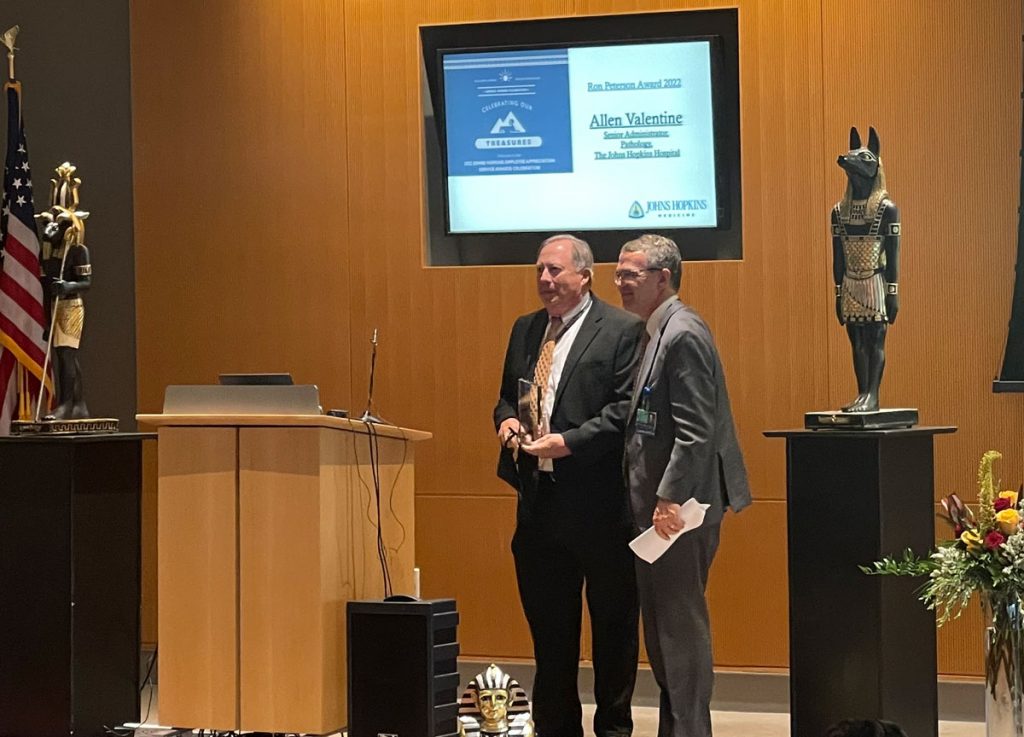 Barbara Thompson
Pathology Admin Coordinator