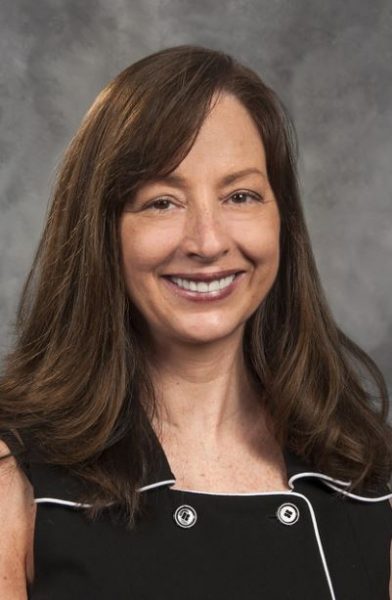 A warm welcome to Vicky Harris, the new director of Pathology and Laboratory Medicine at Johns Hopkins All Children's Hospital in St. Petersburg, Florida. Vicky came on board in September 2016 and is responsible for all aspects of the department related to management of staff, budgeting, capital acquisition, performance improvement, and strategic planning.  Vicky has a strong management team she directly supervises but generally provides guidance and oversight to all the staff.
Vicky reports that one of the main challenges in this day and age of the Affordable Care Act is that hospitals are expected to provide more for less, and one of her goals as laboratory director is to examine current processes and identify areas that would benefit from automation and technology.  She states, "The ability to have dashboards with real time data available to management staff can help streamline scheduling to meet demand, improve turnaround times, identify ordering patterns, and generally improve the quality of care that given to our patients while reducing expenses and increasing efficiency."
Vicky earned a BS in medical technology from Marquette University and an MBA from National Louis University.   Prior to Johns Hopkins All Children's, she spent nine years as administrative director in the Department of Pathology and Laboratory Medicine at the Ann & Robert H. Lurie Children's Hospital of Chicago where she provided direct oversight of the specialty labs, histology, and the lab's revenue cycle, implemented a customer service center, and led activities for compliance and quality improvements in the laboratory.   She also worked as the laboratory director at Shriners Hospitals for Children in Chicago for thirteen years, and has spent the entirety of her management career in pediatrics.
When she is not working, she enjoys cooking and trying cuisines of all nationalities, reading, and fishing—something she learned to do at a young age growing up in Key West.
Welcome, Vicky! The Pathology Department looks forward to working with you!