Lab Week 2022 is in the books. And boy did we have a blast………core lab even held a hoverboard/skateboard building contest!
White Marsh Outreach – Crazy Hair Day/Lab Coat contest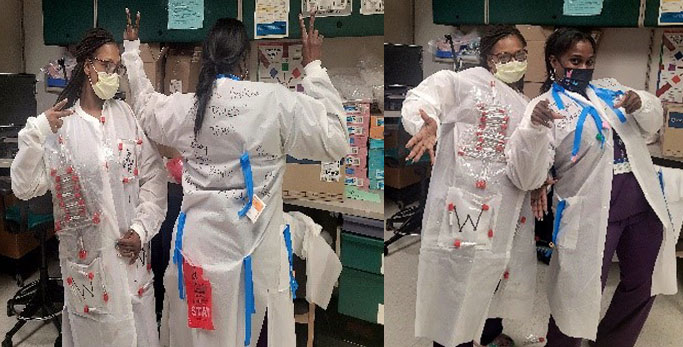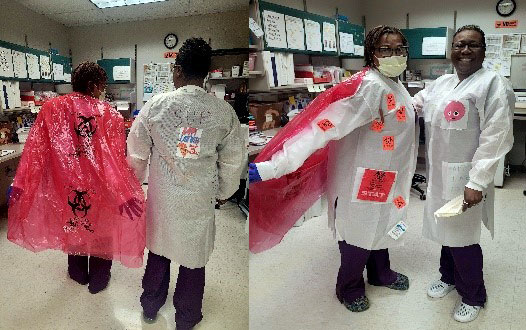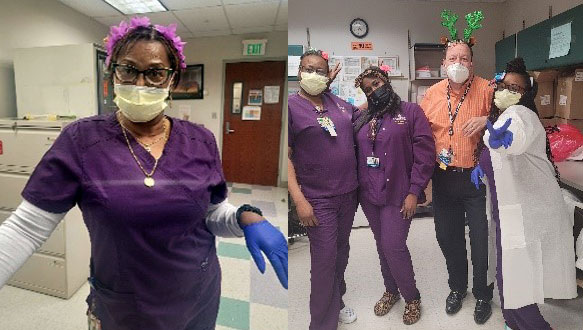 Microbiology – Dress the decade!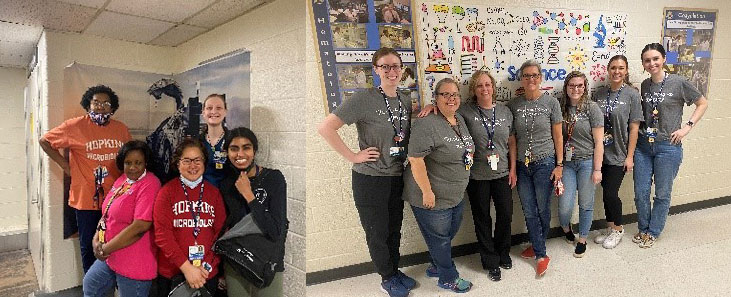 Transfusion/Blood Bank – Dress the decade!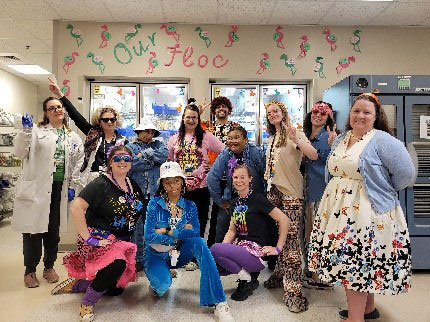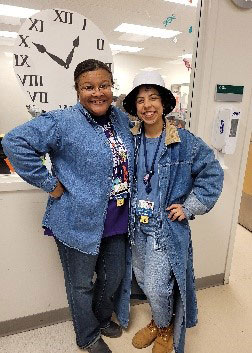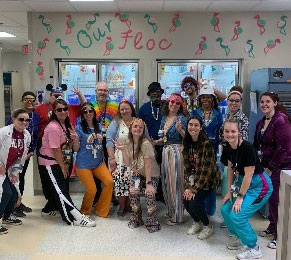 Green Spring Station Outreach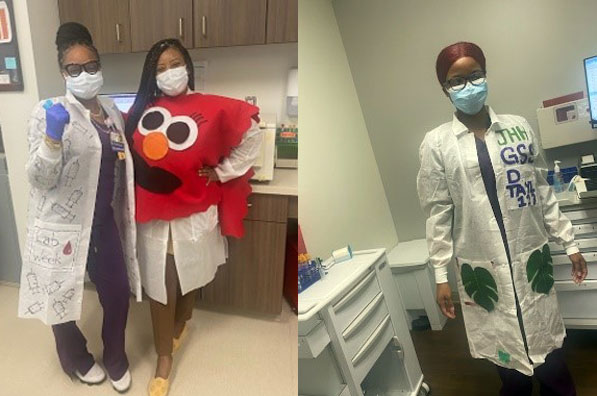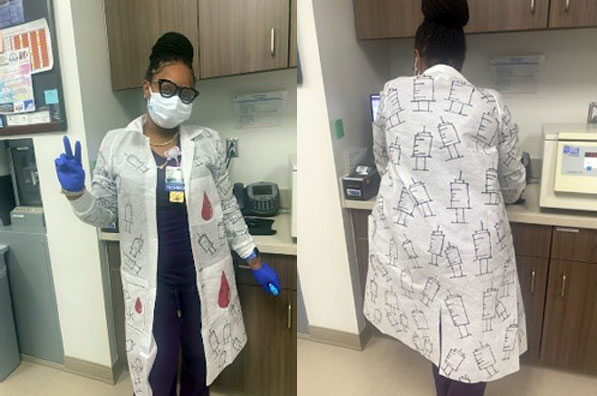 7th Floor Pathology, Cyto & Autopsy – breakfast/pizza/tacos/ice cream parties





Core Lab – Futuristic glasses/ Hoverboard contest!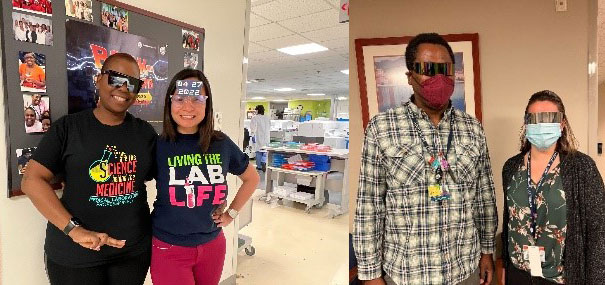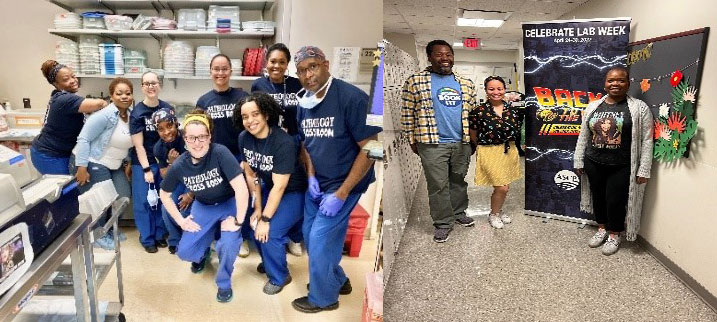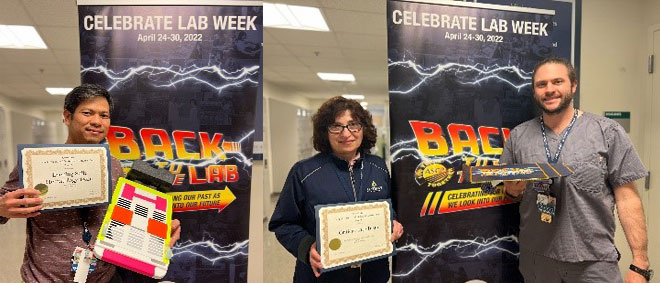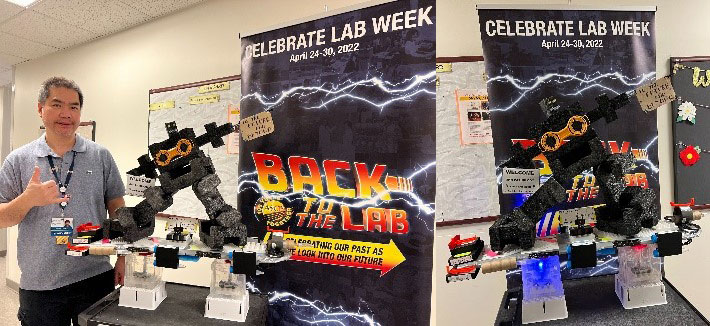 Virtual Food Drive – raised $845
There is still time to donate and provide much needed food to Marylanders' throughout the end of 2022.
Gifts cards were also collected for CrisisCare to spread the word about Sickle Cell awareness.