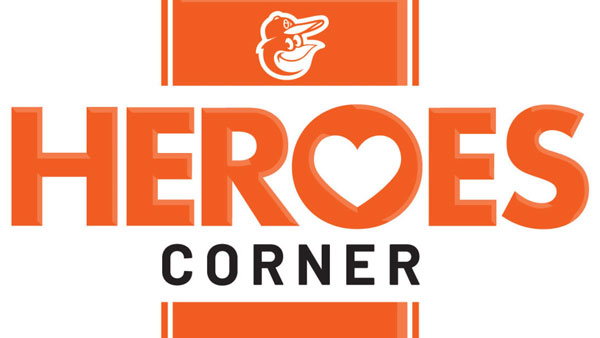 What started out in April as a 2022 National Laboratory Week idea, soon became a recognition event honoring our Microbiology staff members as critical frontline workers in the ever-challenging healthcare industry. Laboratory scientist, Martha Roddy, reached out to the Baltimore Orioles (Community Ticket Grant Program) to see about obtaining free tickets for National Laboratory Professionals Week.
Shortly after, she heard back from Julie Goldberg, Community Development Assistant for the Baltimore Orioles, and was notified of our selection for the Heroes Corner Program.
The Baltimore Orioles Heroes Program recognizes extended community groups or people who inspire a commitment to service with free tickets of appreciation. On Monday, July 25, 2022, the Clinical Microbiology Lab was recognized during the Orioles vs. Tampa Bay Rays game. We were featured on the MASN live TV broadcast, as well as on the stadium "jumbotron" at the conclusion of the fifth inning. We were showcased as a leader in laboratory testing and making a positive impact on the lives of others in healthcare.

The lab received 80 free tickets. We had a great turnout from our Microbiology staff and their family members. Microbiology Laboratory Director, Dr. Karen Carroll, and Laboratory Manager, Brandon Ellis, were in attendance, as well as retired staff members who were happy to join us. It was a great night of camaraderie and fun memories. We were happy to support or hometown Baltimore Orioles and were truly honored to represent Johns Hopkins Hospital.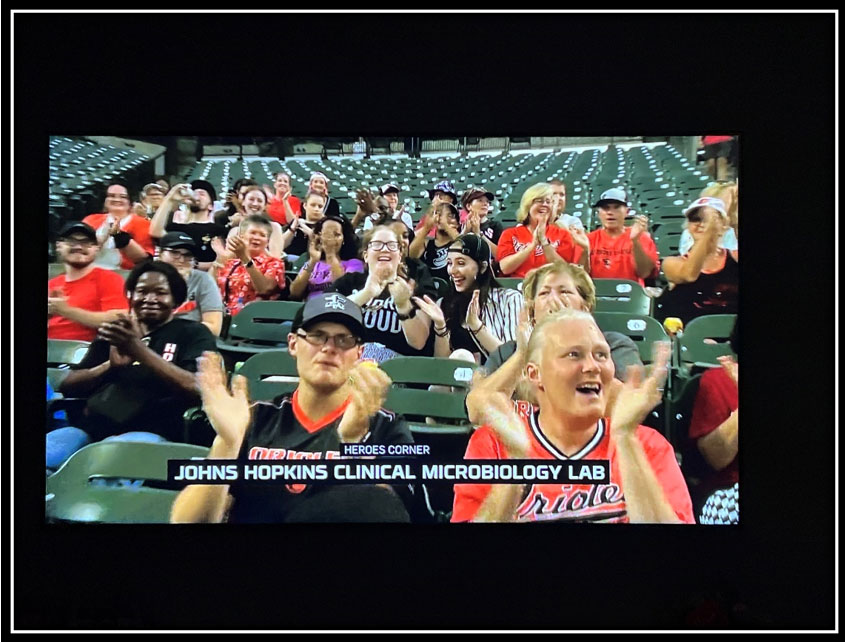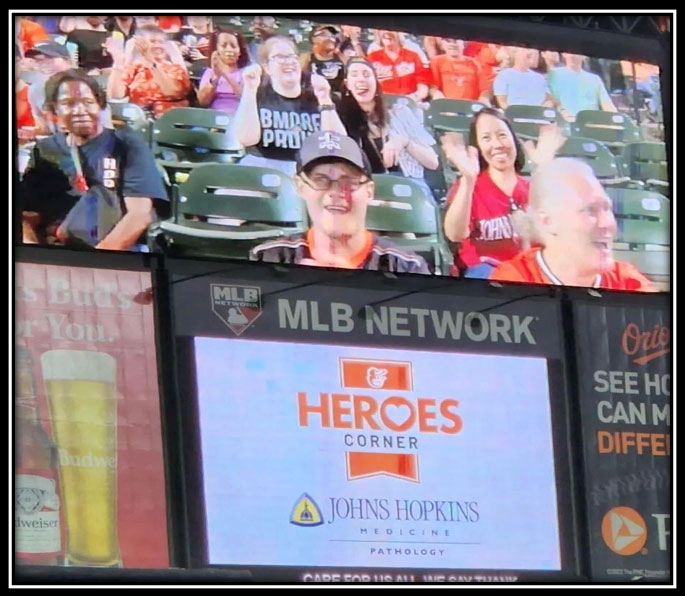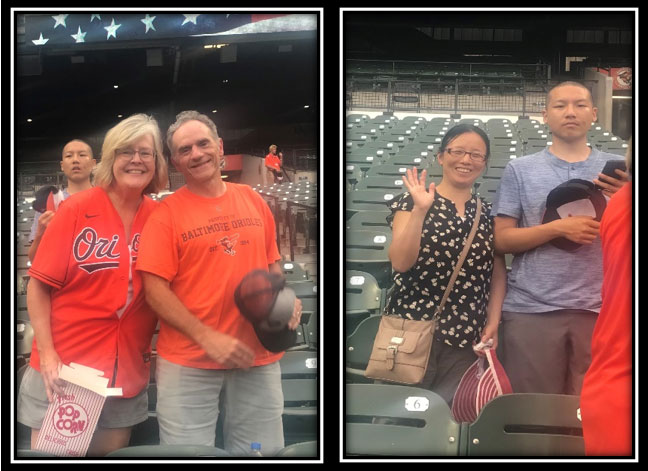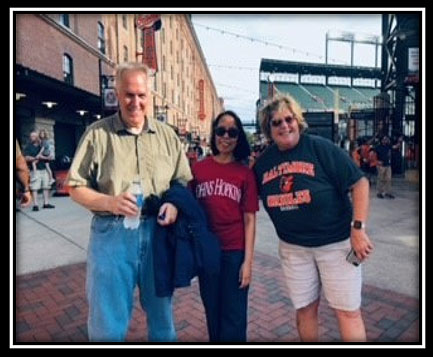 To top it off…the Orioles won 5-1!!!
LET'S GO O's!!!
Martha Roddy / Brandon Ellis / Linda Gluck
Medical Microbiology