The 2023 Allen Valentine Pathology Educational Symposium was held for its eleventh year from September 12-14, 2023. Approximately 650 individual attendees participated this year, and we were happy to return to the Turner Auditorium for one day of in-person education and networking while still providing most of the symposium educational sessions virtually via Zoom.
This year's symposium included 22 sessions with 18 being offered as live webcasts. The sessions were diverse and ranged from technical pathology topics to wellness, with several including examples of how to address healthcare disparities in pathology. Additionally, our virtual poster session featured ten posters authored by Pathology Department staff. This may have been the first symposium without any major issues as we have had in the past with technology, fire alarms, and/or pipes bursting.
We would like to thank all of our presenters, without you there would just not be a pathology symposium.
Pathology Symposium Educational Sessions and Presenters:
Sessions
Presenters
Diagnostic Discrepancies: The Importance of Postmortem Examination
Lauren Nerotto, PA(ASCP)CM
Building Laboratory Capacity to Detect Antimicrobial Resistance in India
Trish Simner, PhD, D(ABMM)
From Overwhelm to Ease
Jennifer Salaverri, LCSW-C
An Introduction to the Human Genome
Sandeep Wontakal, MD, PhD
Saving Lives on the Go: The Evidence-Based and Enthusiasm-Driven Process of Prehospital Transfusion
Chinelo P. Onyenekwu, MD
Hemophagocytic Lymphohistiocytosis (HLH)
Matthew Gabrielson, MD
A Walking Tour of the Dome
Jon R. Christofersen, MA
Quality Control in Chemistry and Hematology: The How, What, and When
Heidi Hanes, BS, MT(ASCP)SH
Serologic Diagnosis of Lyme Disease
Brittney Howard, MS, MLS(ASCP)
Veterinary Pathology and One Health
Kathy Gabrielson, DVM, PhD, DACVP
Emily Garrison, DVM
Noel Noheri, MS, DVM
Weird Micro, New Orleans: Cool Cases, with a Side of History from the Big Easy
Paula C. Mister, MS, MT, SM(ASCP)
While Next Generation Sequencing Gets the Spotlight, Don't Leave Molecular Cytogenetics in the Dark with Bone and Soft Tissue Pathology
John M. Gross, MD, MS
Cancer Health Disparities: Inflammation the Frenemy?
Janielle Maynard, PhD
From MLT to DCLS: How to Advance Your Career in the Laboratory with the Johns Hopkins Educational Benefits
Melody Rorabeck, MHA, MLS(ASCP)CM
Is Social Media Harmful?
Karen L. Swartz, MD
Red Blood Cell Alloimmunization in Obstetrics: A Case-Based Approach to Demystifying Blood Bank Testing and Transfusion Management
Kathy Haddaway, MLS(ASCP)CMSBBCM
Liz Crowe, MD, PhD
Specialist in Blood Bank Technology/Transfusion Medicine Project Presentations: Focus on Pediatrics
Xaviera Ramon, MLS(ASCP)CMSBBCM
Carina Friend, MLS(ASCP)CM
Alyssa Cunningham, MLS(ASCP)CM
Oops, I Did It Again: Repeating the Repetitive Motion Injury in the Laboratory
Melissa Olson, BS, MBiotech, MLS(ASCP)CM
Having a Blast in Flow: Day in the Life in the Flow Cytometry Lab
Kyle Johnson, MLS(ASCP)CM
Healthcare Disparities in Clinical Pathology: Case Studies from Clinical Chemistry
Ashley Rackow, PhD
Activity of Essential Oils Against Candida auris, an Emerging Threat
Carrie Holdren-Serrell MS, M(ASCP)
Staging of Cancers: Current Protocols and Guidelines
Katya Dombrowski, MD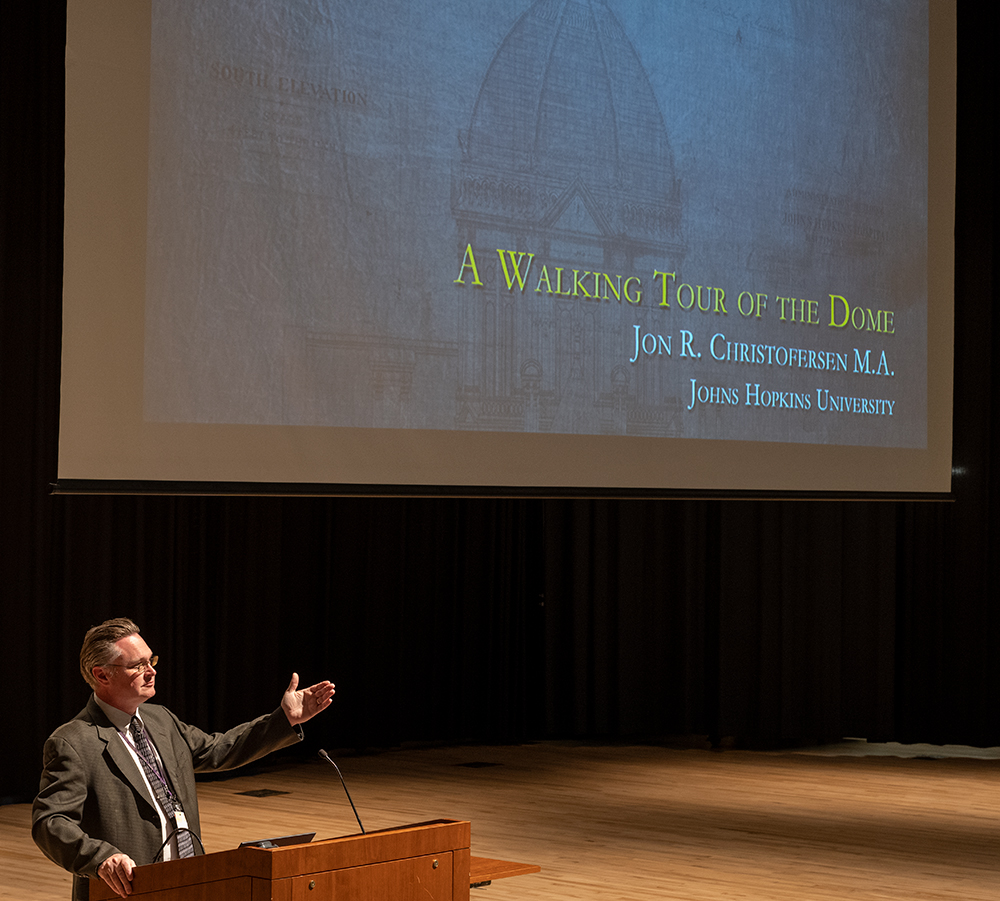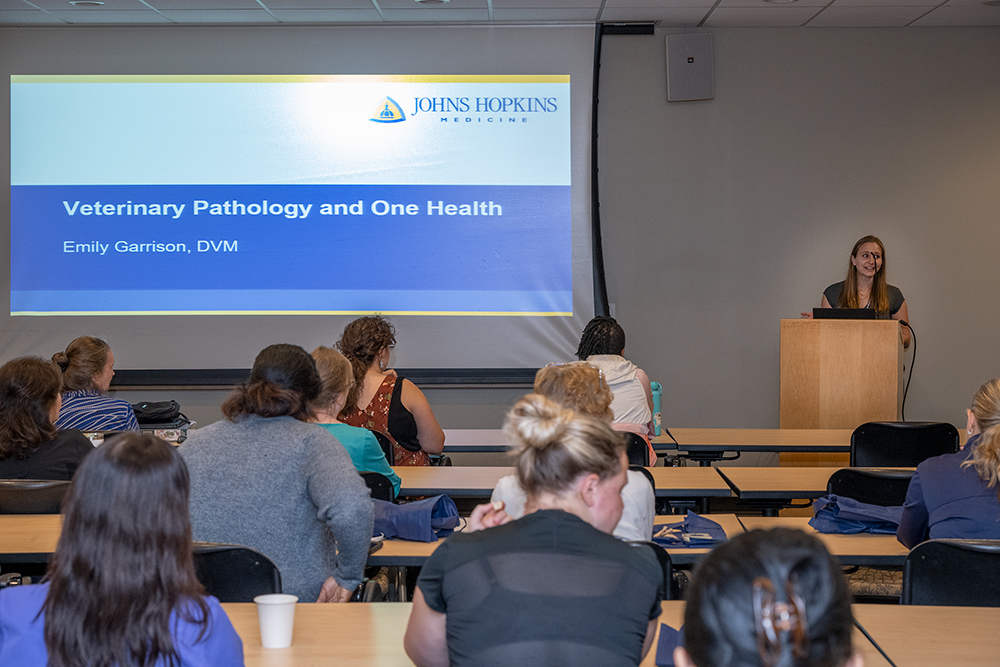 If you missed any of these sessions, several are available now on the Pathology Continuing Education website. We would also like to thank the members of our Pathology Symposium Committee, chaired by Lorraine Blagg and Mickayla Karkari, and the many volunteers who worked to make this a great event for our Pathology staff.
Thank you to Lorraine Blagg, Kathy Cowan, Marion Eggleston, Kelly Feehely, Mickayla Karikari, Claire Knezevic, Yulanda Mitchell, Melody Rorabeck, Ruth Umali, Natalie Wallace, and Ellen Winslow for Hosting or Co-hosting the Zoom and/or moderating the in-person sessions.
Thank you to Paula Mister, Katie Flickinger, Mariam Abdelmasseh, and Becky Parish for recruiting our session speakers.
Thank you Melody Rorabeck for designing our Flyer and Program.
Thank you to Cordelia Lee and Becky Parish for coordinating our virtual poster session.
Thank you to Melody Rorabeck, Mariam Abdelmasseh, Nora Viloria, and Yulanda Mitchell for preparing Activtracker and getting all our attendance documented with over 3500 manual attendance entries from Zoom.
Thank you to Penny Spencer for your efforts in getting the reusable grocery bags.
Thank you to Mickayla Karikari for organizing all the volunteers needed throughout the symposium.
Thank you to Maria Barata, Yulanda Mitchell, and Penny Spencer for planning our food in Turner on the in-person day and those who helped with lunch distribution.
Thank you to all those who worked at their site to disseminate information and set up viewing of the symposium sessions. Special thanks to Melody Rorabeck, Yulanda Mitchell, Tammy Heacock, Ryan Work, and Michael Dulac.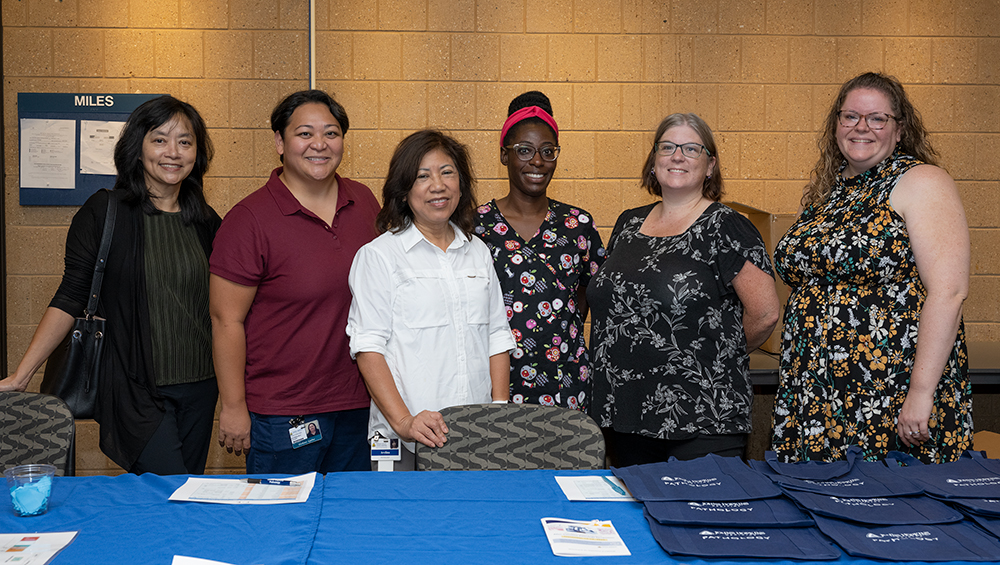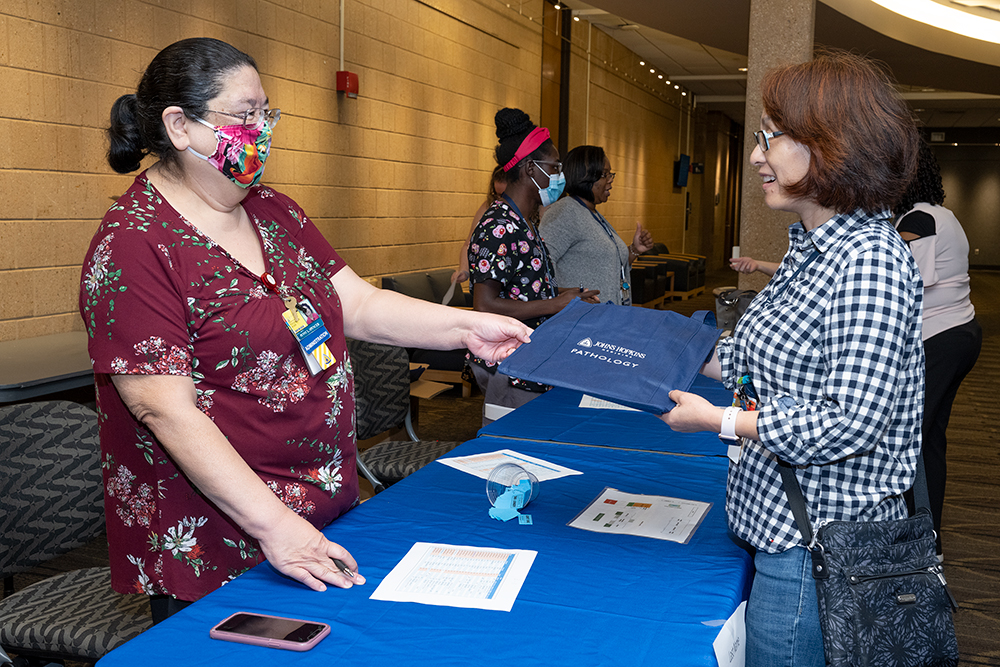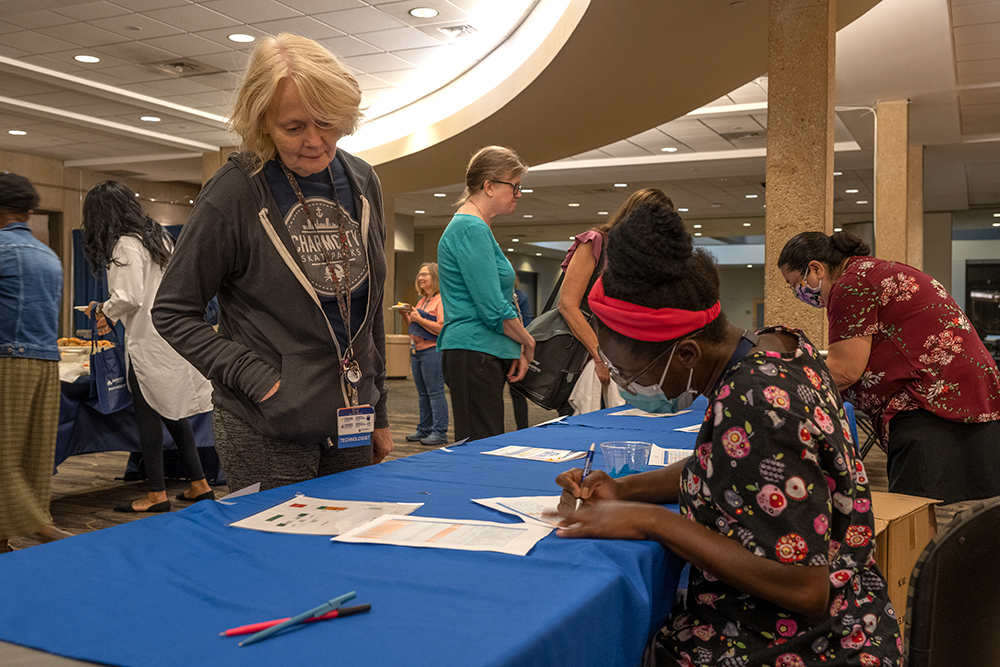 The symposium is always a great event that is well received, but in true laboratory fashion, we want to continuously improve and would love to get your feedback for the future. If you could, please take a few moments to complete the 2023 Allen Valentine Pathology Symposium Evaluation.