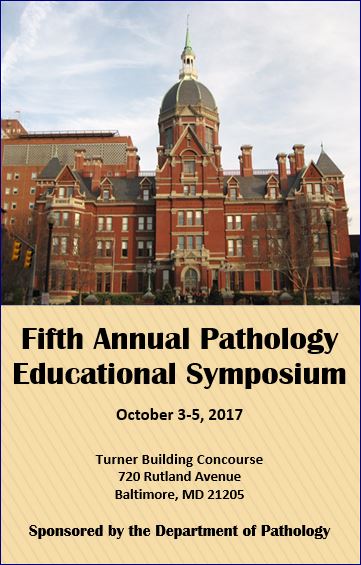 How quickly time goes!  October  3-5, 2017 marked the Fifth Annual Pathology Educational Symposium, a unique continuing education event designed for Johns Hopkins Pathology staff.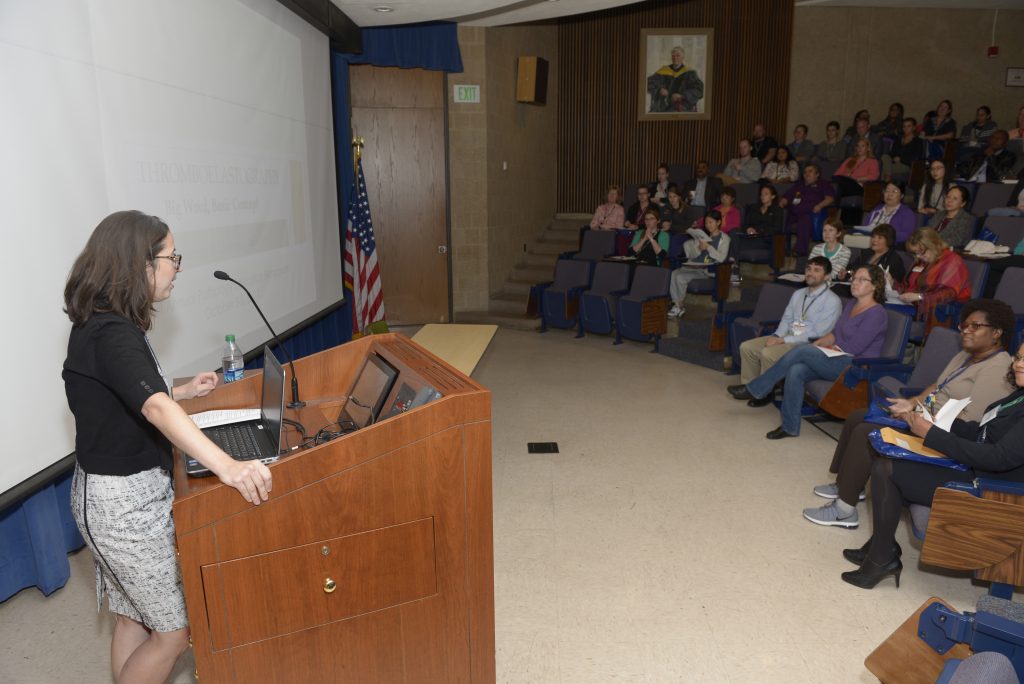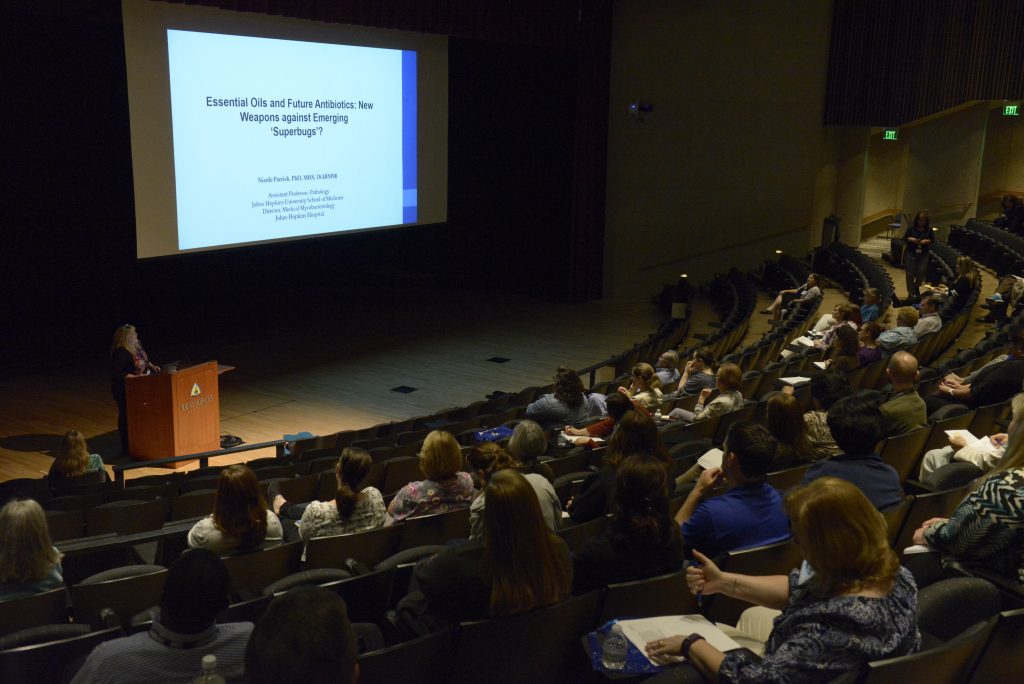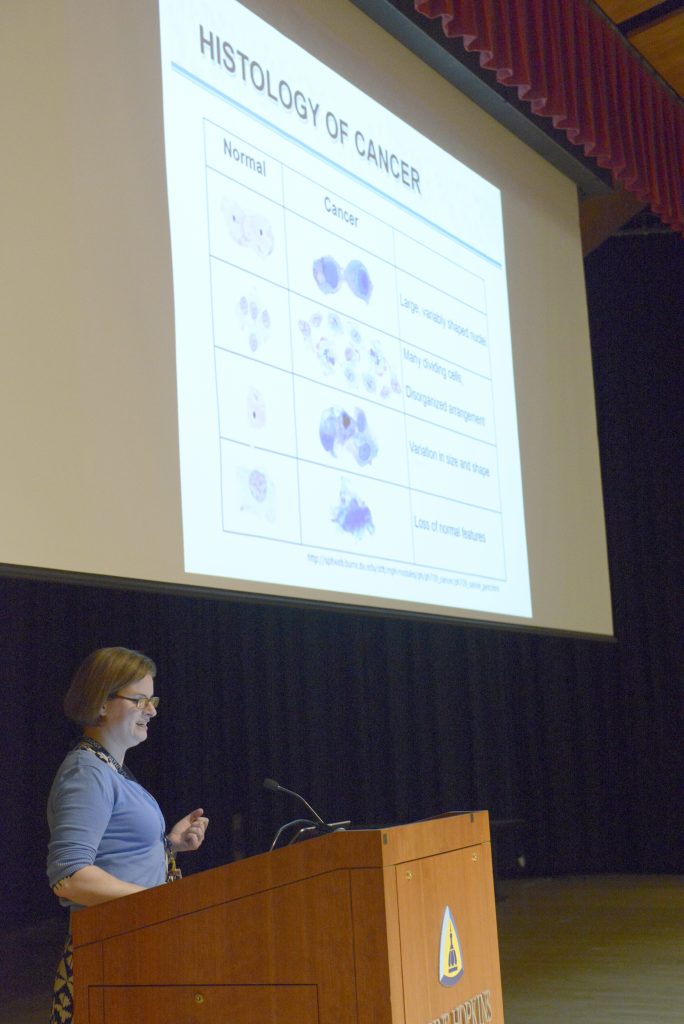 This year's keynote speaker was Dr. Edward McCarthy whose lecture "Music and Medicine" illustrated the strong connections between these two disciplines, from past centuries to current research. New this year was our Web-based "electronic" poster session to review posters, and the Pathology Diversity Committee was also represented.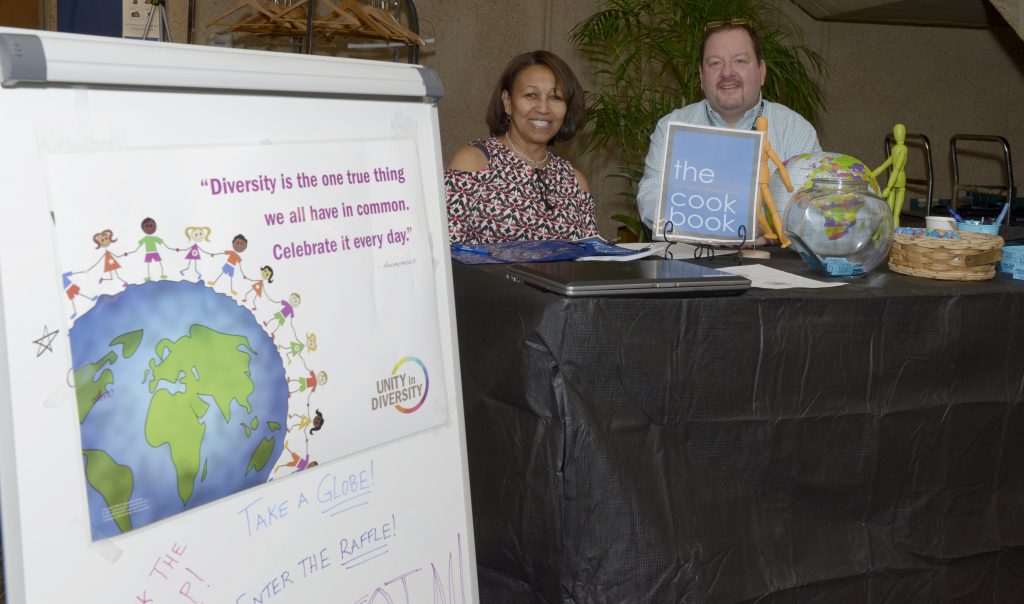 Nearly 700 people participated in the Symposium, including Pathology coworkers at Johns Hopkins All Children's Hospital in St. Petersburg, Florida, who watched several webcast presentations.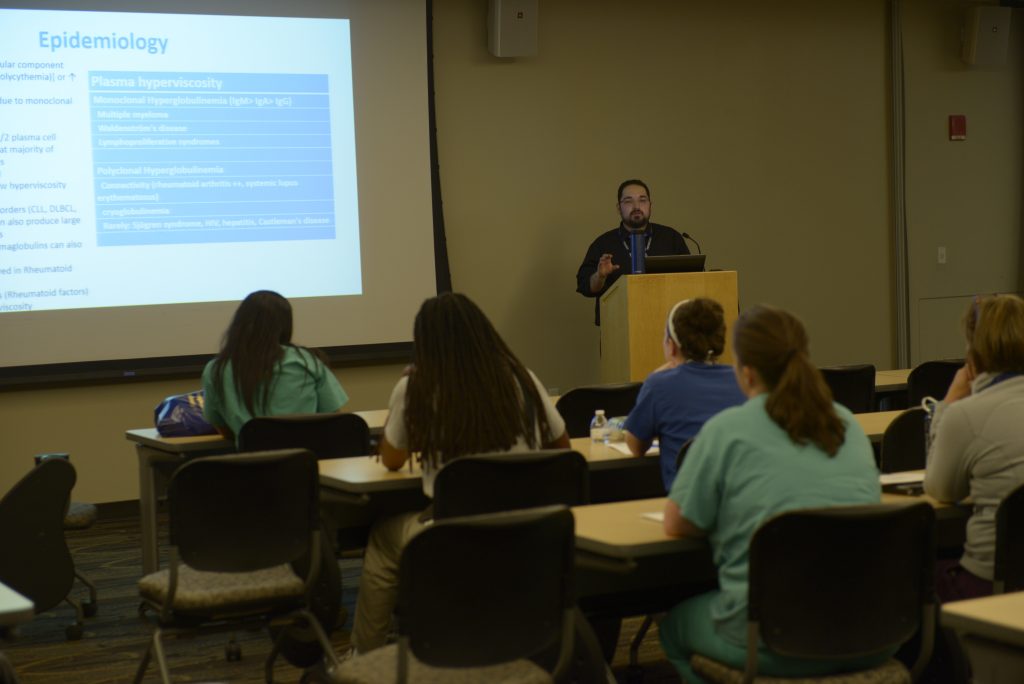 A noteworthy aspect of the Symposium is that the majority of speakers were Pathology faculty, fellows, Lab staff, and residents. Faculty presentations that were particularly well attended included ones by Dr. Chris VandenBussche on the topic of natural killer cells and cancer, Dr. Jody Hooper on autopsy techniques and fascinating cases, Dr. Nikki Parrish on essential oils and future antibiotics, and Dr. Tim Amukele on music for prevention and cure. (To see the entire program, please open this link.)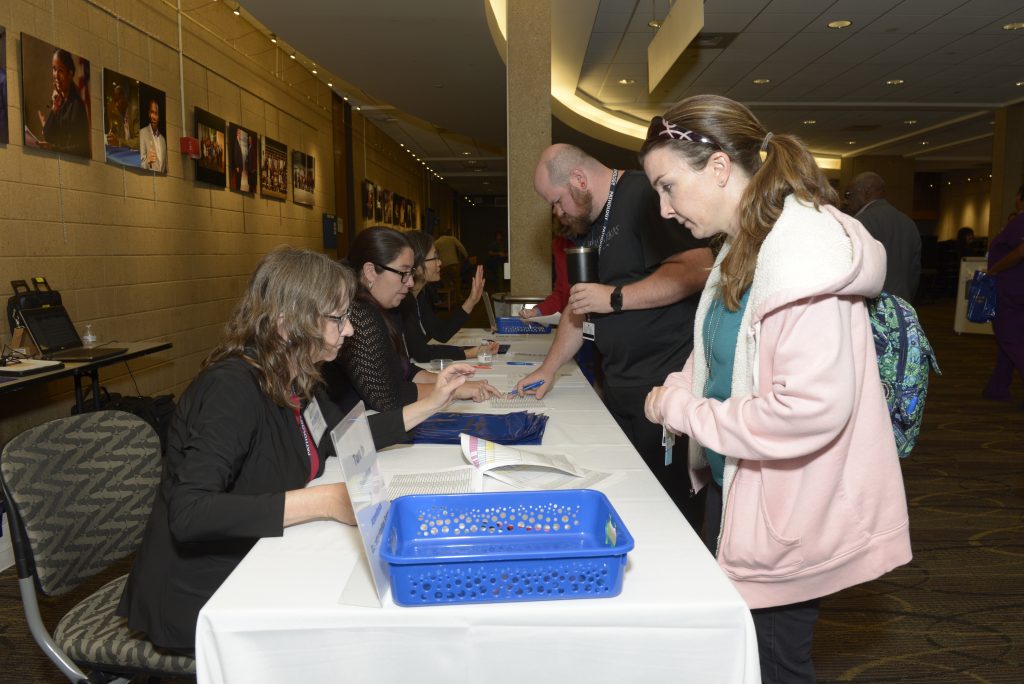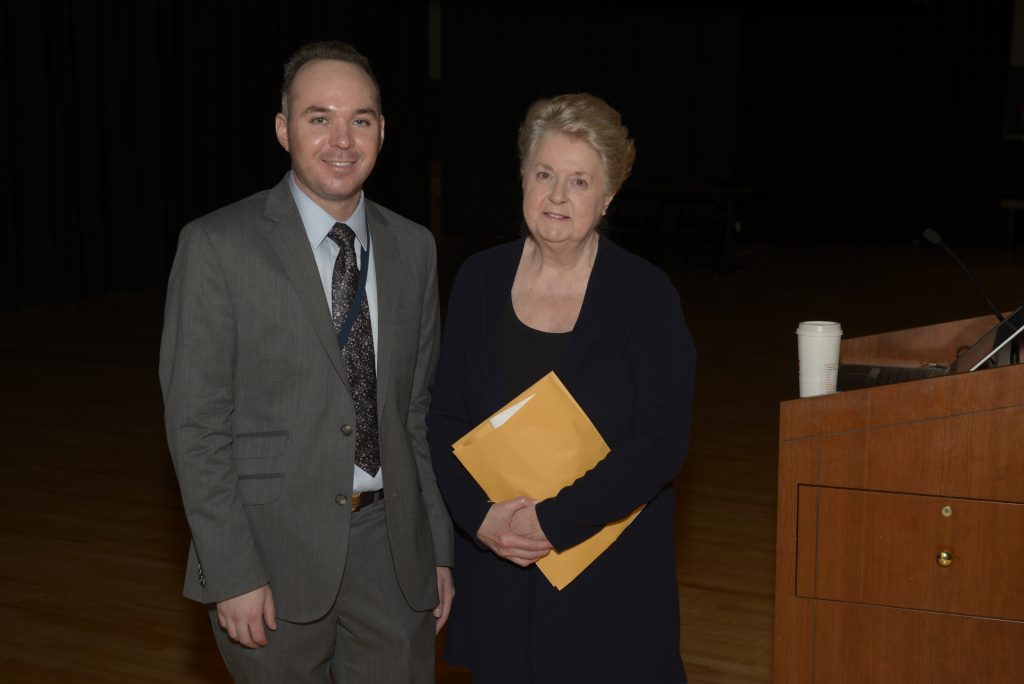 Every session attendee is eligible for PACE credits and receives an electronic evaluation form for feedback, as well as a general evaluation form.  The comments received to-date have shown the Symposium was a great success!  Adds our HR director, Doris Pendergrass, "For staff and faculty throughout the Department to have a chance to interact and to learn and grow together truly reflects our commitment to quality work and one another's development."
Lorraine Blagg, co-chair of the Symposium, comments, "Each year the Symposium gets better and better with wonderful speakers and enthusiastic attendees."   Christine Hostetter, our Core Lab educational coordinator notes, "Everyone also loves the fellowship of meeting fellow Pathology employees from all over."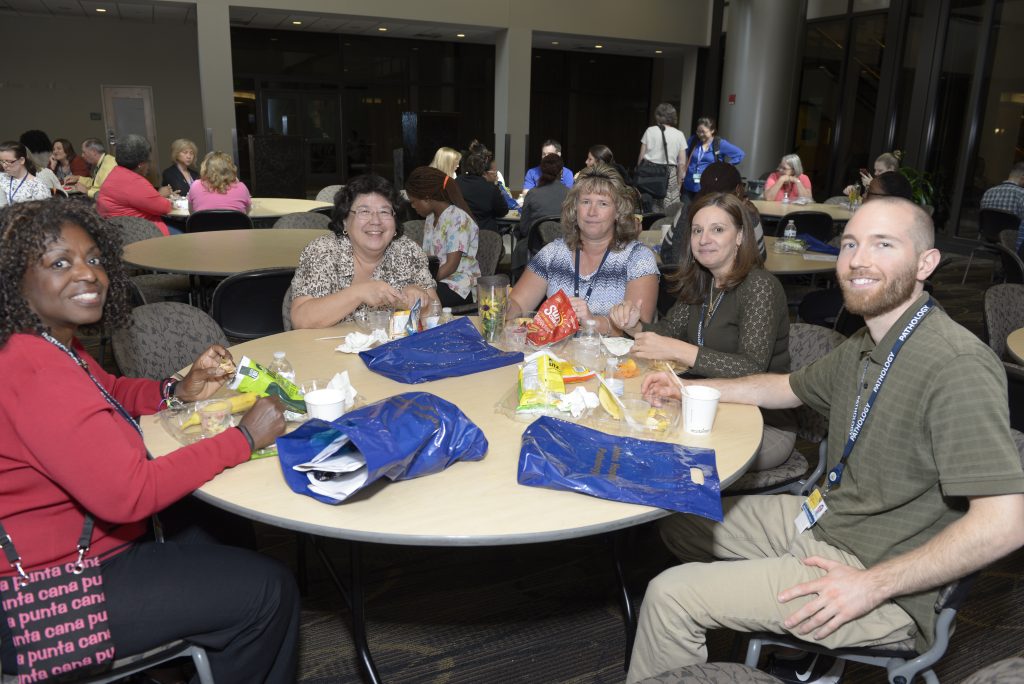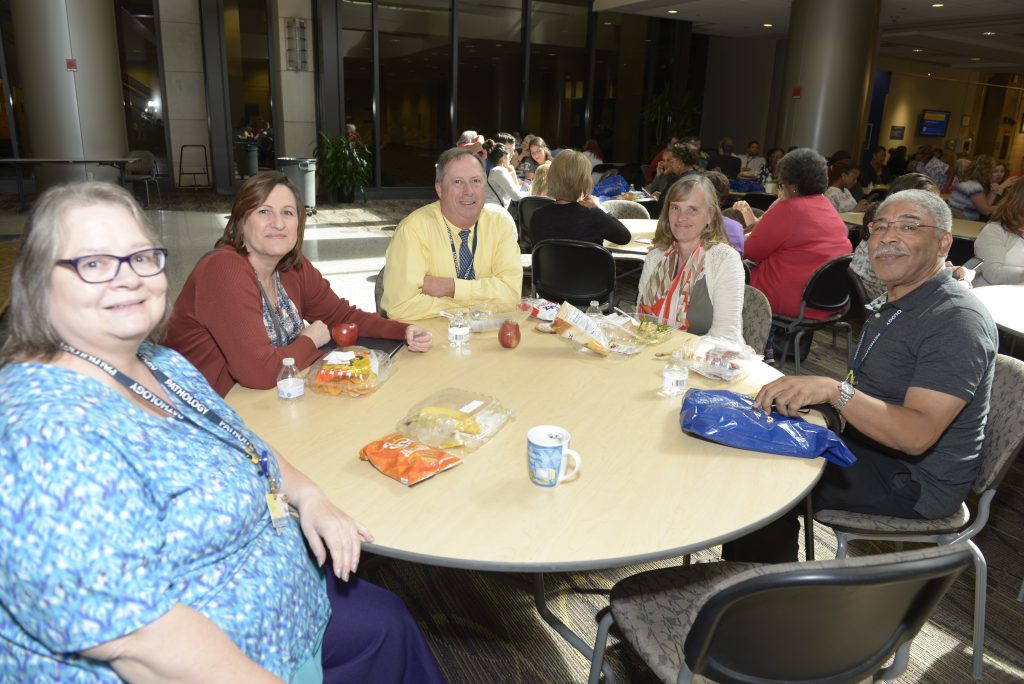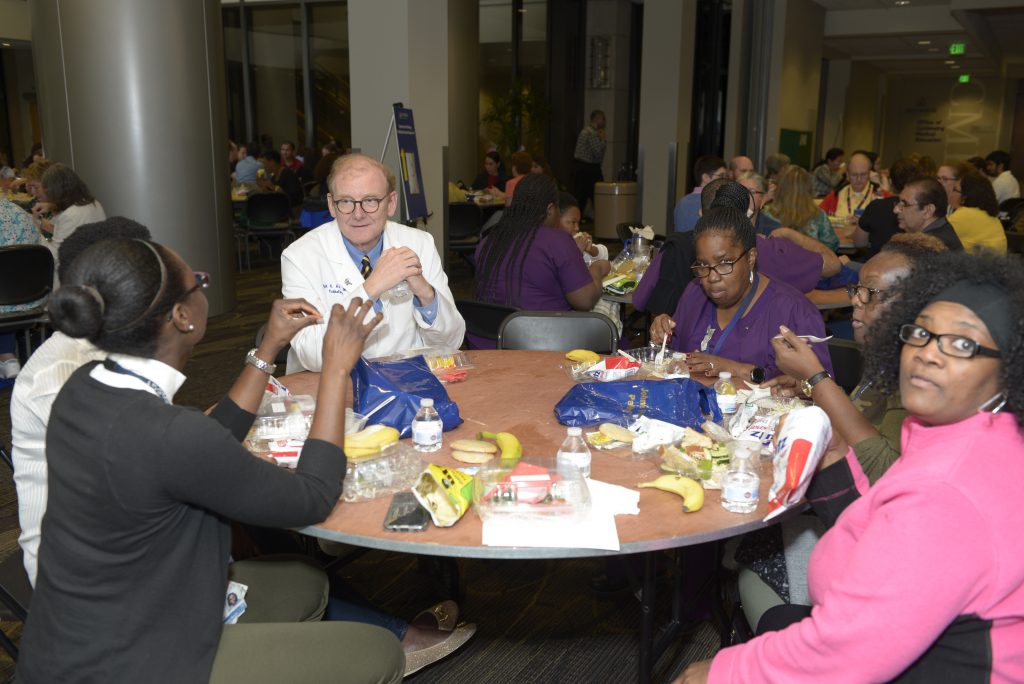 "The success of the Symposium lays on the hard work and effort of the Symposium Committee, as well as the troop of volunteers we are able to recruit every year. Thanks to their tireless efforts, the Symposium is proof that team work is effective!  We also take the time to learn from every Symposium experience, and we make sure that every suggestion is taken into consideration.  I am sure Symposium No. 6 will be even better!," adds Vanessa Rodas-Eral, Symposium co-chair.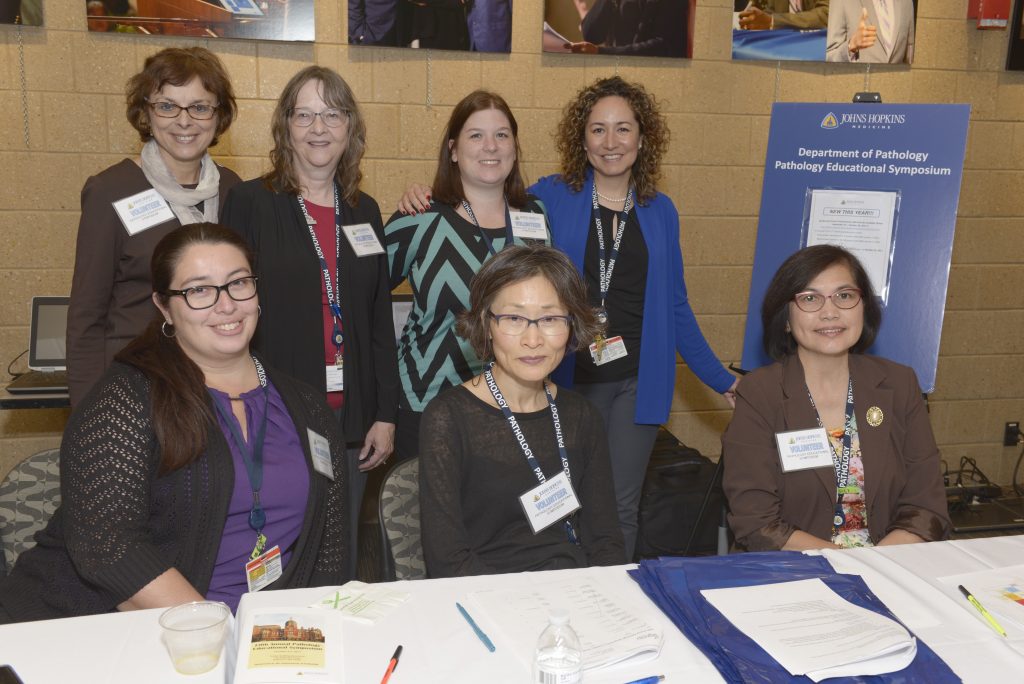 The Symposium Educational Committee once again would like to thank all of our speakers and volunteers for helping us to create this superb learning experience!