March Madness, defined by the Oxford dictionary as "the time of the annual National Collegiate Athletic Association (NCAA) college basketball tournament, generally throughout the month of March" is a single-elimination tournament where 68 division I colleges compete each year.
Johns Hopkins Human Resources describes Healthy at Hopkins (H@H) as "one way we assist our staff members in taking charge of their health." The initiative helps "promote a healthy lifestyle…by creating an overall culture of health and well-being within the Johns Hopkins community."
So, what do you get when you combine March Madness, Healthy at Hopkins, and the Johns Hopkins Transfusion Medicine staff? Why, you get the first ever Transfusion Medicine March Madness 2022 Step Challenge!
When the H@H initiative period began for 2022 the blood bank staff were encouraged to sign-up if they weren't already participating because it would not only help better one's physical, mental, and financial health, but would be the opportunity to earn up to $1000! After getting the majority of the staff signed up by the middle of February, I released my idea…a step challenge based off March Madness. The competition received a ton of support, thanks to the competitive nature of my co-workers, so the idea was put into motion.
The laboratory was randomly divided into 8 Division I college basketball teams with five people on each team. Each week a weekday step challenge was sent to the teams so they would know of their total team step count. February 28th-March 4th was used to determine the team's seed in the tournament; the team with the highest number of steps was ranked the number one seed and so on. The second week (March 14th-18th) we had the first round of "games." The team with the highest step count won and then advanced into the "Winner's bracket." The teams that lost in round one were then put into the "Loser's bracket." This strategy was really helpful because it kept staff involved (and moving!) for a longer duration despite losing their first game.
By the third week of March, and round two of games, we had reached an elimination round. These games determined who moved into the Championship. Teams worked on strategy and employed man-to-man defense. In some cases, a member of the opposing team would try to beat or stay within the step range of their opponent, demonstrating more of that competitive nature. After completion of round two, four teams were eliminated. The Championship was the only special week of the challenge because it included a blinded weekend rumble challenge. So instead of 5 days of competition we had 7! Winners of both the Winner's and Loser's brackets were given a one-of-a-kind Transfusion Medicine March Madness 2022 water bottle created by our Supervisor Heather Smetana—so cool!
Overall, this challenge assisted individuals in becoming more familiar with the Healthy at Hopkins app and helped promote healthier lifestyle choices that have become habits! Some co-workers now regularly walk before work, maintain a more consistent gym schedule, and even take a walk during part of their lunch break!
Little reminders were scattered around the lab to help people get in the habit of logging into the app! The bulletin board was used to help visualize the bracket!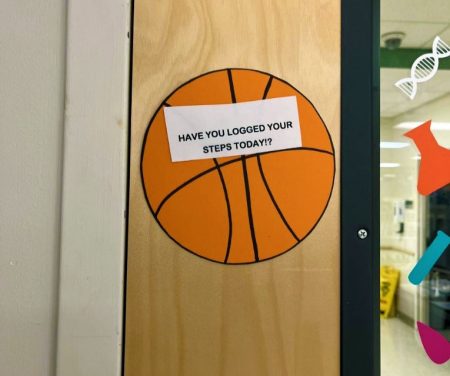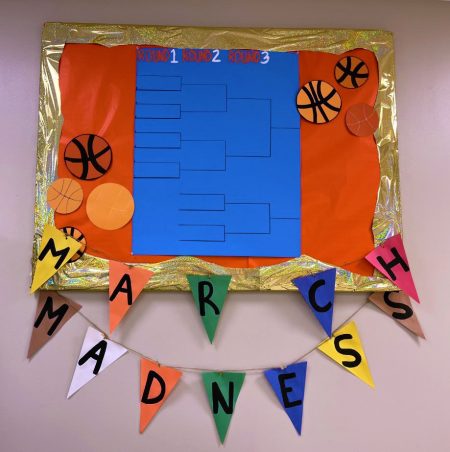 Walking around the harbor running into other competitors getting their steps in!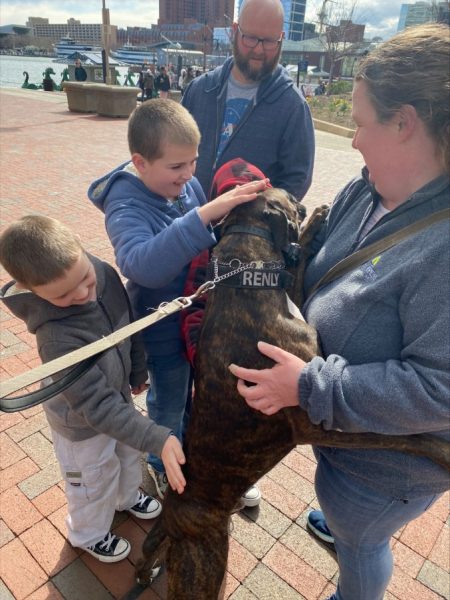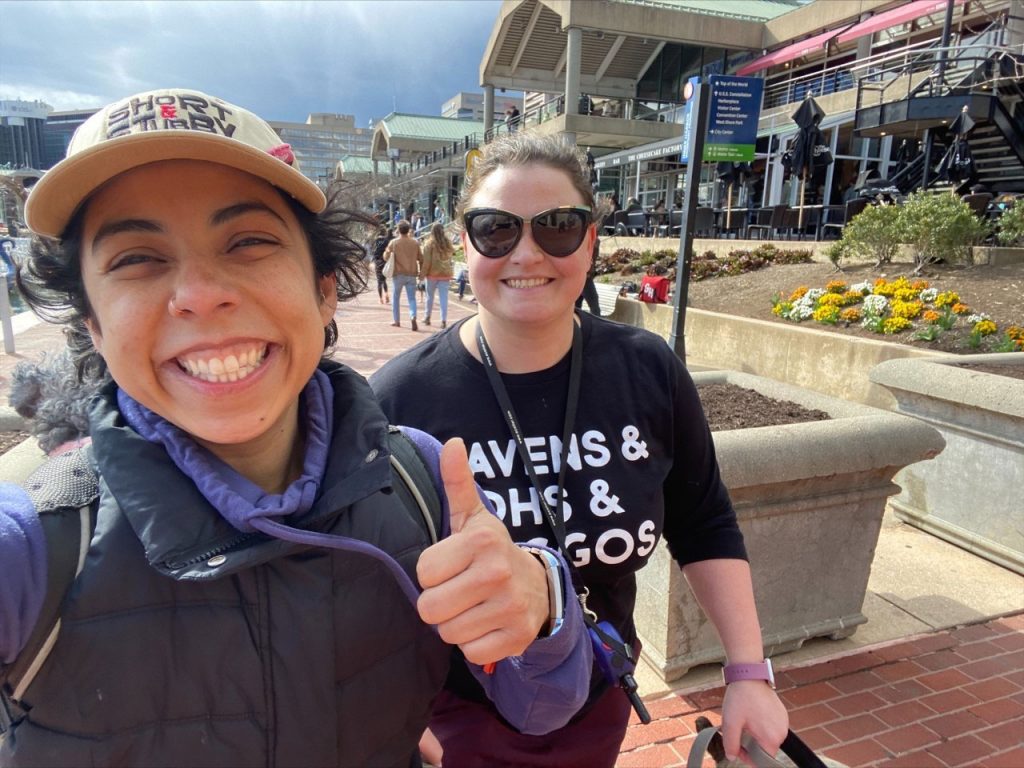 Team Baylor made it to the championship but was defeated by Purdue! Winning teams received the water bottle below!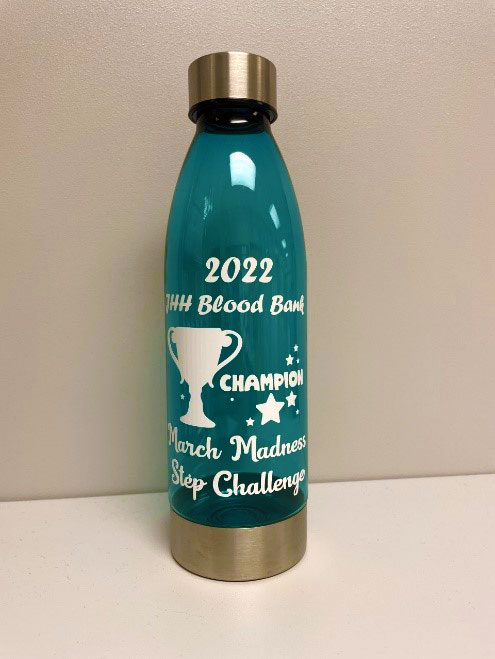 Sources:
Health at Hopkins
Oxford Learner's Dictionaries
Shaeleigh LaCasse
Clinical Lab Scientist
Transfusion Medicine Lab
Healthy at Hopkins – Race the Globe Spring Steps Challenge
Congratulations to the winners and for all those who participated!
Tied in First Place – Team Mamwahs & Team Pathology Core Chefs
1st place – Team Mamwahs – 650,000 steps!
Emily Belon
Alona Malacas
Jonathan Martin
Anna Medina-Jenkins
Armie Myers
Ana Regina Punio
Allan Salazar
Teresita Santos
1st place – Team Pathology Core Chefs – 650,000 steps!
Chidinma Elezie
Genevieve Gaano
Tewodros Gemechis
Rakita Goodman
Eva Jeremias
Mary Ann Martinez
Anna Patricia Nemenzo
Hulda Wiredu
3rd place – Team HCGC Path Lab Steppers – 648,217 steps!
Jennifer Black
Avelina Jose
Nehal Patel
Tianna Robinson
Rupinder Sarai
Carol Smoot-Guilford
Tracy Wade
April Waters