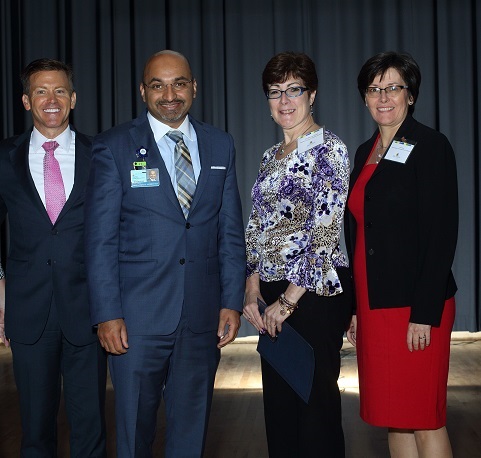 Ask Tina Mancini-Flegel about Howard County General Hospital's success in decreasing mislabeled specimens and she will be happy to share her knowledge.
Tina, the manager of the Pathology Laboratory of Howard County General Hospital (HCGH), played an instrumental role on the Hospital's Task Force on Mislabeled Specimens.   Tina recently received the Safety Star Award at the recent Johns Hopkins Medicine Safety Summit for her contributions.
Lisa Grubb, HCGH Senior Director of Quality Outcomes Management nominated Tina for the award, "An outstanding safety champion, Tina maintains the highest level of quality and safety by putting safety in the forefront of everything she does.  Because of her diligence and leadership in sharing safety events and near misses through HEROs related to specimens with partial or absent labels, the Task Force was able to determine several failure modes and successfully implement process changes to decrease the number of discarded lab specimens that resulted from labeling errors."
The Department of Pathology is grateful to Tina for her zeal and commitment to patient safety and congratulates her!