The Johns Hopkins Hospital Pathology Send Out Office is responsible for handling a variety of patient medical records and testing requests for Johns Hopkins Hospital patients and some aspects of Johns Hopkins Bayview and Howard County General Hospital surgical pathology cases:
Second opinions requested by a physician or patient
Confirming cases for patients treated outside of the Johns Hopkins Hospital
Requests for referral laboratory testing on surgical pathology specimens, e.g., Foundation Medicine, Genomic Health, Mayo, LabCorp, and many other laboratories
JH and outside institutions' clinical trials
Authorizations for release of pathology medical records
Legal cases
This busy office is supervised by Leslie Reynolds and staffed by two individuals:  Karen Gilchrist and Cornell (CJ) Jackson.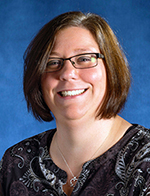 Leslie Reynolds
Leslie has been employed with Johns Hopkins Pathology for 17 years. Her background includes an A.A. degree from CCBC and a paralegal litigation certificate. She is well versed in HIPAA, Pathology Data Systems functionality, ancillary testing, process improvement, and team building.  Her focus will be implementation of technology to improve workflow.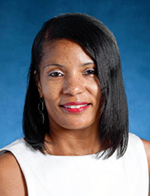 Karen Gilchrist
Karen has been employed by the Johns Hopkins Department of Pathology since May of 2000. She has a B.A. degree in Administration. She comes to the Pathology Send Out Office with over 15 years of pathology transcription and 10 years of medical records send out experience. Karen's focus is patient care and quality measures, ensuring we meet our turnaround time of five to seven business days.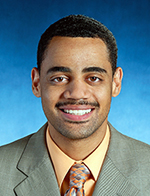 Cornell Jackson
Cornell has been employed by Johns Hopkins Hospital since April of 2012. He comes to the Pathology Send Out Office with nine years of experience, three of which are in pathology medical records. CJ's focus is on customer service and follow-through, ensuring each case is handled properly and expeditiously.
The office is undergoing dramatic change by implementing technology to streamline workflow and minimize the handling of paper documents to  optimize workflow and improve turnaround time. The expected turnaround time for most requests is five to seven business days.
The Pathology Send Out Office has recently relocated. Their new office is located in Weinberg, Room 2300A.  Karen can be reached at 410-614-3178 and CJ at 443-287-8260, or by emailing pathologysendout@jhmi.edu.  The office's new fax number is 410-367-2260.