The Department of Pathology is proud to recognize this years' winners of the Women's History Month Achievers Award, Katie Beierl, Clinical Laboratory Manager and Emily Adams, Clinical Laboratory Specialist of the Molecular Diagnostics Lab!  

At the onset of the pandemic these ladies saw an urgent need for new testing and in the space of just 2 months they took a blank canvas and turned a space into a testing facility and developed a new saliva-based SARS-CoV-2 test for staff, students, and faculty.  The contributions of these ladies through hard work and long hours, directly contributed to Johns Hopkins ability to screen employees and get the university back to in-person operation and controlling the spread of the coronavirus. To date there have been nearly half a million tests performed by this lab!
In addition to these accomplishments, both ladies value diversity and support the recruitment of underrepresented minorities and their COVID-19 testing lab currently employs more than 90% minority/female positions.
Katie continues to manage the cancer genetics lab and insure our cancer patients get the proper treatment based on genetic profiles. She inspires her staff members and advocates their careers.
Emily continues to contribute in her work in the development of cancer patient biomarkers. She has mentored many technicians and through her leadership has trained more than 20 employees needed in the COVID testing lab.
A luncheon was held on March 28th in the Ashland building and attended by faculty and staff to celebrate Katie and Emily's achievements. Dr. Gocke presented them with a gift in recognition of a job well done!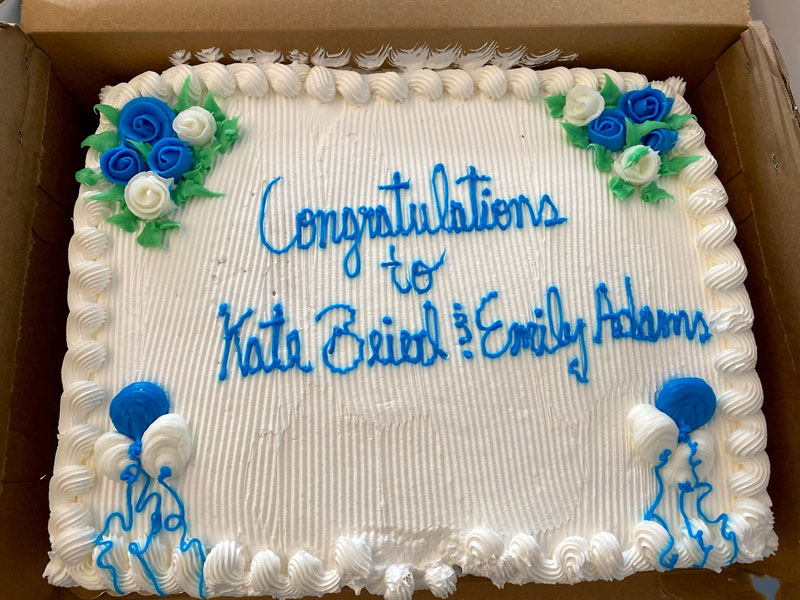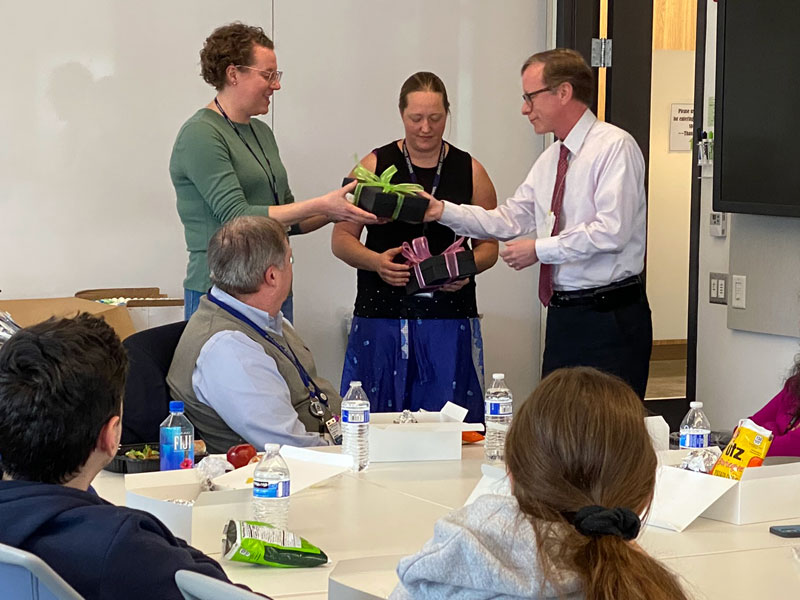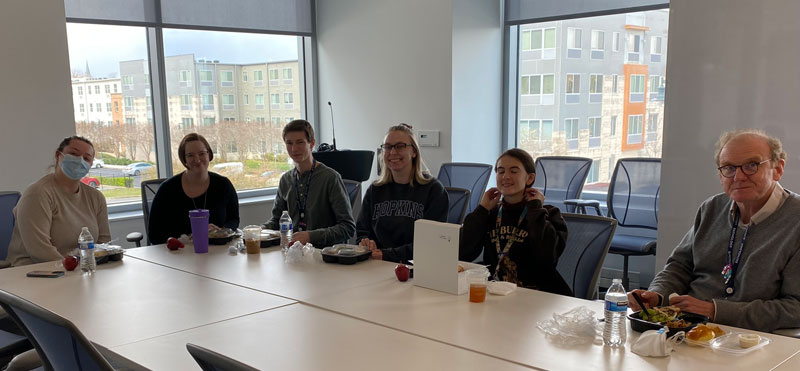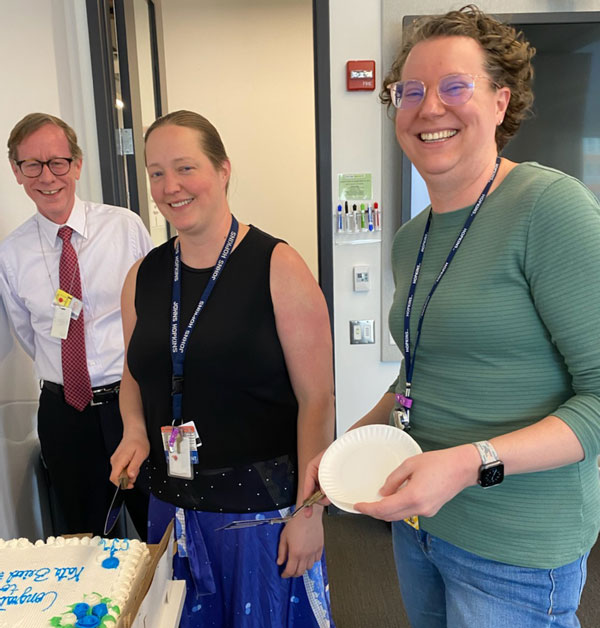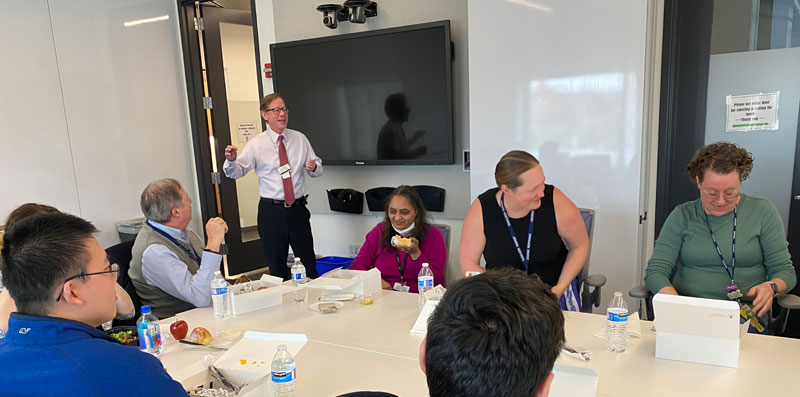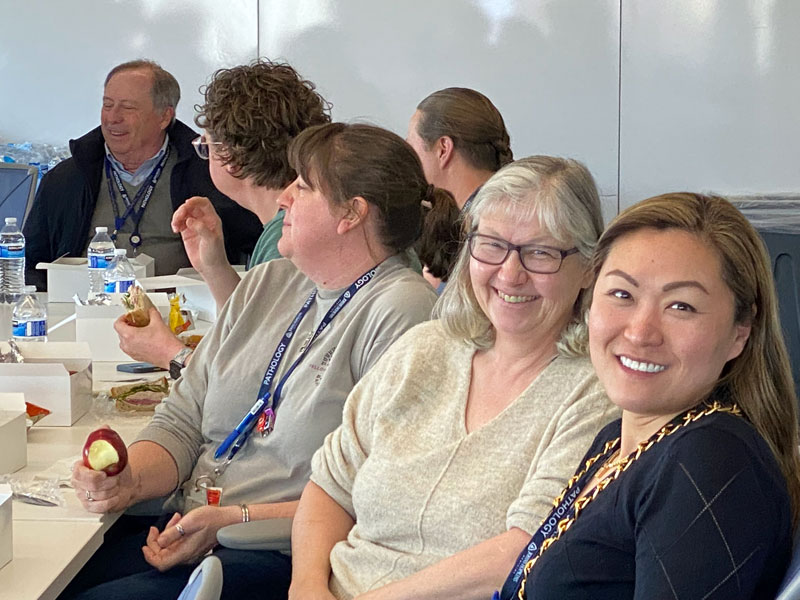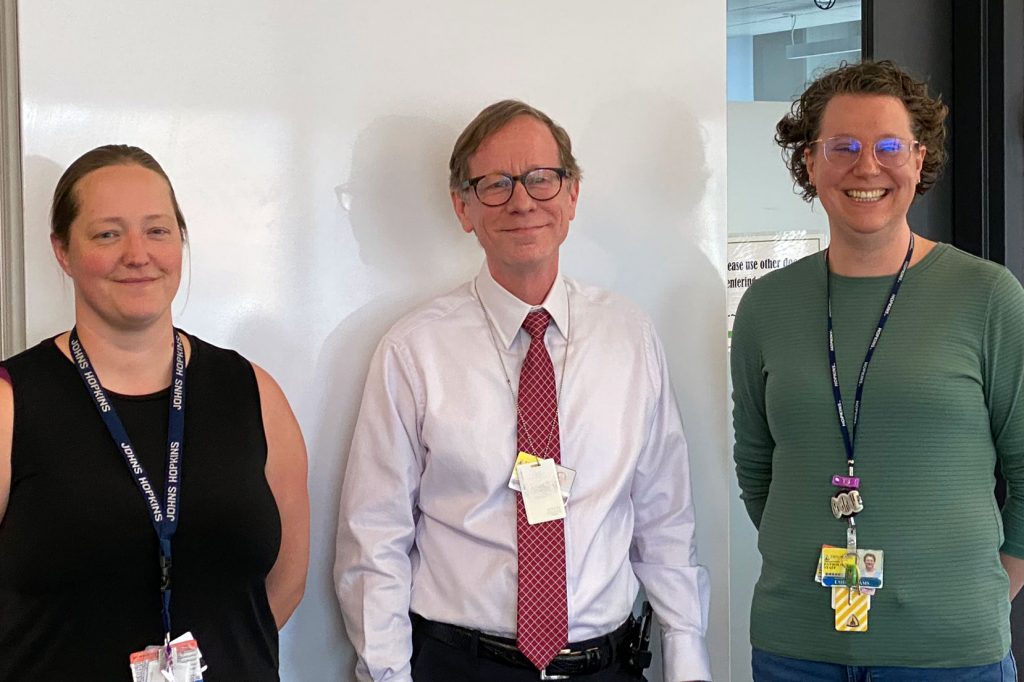 The pandemic has certainly changed the way we approach health care and presented our labs with many challenges but these ladies and many other faculty work tirelessly day in and day out and represent the best of Johns Hopkins University.  
Congratulations Katie and Emily!
Original article link:
https://www.hopkinsmedicine.org/diversity/resources/cultural-materials/_docs/womens-history-month-achievers-award.pdf
Barbara Thompson
Admin Coordinator
Pathology Administration
The Johns Hopkins Hospital