Who had more fun at this year's Halloween Trick-or-Treat Parade – the adorable pediatric patients in costume or the Pathology employees who volunteered at the Parade?!
The Trick-or-Treat Parade, an annual event hosted for our young patients and families at the Bloomberg Children's Center, is supported in large part by our incredibly generous Pathology staff who donate loads of candy, small toys, crafts and other items (as well as cash used to purchase additional candy and toys for the in-patient kids and family members who are unable to participate in the Parade). Two full tables of over 400 treat bags and other goodies were gone in 90 minutes!
It takes many hands, and a lot of time, to prepare and deliver all the collected items.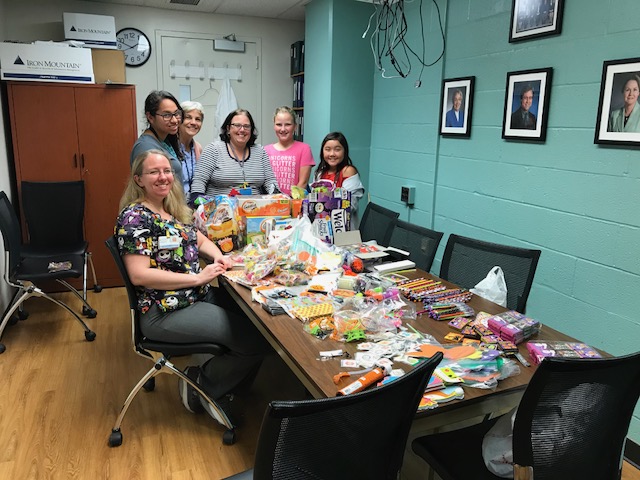 This year we were so fortunate to have two young ladies helping our volunteer crew — Emma Howard, the daughter of Tracy and Craig Howard (both Microbiology technologists), and Olivia Lowry, Emma's friend. These two generous girls raised money on their own and purchased three large bags of stuffed animals, as well as Halloween trinkets, to distribute to the children.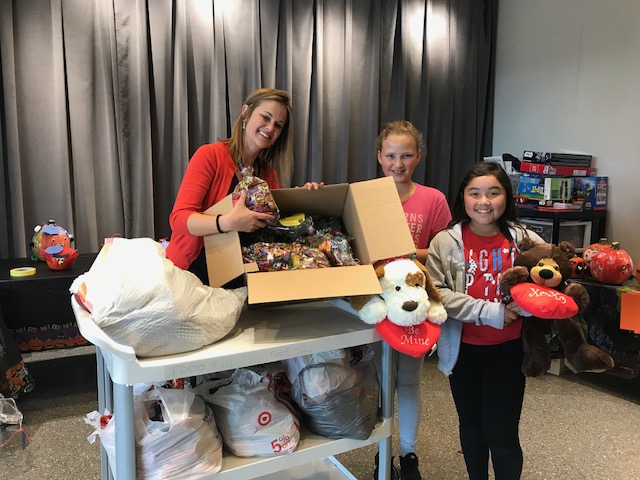 Emma and Olivia also helped fill the treat bags that were delivered to our Child Life Department's director, Annie Woods Beatson.  These goodies were given to pediatric patients and their families in the Emergency Room and the Intensive Care Units who cannot participate in the Halloween event.
Please enjoy the photos of our volunteers in the Halloween Trick-or-Treat Parade.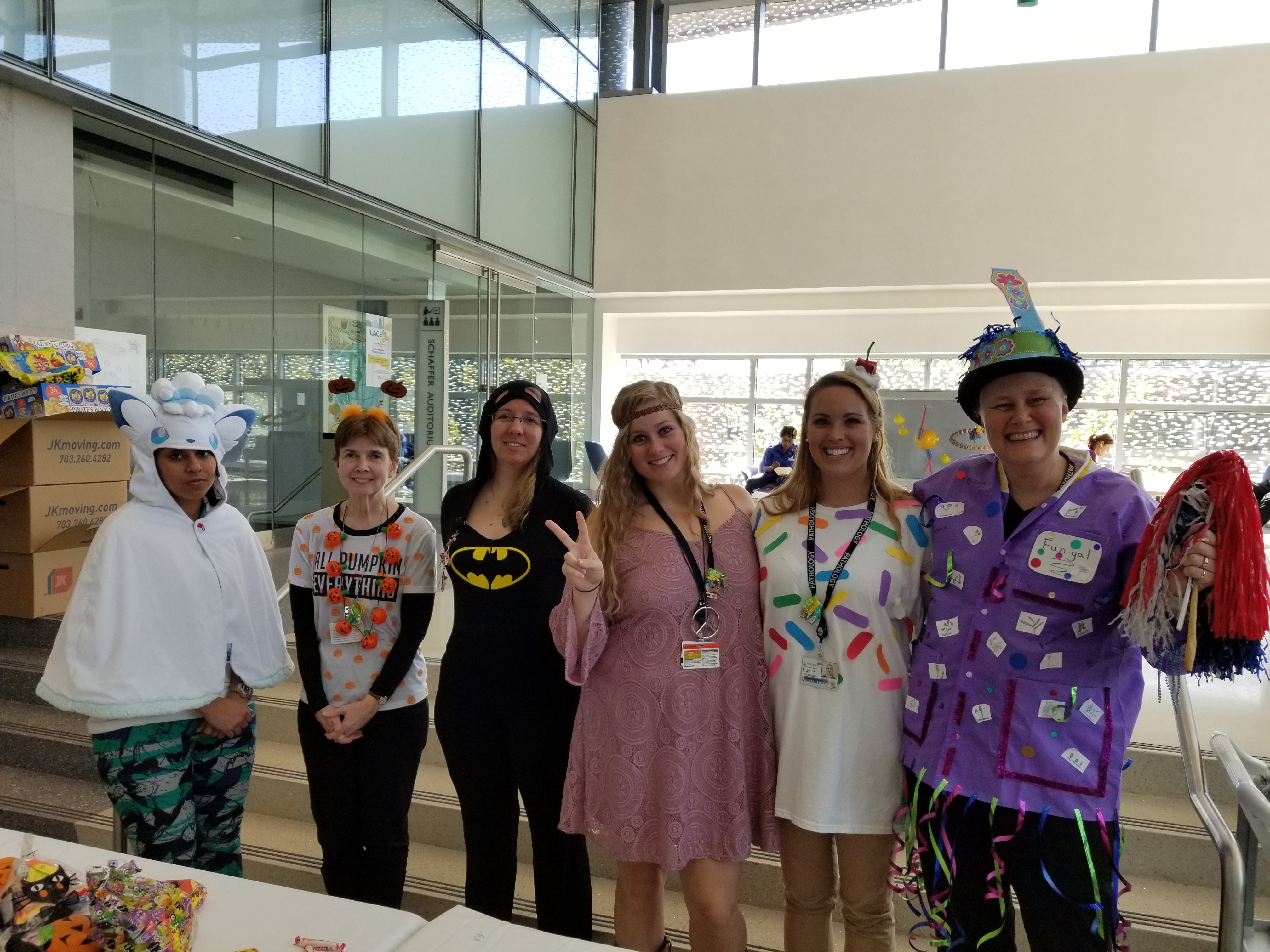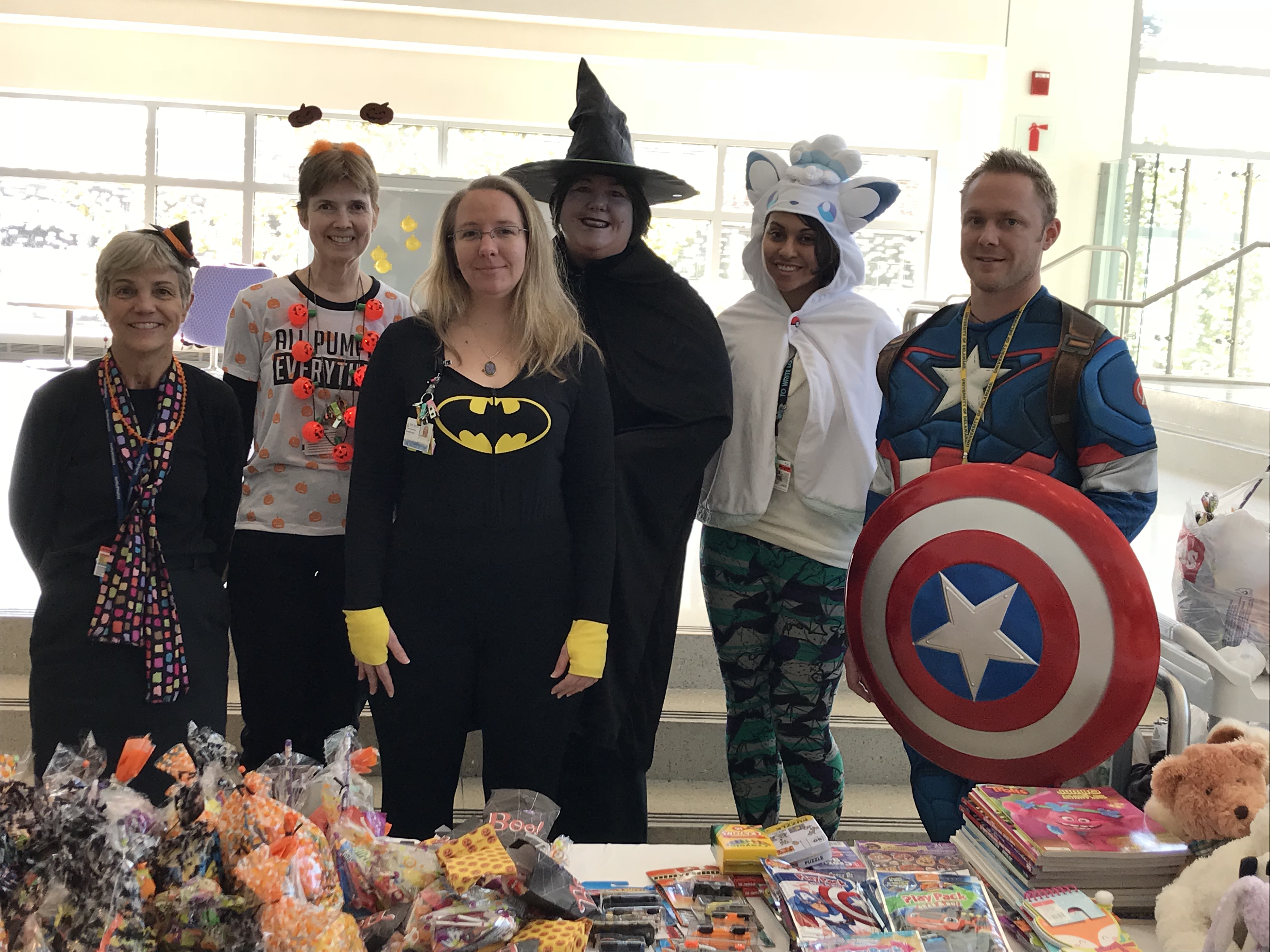 Our special thanks to Emma and Olivia, and to our Pathology employees, for your absolutely wonderful generosity!   This event means a lot to our young patients and their families.  Thank you, thank you, thank you!