On October 29, 2021 Transfusion Medicine (TM), also known as the "Blood Bank", participated in the annual reverse Trick or Treat held by the Johns Hopkins Hospital Children's center. The event consists of multiple departments collecting goodies to distribute to the inpatient children staying at JHH. Each department is allowed three members to participate in the physical delivering of goodie bags, or stopping by for a fun friendly Halloween visit- an alternative to goodie bags. The team is then paired with a tour guide who takes the department through each floor. And as always kid friendly costumes are always encouraged to be worn by staff!
The TM department collected and donated so many items we needed to get bigger bags, a good problem to have! Some of the non-candy goodies collected included glow sticks, play-dough, pop-its, sticker and coloring books, pencils, bubbles, and an assortment of Halloween themed goodies!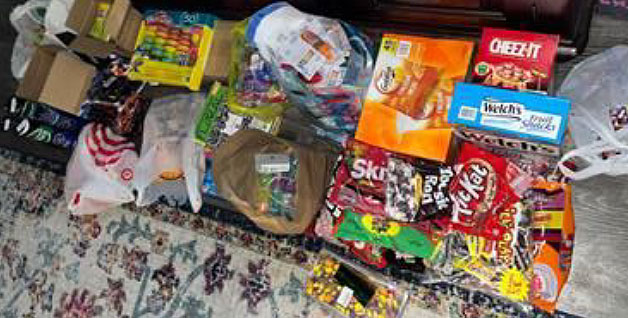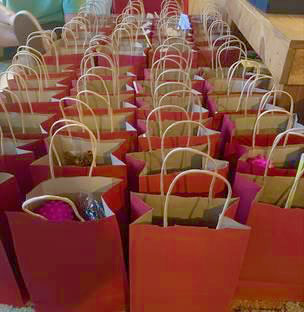 Finally October 29th was here! It was time bring goodie bags to the kids…in style dressed as the main characters from the movie Monsters Inc.! Some children waited in their rooms with decorative Halloween pillowcases while others left their pillow case outside the door. No matter how the goodies were received it was truly incredible getting to see big smiles and excited eyes! A fantastic way to brighten everyone's day that was involved!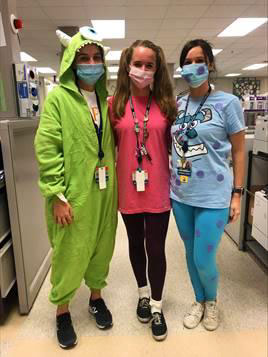 The Blood Bank also had our own Halloween spirit week themed around Harry Potter organized by Kara Leonard and Kristen Buban. We were all sorted into a house (Gryffindor, Slytherin, Ravenclaw, Hufflepuff) before the start of the week with the hat sorting ceremony. Then we competed against each house by dressing to the theme of the day, finishing crosswords, playing bingo, and finding the horcruxes scattered around the lab all to win our house team points! It was a great way to have fun and boost morale in the lab! Gryffindor beat Raven claw by one point! We had a great time!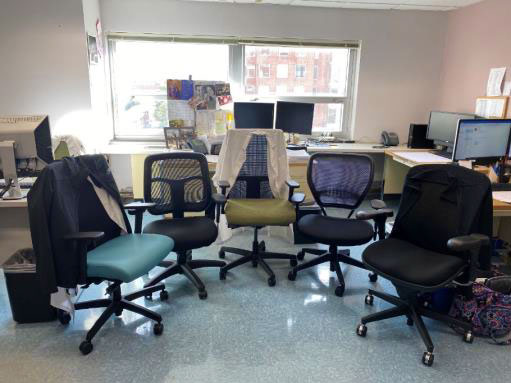 Shaeleigh LaCasse
Clinical Lab Scientist
Transfusion Medicine Lab