Once again, our generous Pathology Department shines through!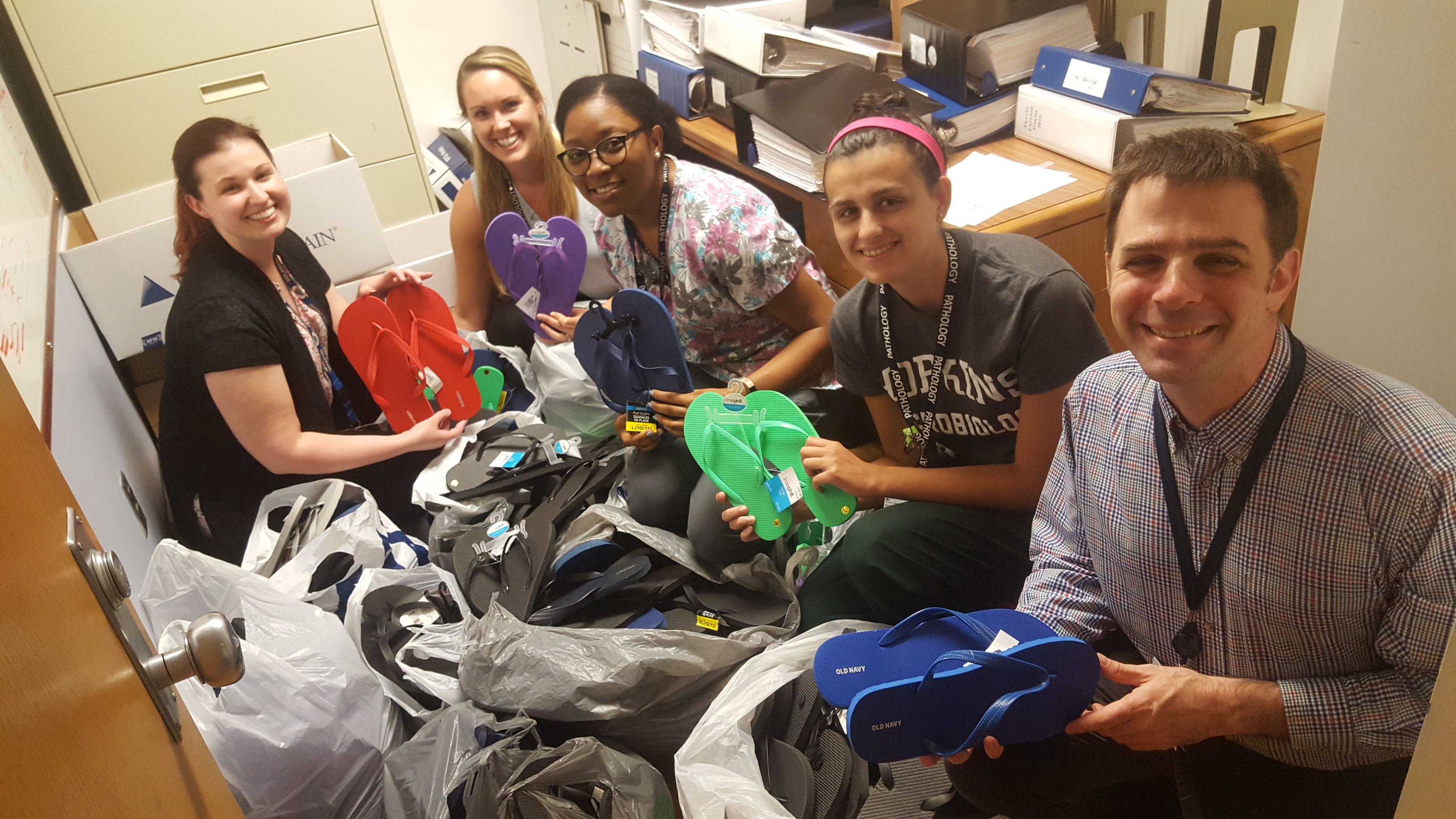 The Helping Up Mission in Baltimore City needs men's flip-flops all year long.  Homeless men need them when they take showers and stay at the shelter.  Men who live on the streets often have foot infections and other sanitation issues, so flip-flops are useful for many reasons.  It is difficult to find flip-flops in the winter, and the shelter often runs out way before the next summer arrives.
Microbiology employees Carrie Holdren-Serrell and Paula Mister collected flip-flops and cash to buy them for a period of two weeks in July. The original goal was 100 pairs—BUT through Pathology's overwhelming response, they collected 233 pairs which surpassed the goal by more than 100%!!!
Carrie and her daughter Hannah helped to deliver the flip-flops to Helping Up Mission and were able to tour the facility.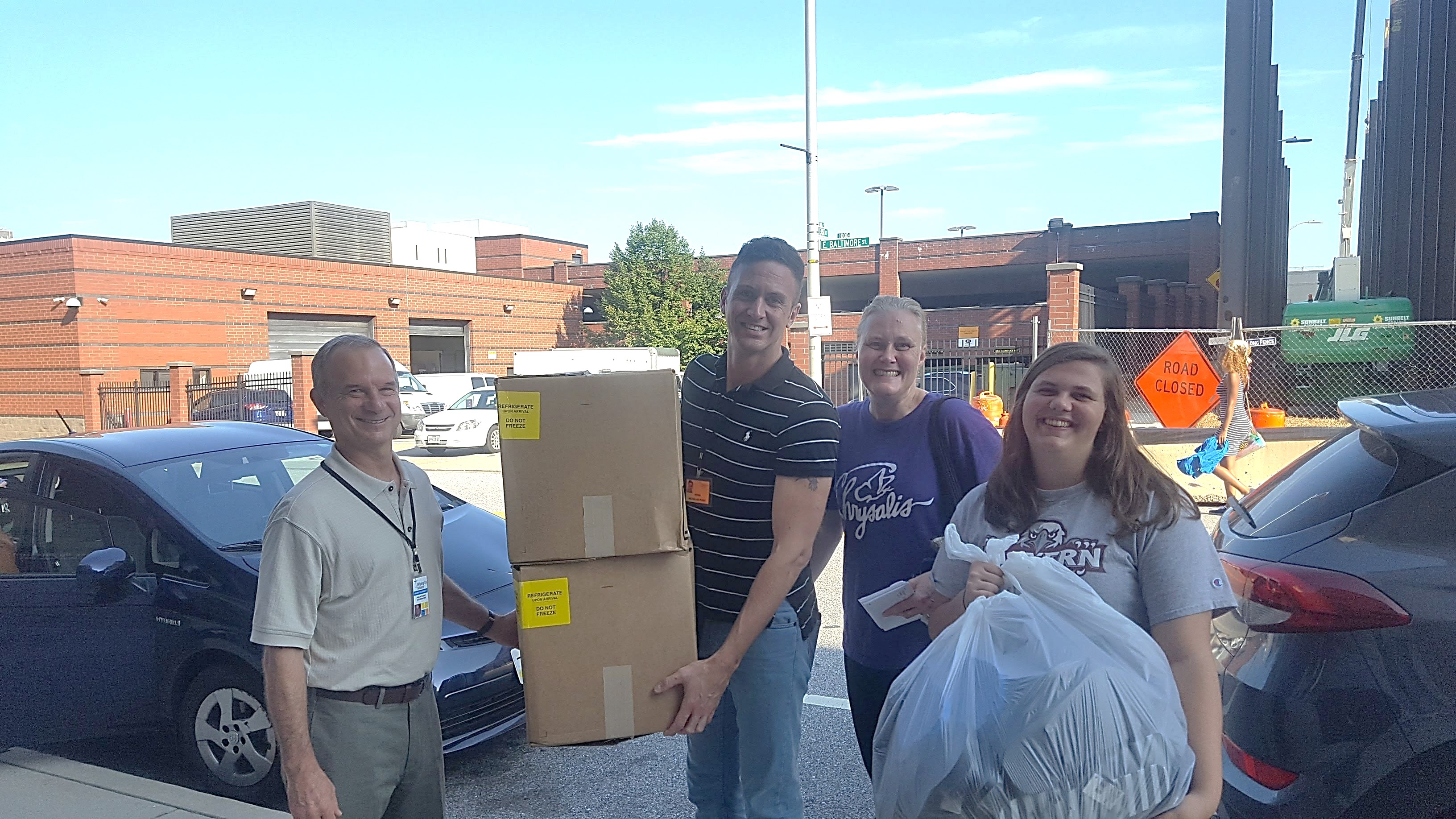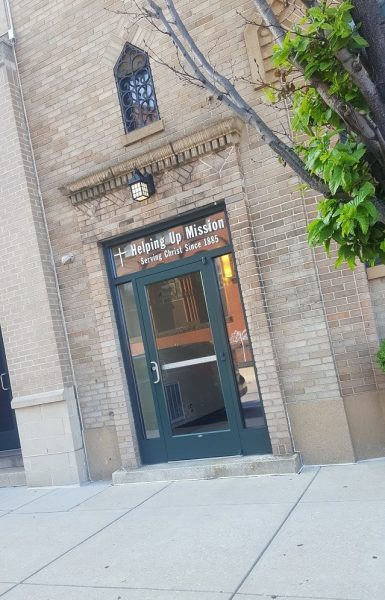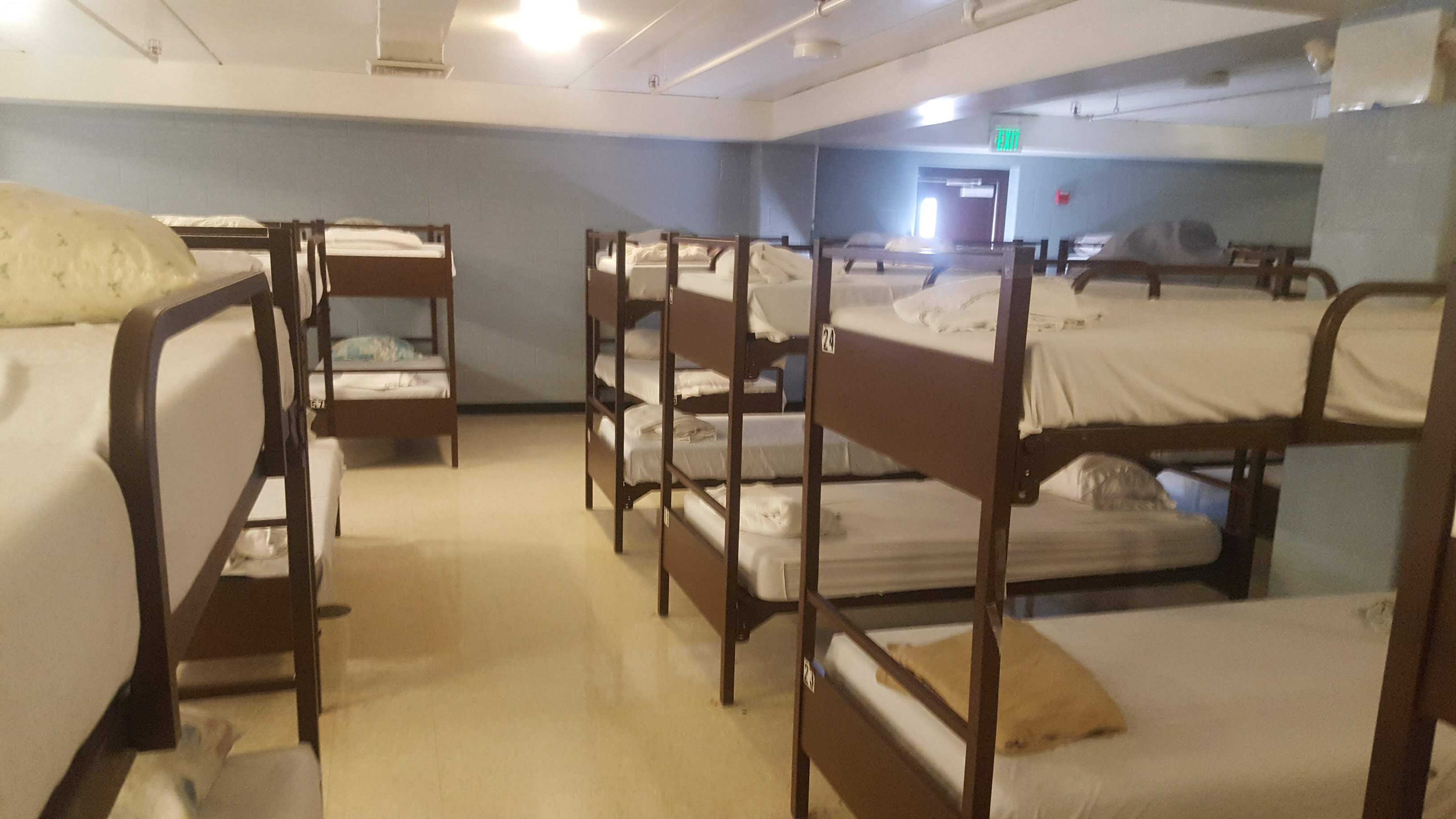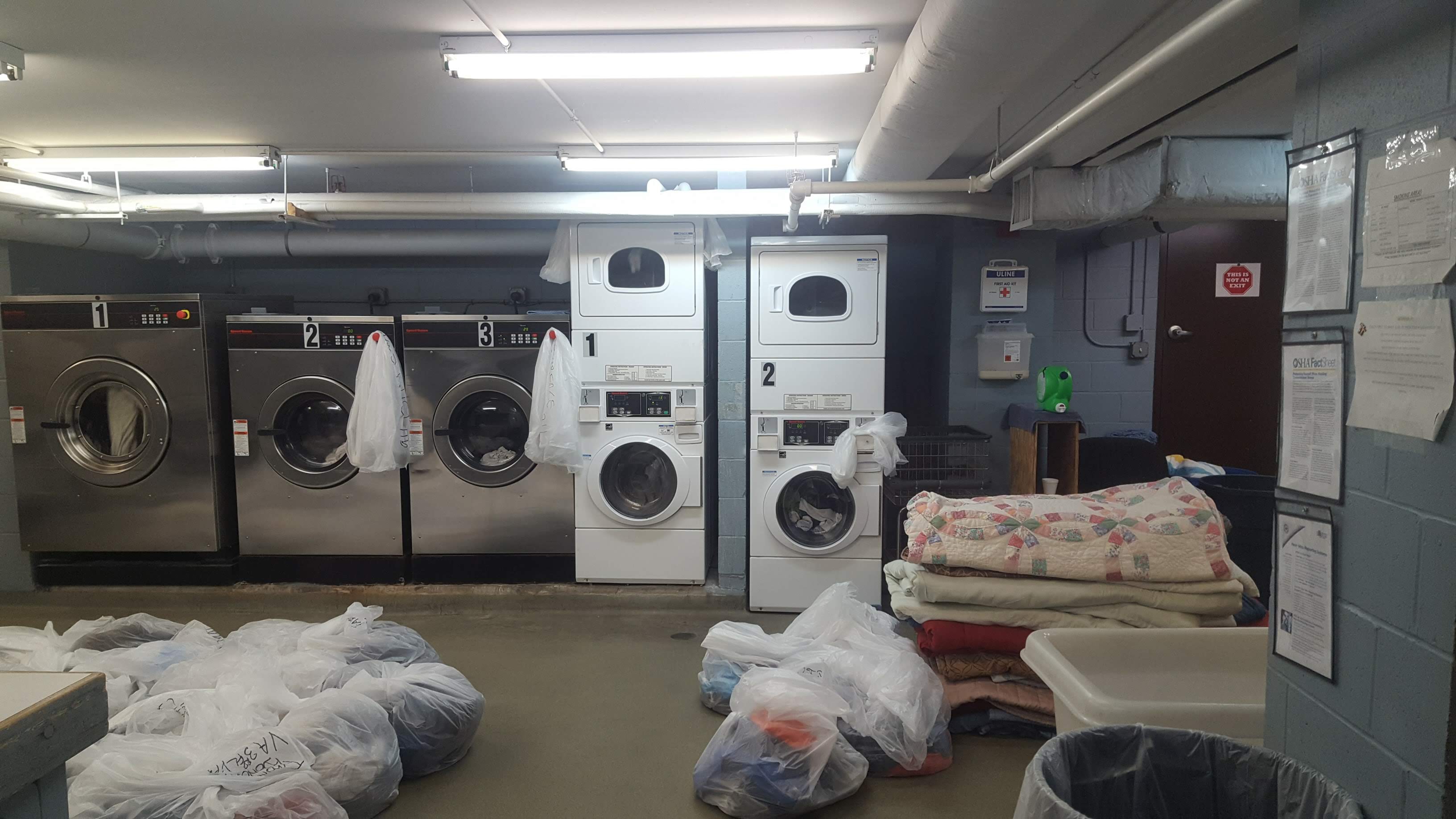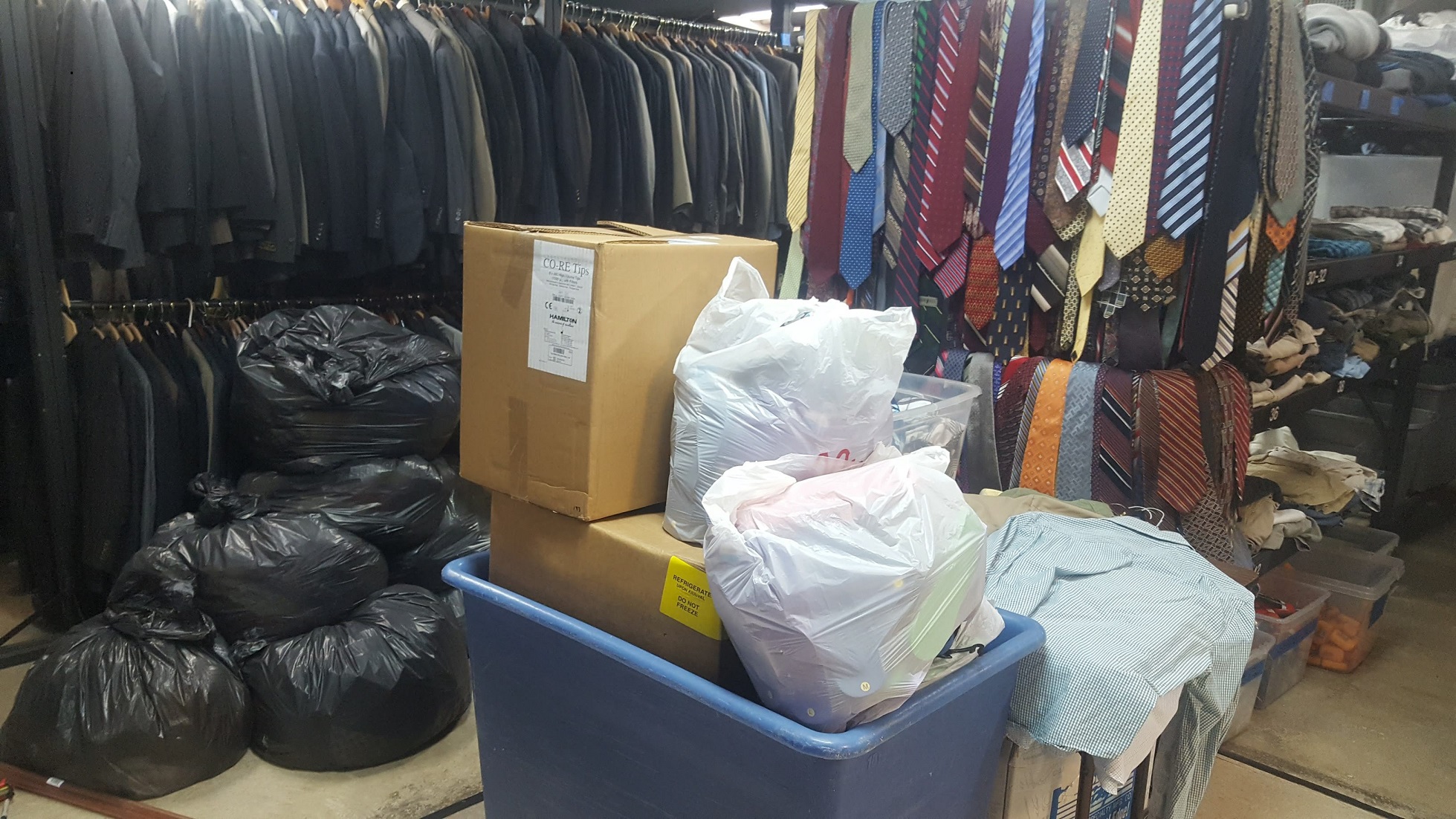 Exciting news, too — a much-needed women and children's facility will be coming soon to the Helping Up Mission!
We are truly grateful to everyone who contributed to this worthy cause.
Please know that you are helping needy people in our community to live a healthier life.
Carrie Holdren-Serrell and Paula Mister
Microbiology Laboratory
Johns Hopkins Hospital