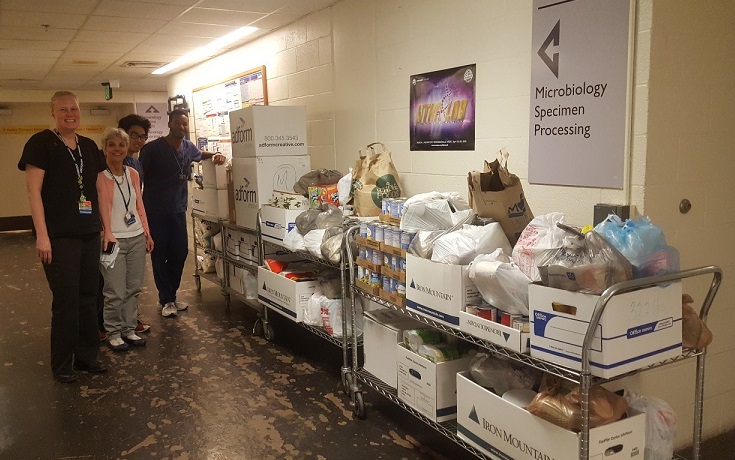 Pathology's charity effort during Lab Week, April 22-28, 2018, brought in an astounding 1,589.93 pounds of food for the Maryland Food Bank, easily surpassing last year's collection of 1,351.17 pounds.  (Yes, we are very accurate in our measurements!)
Food drive coordinators Carrie Holdren-Serrell and Paula Mister of Microbiology were amazed and gratified by the overwhelming generosity of our staff. Carrie's "thermometer" (see photo below) went through the roof, surpassing our goals for collection!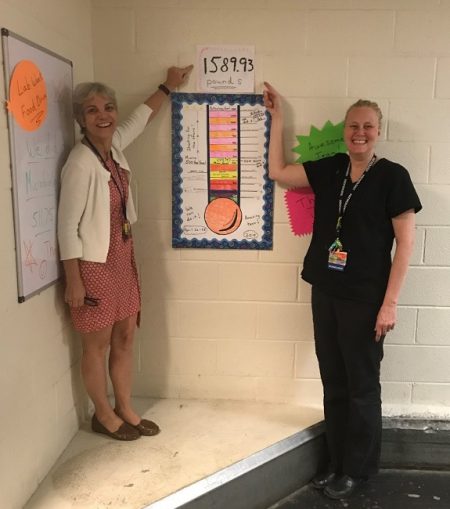 Rev. Andre Samuel of Fishes and Loaves Ministry in West Baltimore and his assistants came with two trucks to pick up the food on behalf of the Food Bank. We were happy to have help from two University of Delaware MLS students, David Ribaya and Nyle Smith, with loading the food — four huge cartfuls!!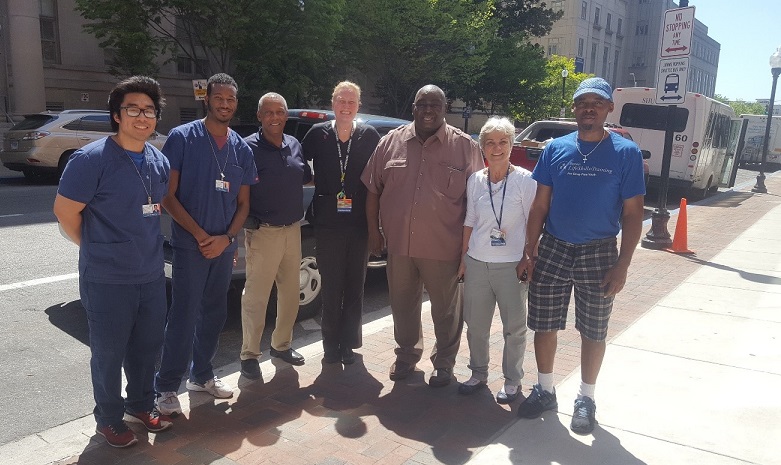 "We did it!!!! We did it!!!! Amazing!!!  Thank you!! We passed the 1,351 pounds that was collected last year.   Wow!!!  Wow!!!, says Carrie. "This will feed so many people in our community. Thank you again to everyone who participated, for your generosity and willingness to serve other."