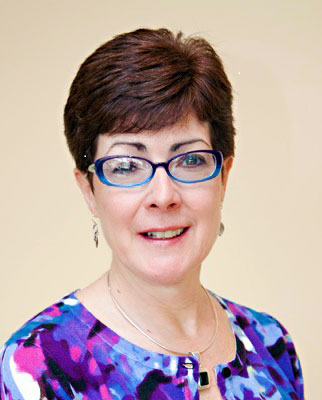 The Department of Pathology would like to welcome Tina Mancini-Flegel whose position will be that of Clinical Laboratory Director.  Tina will be working with Allen Valentine, Administrator of the Department. Tina comes to us from her prior role as Manager in the Department of Pathology at Howard County General Hospital and brings with her a wealth of experience! Many may still remember Tina from her first 20 years with the department and working in Core lab, mainly Chemistry, on the main campus before she transitioned to HCGH.
In her new role, she will serve as project manager for upgrading Surgical Pathology suites for AP sample workflow and designing new suites.   She will be the point of contact for management oversight of the Howard County General Hospital lab and Outreach sites as well as supporting all of the Pathology Laboratories within the Johns Hopkins Heath System. 
As we know, the COVID road has been long and tenuous for many and especially the Pathology Laboratories. Tina will bring her insight and support in building work relationships with ongoing COVID testing initiatives as well as research an ongoing project of establishing a Pathology Reference Lab. She will be involved in CQI within the Laboratories, improving workflow, and making sure it is mapped out accordingly for all involved to include billing/finance and Epic.
Right now Tina is traveling between the main campus and Howard County General Hospital.  She has a passion for excellence and will be an integral part of the Pathology Department team.  Tina spends her free time with her husband Ron, her two children Kyle (24) and Nicole (22), their two cats and one dog. She enjoys reading, watching sports, spending time at the beach, and visiting with her in laws in Michigan.