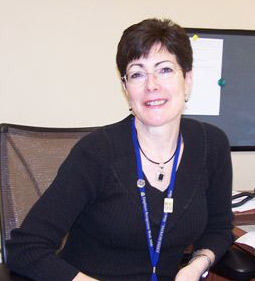 Lifesaving blood components therapy still has residual risks of immune reactions, clerical accidents, mechanical or thermal damage to the components either prior to or during transfusions, and transmission of infectious contaminants.  Despite vast improvements in transfusion safety, clinicians must weigh benefits against these risks.  To assure best practice, transfusion protocols have been implemented and blood transfusions reviewed retrospectively based on well-established transfusion indications.
We at Howard County General Hospital (HCGH) hypothesized that prospective review of transfusion indications would lead to improved compliance with transfusion protocols, compared to retrospective review which was being done as a quality indicator in our facility.
In-house patients were not as much as a problem because lab testing was being performed by us, but Howard County General Hospital also has many patients who are routinely transfused several products through our outpatient services.  The testing was being performed at private physicians' offices and those results were not available to the Blood Bank department. Therefore, the transfusions were audited retrospectively and the physicians' offices had to be contacted for patient results.
Indications for packed red blood cells, frozen plasma, apheresis platelets, and cryoprecipitate were simplified and adjusted to comply with former transfusion indications at HCGH and the Johns Hopkins Hospital.  We collected data on retrospective compliance by medical chart review from a representative sample of blood transfused in 2007-2008.  For prospective review, the same indication criteria for each blood component were displayed as choices on a physician order sheet which was completed by the ordering physician, and sent to Blood Bank before blood was issued.  Prospective review was introduced in September of 2008 for our outpatient services and the entire hospital went live in the third quarter of 2009.
The outpatient service was 100% compliant after one complete quarter.  The Howard County IT Department has been working diligently to also incorporate these indicators into the physician order of products through POM, which is equivalent to POE at JHH.  The indicators are pulled, when products are ordered, from the last series of lab tests for each patient and the PBR form will print out on that unit, along with these indicators for submission to the Blood Bank for issuance of the ordered product.  The physician can also manually check off the indicators through POM.
Overall, prospective blood review does give better compliance with transfusion indications than does retrospective blood review. The  American Association of Blood Banks designated our procedure as a commendable practice at our last CAP/AABB inspection.
Christina Mancini-Flegel,  MT(ASCP)
Supervisor, Laboratory at
Howard County General Hospital