Baltimore Medical System (BMS) has opened a new center in Highlandtown during the first week of March, 2010.  At 3700 Fleet Street, the Highlandtown Healthy Living Center replaces the sites at 3509 and 3701 Eastern Avenue. The new site is a green building and is seeking to obtain the US Green Building Council's Leadership in Energy and Environmental Design program for their highest rating – platinum.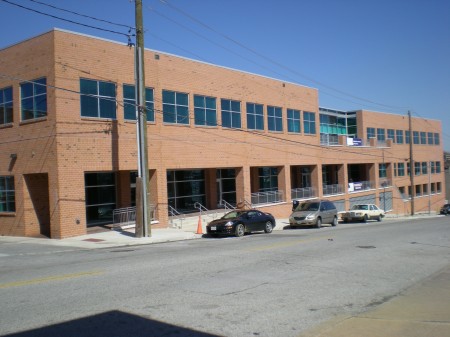 Healthy Living Center – 3700 Fleet St.
The Healthy Living Center has capacity to serve 22,000 people and deliver 84,000 medical visits annually. With this new site, BMS will be able to serve 8,000 new patients in addition to those they already serve. The new Highlandtown Healthy Living Center offers Internal Medicine, Pediatrics, Family Medicine, OB/GYN, Behavioral Health, Pharmacy & Lab Services (on-site phlebotomy) provided by the Johns Hopkins Medical Laboratories (Suite # 101).
It is with much excitement that the Johns Hopkins Medical Laboratory has also moved to the new site. Our previous space was extremely cramped. I'm still not sure how we were able to fit 5 employees, 2 phlebotomy chairs sitting side-by-side, lab supplies and all of the associated computer hardware, in a space that is probably no bigger than Meyer B-105. The lab space was too small to even accommodate a patient waiting area, therefore, we had to share a waiting area with BMS. We now have a beautiful waiting area for the patients and visitors.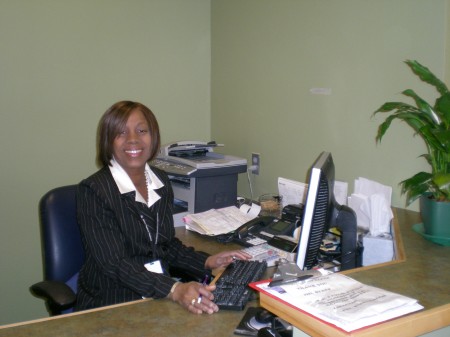 Xiomara Johnson – PSCII
The new lab has 3 separate phlebotomy bays and the potential for a fourth bay in expectation of growing patient volumes. In addition to a sizable processing and storage area, the staff now have their own break room. "Compared to the other space, this is a penthouse suite", were the appreciative words from one of our staff. The staff and the patients deserve this beautiful new space that has been eagerly anticipated for a long time.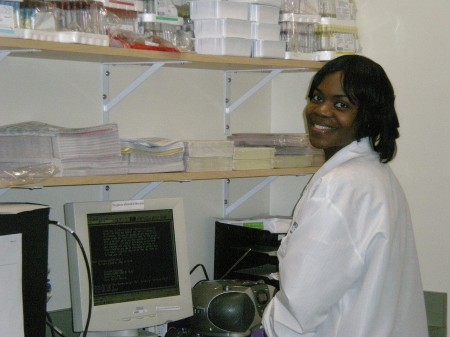 Lakia Butler, LTII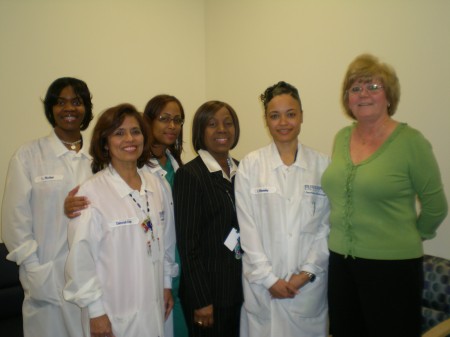 Lakia Butler , Debbie Day (Lead LT), Maria Ebanks, Xiomara Johnson, Latosha Beasley, and Joan O'Connor (Supervisor).
BMS is committed to providing health care to all residents of the greater Baltimore area, especially those who face special barriers related to language, culture, education, or insurance status. A large portion of the patient population is Spanish speaking; however, since some of our staff are bi-lingual, this is not a barrier and we are able to communicate efficiently and put the patient at ease.
The Johns Hopkins Medical Laboratory is proud to be a part of that commitment by providing excellent laboratory services to the patients we serve and to our BMS partners.
William Hartlove
Pathology Lab Manager