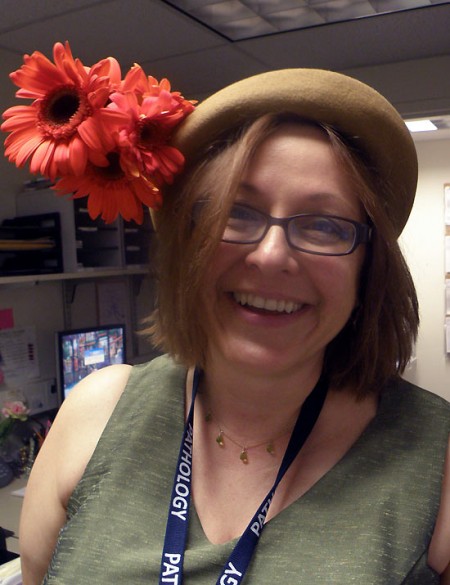 April 29th, 2011 marked the wedding of His Royal Highness Prince William of Wales to Miss Catherine "Kate" Middleton.
Due to their commitment to patient care, many members of Pathology were unable to attend the wedding in person so as part of Lab Week, they organized a tea party celebration of their own.
With the wedding playing in the background, English tea and tea sandwiches were served to members of the HIV Specialty Lab and HPTN Network Laboratory. A prize was awarded to the best dressed wedding guest.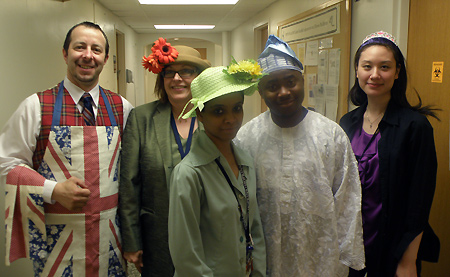 Those in attendance included Paul Richardson, Estelle Piwowar-Manning, Vanessa Cummings, Olatunde Animashaun (clear winner), and Erica Chan.
Paul Richardson
Senior QA/QC Coordinator
HPTN Network Laboratory