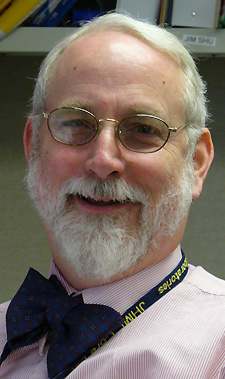 In the last four months I have had the pleasure of traveling twice to Brazil to visit and consult with a variety of laboratories scattered about the country.   They speak Portuguese there and I can say "package insert" ("bula") now.  It almost always gets a laugh when I say it.
Brazil is the largest country in South America and is said to be larger than all the other countries of South America combined.  I have been fortunate enough to visit four of the larger cities:  Rio de Janeiro, Sao Paulo, Porto Alegre, and Belo Horizonte, as well as a few beautiful smaller towns out in the hilly tree- covered countryside.   Depending on the source, Sao Paulo is listed as fourth largest city in the world with 23 million people.  It is a real treat landing at the Sao Paulo domestic airport in the center of the town  — flying in on a misty rainy night looking down on the red and white rivers of car lights flooding between the numerous pockets of tall buildings.   One could almost reach out and touch a skyscraper on the approach.
There are plenty of stories I could tell about the eight flight legs of the last trip, the running to catch your flight, the weather delays, but anybody that visits their distant relatives at Thanksgiving can tell you those.  What really matters to me and makes all the other inconveniences of travel trivial is the excitement of seeing new places and especially meeting new and interesting people engaged in the same business I am.  Every time –they are people who care about others and their profession.  They are intelligent and are trying to do the best they can, oftentimes under very difficult situations. Although we live thousands of miles apart, their hopes and desires are very much the same as ours. They are dedicated to making a positive difference in the lives of others.  It is good for the soul to see that.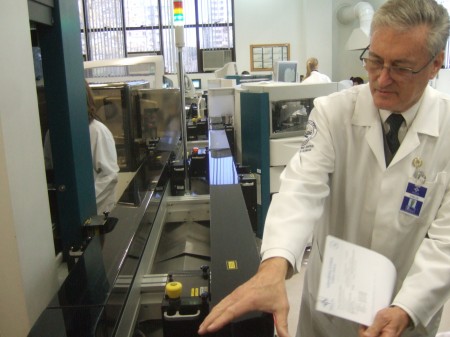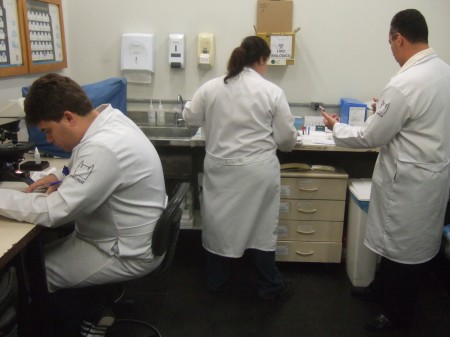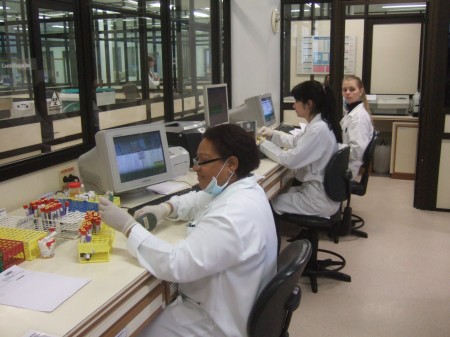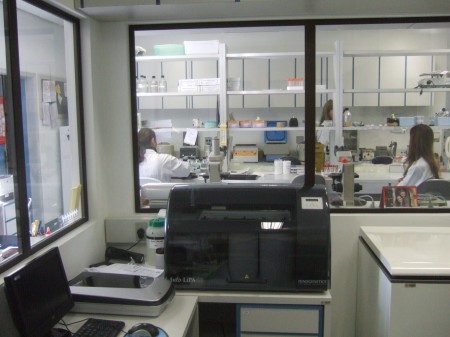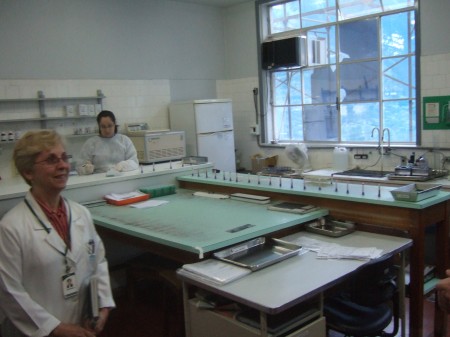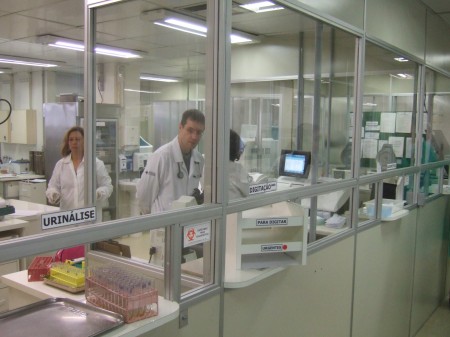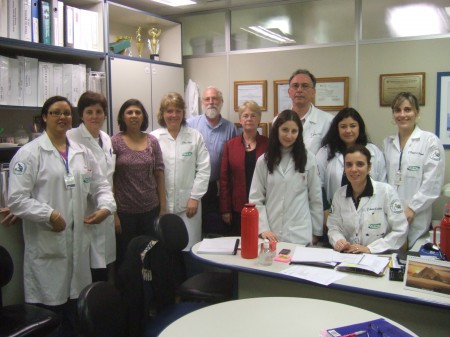 Kurt L. Michael, M.Ed., MT(ASCP)
SMILE Project Manager
Patient Safety Monitoring in
International Laboratories (SMILE)
Johns Hopkins University