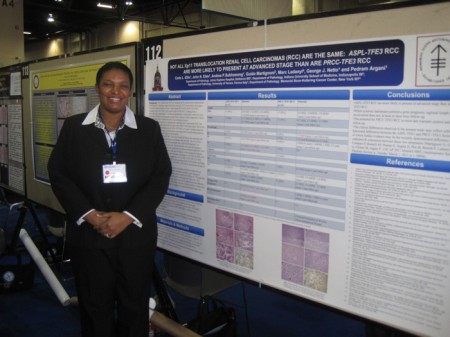 Dr. Carla Ellis at USCAP

The United States and Canadian Academy of Pathology (USCAP) held their 100th Annual Meeting in warm and sunny San Antonio, Texas, from February 26th to March 4th. Johns Hopkins Pathology once again was in the Top 4 of all 450 or so worldwide medical centers in the number of scientific abstracts accepted for presentation at the USCAP. Over 20 platform and poster presentations were made by our residents and fellows on a diverse range of pathology topics. Of particular note, second-year resident Dr. Chad McCall deftly handled a question posed by Dr. Juan Rosai on Dr. McCall's work describing serotonin expression in pancreatic neuroendocrine tumors. Also, Drs. Christopher Heaphy and Andrea Subhawong were awarded the Stowell-Orbison Award for their poster presentation of "lternative lengthening of telomeres in human carcinoma subtypes" done under the guidance of Dr. Alan Meeker. Dr. Carla Ellis was awarded the 2011 Excellence in Urologic Pathology Award for her poster seen above.
With so many department faculty attending the meeting, it was amazing that anyone was left to cover the clinical services. Faculty were heavily involved in moderating sessions, giving platform presentations, and presenting their research.
Mabel Smith and Dr. Michael Torbenson manned the Hopkins' booth at the Fellowship Fair on Sunday night, and our annual alumni reception was held on Monday evening at the Marriott Riverwalk Hotel, Over 100 current and former Hopkins trainees and faculty were in attendance. Dr. Ralph Hruban addressed the audience on behalf of Dr. Brooks Jackson who was not in attendance. Dr. Hruban spoke of the many superlatives and growth of the Department over the past year. There was a moment of silence to recognize the passing of Drs. Grover Hutchins and Francis Kuhajda in the past year. Dr. Hruban also announced that Mabel Smith was hard at work on a special alumni reception to coincide with the 102nd meeting to be held in Baltimore. Mark your 2013 calendars now!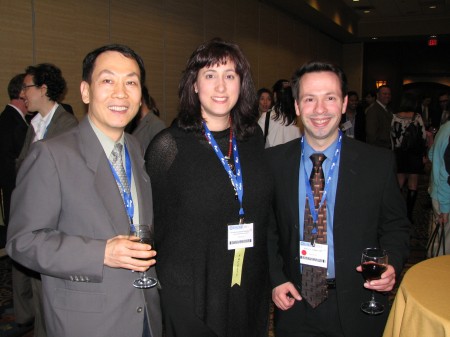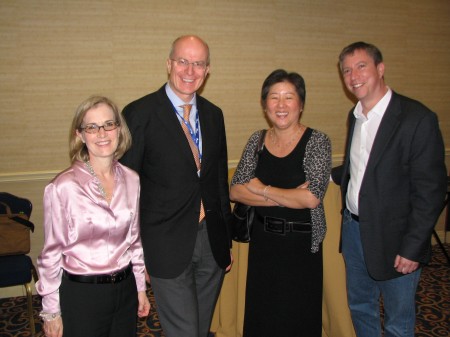 Marc Halushka M.D., Ph.D.
Assistant Professor of Pathology