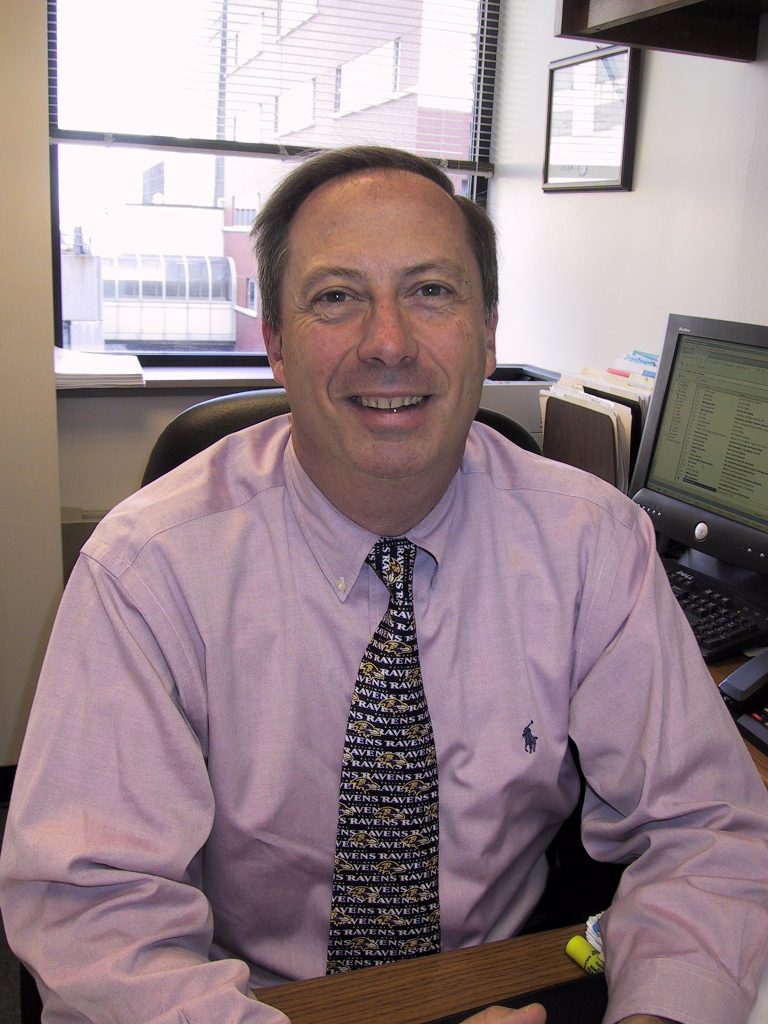 We write to share that after 42 years of dedicated service to Johns Hopkins, Allen Valentine will retire from his position as senior administrator for the Department of Pathology as of July 1, 2023.
Al came to Johns Hopkins with his wife, Joan, in 1980, after beginning his laboratory career as a medical technologist in Pennsylvania. Joan, also a medical technologist, worked in the microbiology lab at The Johns Hopkins Hospital until her death in 2005. Over the next two decades, Al took on positions of increasing responsibility in the Johns Hopkins Hospital core laboratory, including quality assurance specialist, supervisor and manager. In the late 1990s, he became assistant administrator for pathology, and in 2007 was promoted to administrator. He was named senior administrator in 2020.
Throughout his tenure, Al advanced the role of the clinical pathology laboratories and their partnership with departments across the institution. He played a major role in the continued advancement of our testing capabilities, and was instrumental in bringing College of American Pathologists accreditation to Johns Hopkins.
Al was also a leader in our effort to integrate laboratory operations across the health system and to maximize our test offerings as new hospitals and locations became part of the Johns Hopkins Health System. This work included leading teams through health records system technology conversions and the harmonization of equipment and vendor contracts across the health system labs, helping to standardize patient care.
Perhaps one of Al's greatest legacies is the investment he made in our people. Al was the mastermind behind a unique educational program that would meet the needs of our extraordinary pathology staff members. Our first annual pathology symposium took place in September 2013. Today, it attracts about 650 attendees and offers up to 40 educational sessions. Last fall, to mark its 10th anniversary, it was renamed the Allen Valentine Pathology Education Symposium in Al's honor.
Last year, Al was also honored with The Johns Hopkins Hospital's Ronald R. Peterson Achievement Award. The award recognized his exceptional dedication, outstanding career contributions, unwavering integrity and enduring mentorship.
During snowstorms and emergency situations, Al was known for rounding in the various laboratories to personally check on his staff. And during the past three years, Al's exemplary leadership was on full display as he led a dedicated team of pathology managers and staff members through the many challenges brought on by the COVID-19 pandemic. It is particularly notable that laboratory staff members resulted more than 1.75 million tests for the SARS-CoV-2 virus using multiple platforms and test types. Their careful, steady work helped guide the treatment and care of so many patients and families — saving countless lives.
But Al's impact extends far beyond Johns Hopkins. He has served on the advisory boards of regional universities, working to advance the learning and diversity of their laboratory science programs. And he has served on numerous panels and as a speaker at national laboratory leadership conferences, sharing both his expertise and the expertise of our pathology colleagues with a broad audience.
In addition to Al's many work-related achievements, he is proud of his four children, all of whom hold advanced degrees and are successfully building their careers and lives. Al plans to spend his retirement enjoying visits with his children, travel, long bike rides and time spent at his cabin in the woods of Pennsylvania.
Al has been an incredible leader. We will miss his thoughtfulness and inventiveness, his compassion and kindness, his expertise and sense of humor.
Please join us in wishing Al all the best in his retirement.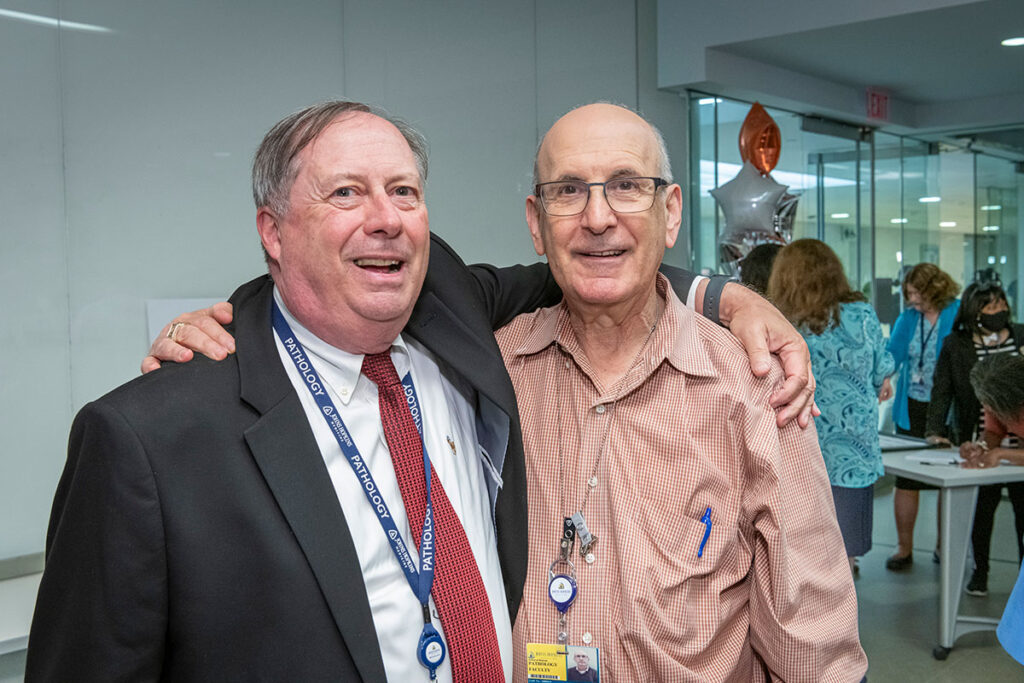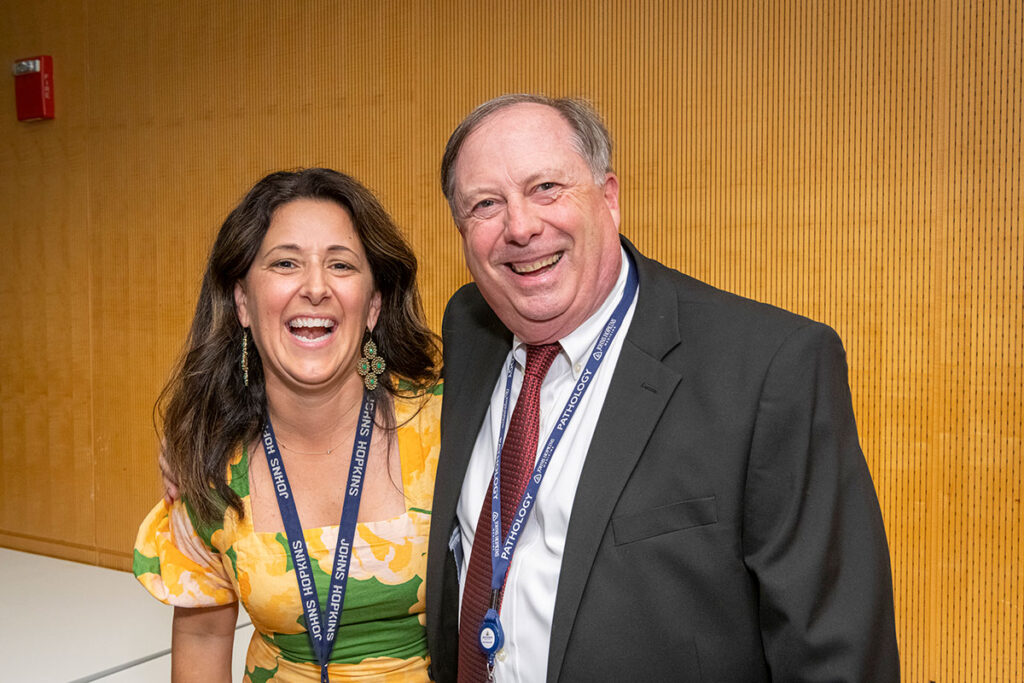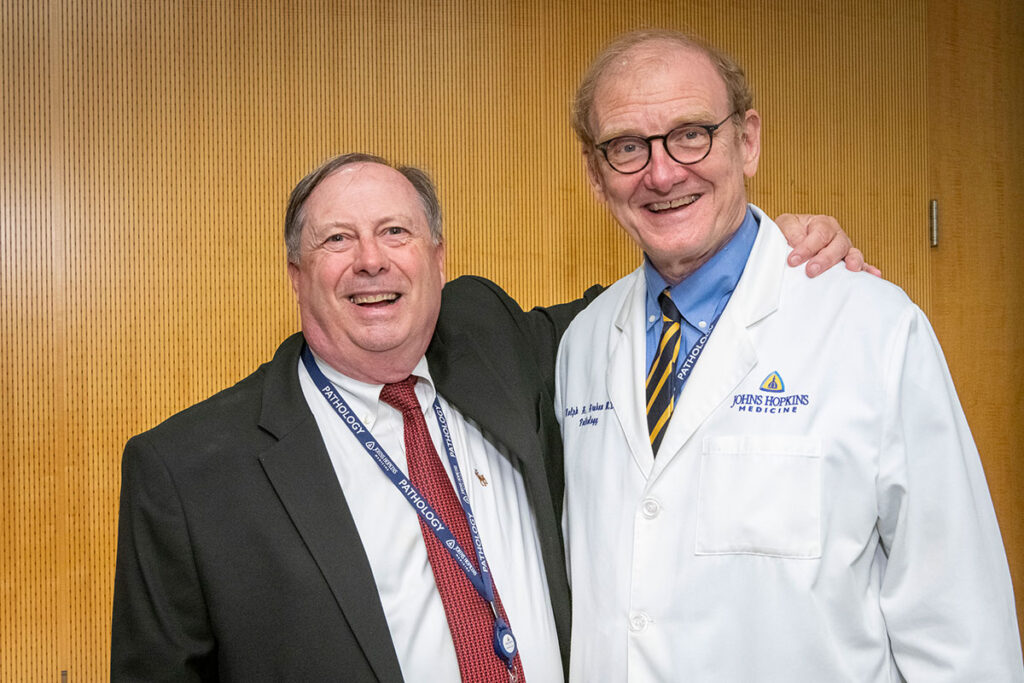 Ralph Hruban, M.D.
Baxley Professor and Director of the Department of Pathology
Johns Hopkins Medicine
 
April M. Taylor, F.A.C.H.E.
Chief Operating Officer and Vice President, Quality Improvement
The Johns Hopkins Hospital