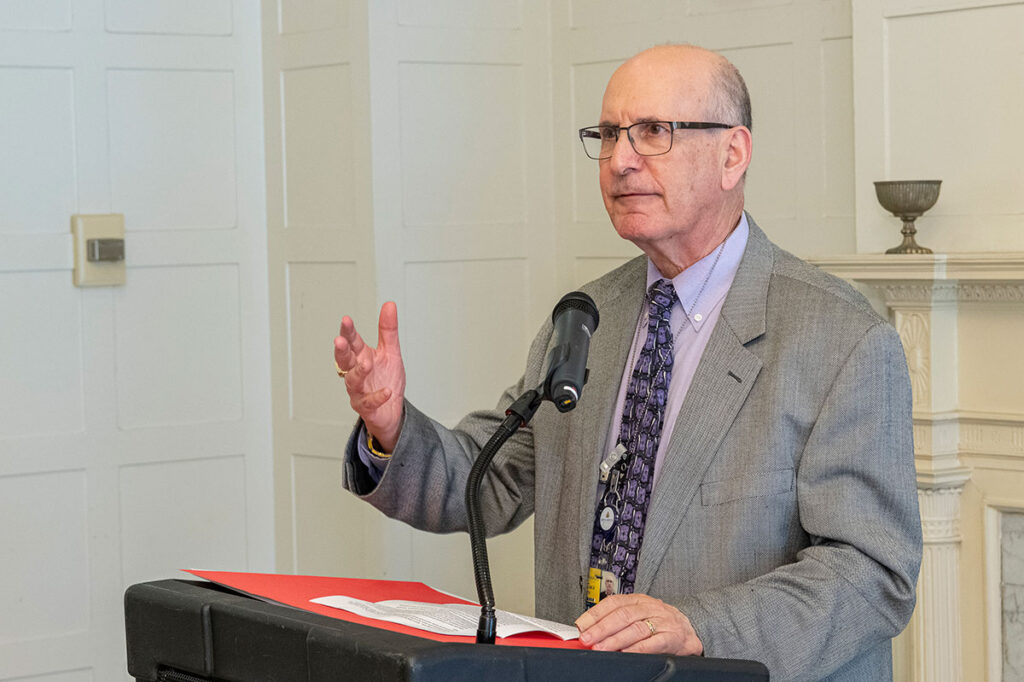 The department and school of medicine celebrated Dr. Michael ("Mike") Borowitz on the the occasion of his retirement!
Dr. Borowitz received his undergraduate degree from the Massachusetts Institute of Technology and earned his medical and doctoral degrees from Duke University in 1977. He completed his residency in anatomic and clinical pathology at the Duke University Medical Center and served as Chief Resident from 1980 to 1981. He then joined the faculty in pathology at the Duke University School of Medicine and became an associate professor before he was recruited to the Johns Hopkins faculty in 1993.
For more than 30 years, Dr. Borowitz has served many roles within the Department of Pathology, such as Director of the Division of Hematopathology, Deputy Director for Education, Deputy Director for Clinical Affairs, and, most recently, as Executive Deputy Director of the department. He also served as the CLIA director for Johns Hopkins Hospital for the past 9 years.
As one of the leaders in applying immunologic techniques to diagnose and classify leukemia and lymphoma, Dr. Borowitz has published more than 300 articles and book chapters, many documenting the importance of ancillary studies in accurate diagnosis, with a particular interest in flow cytometry. For the past 25 years, he has applied flow cytometry to study minimal residual disease in acute lymphoblastic leukemia and has authored several consensus publications on the classification of leukemia. He has served as a reference laboratory director for four generations of Children's Oncology Group clinical trials of acute lymphoblastic leukemia. Dr. Borowitz has been a leader in standardizing the practice of flow cytometry and worked to develop guidelines for good laboratory practice. His work in flow cytometry was recognized with the Wallace Coulter Award from the International Society of Clinical Cytometry in 2005.
A dedicated medical educator, Dr. Borowitz was the founding director of the hematopathology fellowship program, a role he held for more than 25 years. He has mentored nearly 50 fellows and trained countless residents and medical students. He has been recognized three times with the Johns Hopkins Pathology Residents Teaching Award and the Johns Hopkins Professors Award for Excellence in Basic and Clinical Education. Dr. Borowitz was instrumental in designing the current Johns Hopkins curriculum for undergraduate medical education, served as co-director of the Genes to Society course, and served on the Managing Board for the Institute for Excellence in Education at Johns Hopkins. In 2022, Dr. Borowitz received the Michele Raible Award for Undergraduate Medical Education from the Association of Pathology Chairs.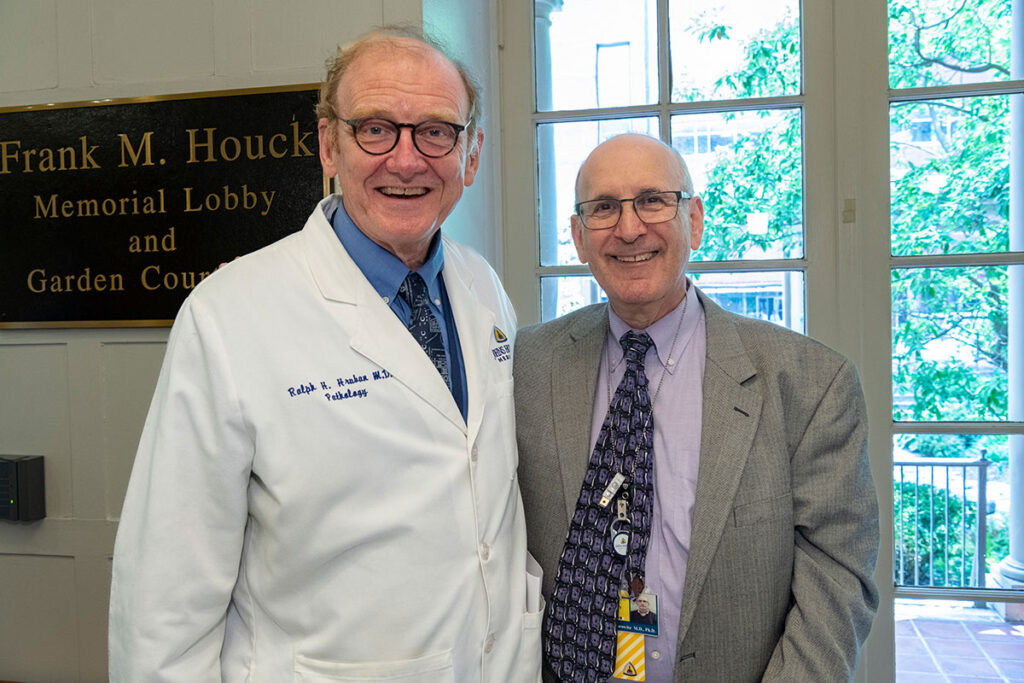 Ralph Hruban, M.D.
Baxley Professor and Director of the Department of Pathology
Johns Hopkins Medicine