To ensure that the Johns Hopkins Pathology Archives Office could continue to offer its valued services to our customers, it became necessary for us to relocate from 2024 East Monument Street, Suite B-300 to our new premises, 8875 Kelso Drive, Baltimore, Maryland (in Rosedale) as of Monday, September 26, 2011. Our telephone number has changed to 410-780-8770, and our new fax number is 410-780-8775. We have six staff members at this location available Monday through Friday from 7:00 a.m. – 3:30 p.m. If you decide to come and visit, look for the sign at the front entrance that reads "Johns Hopkins Medical Labs." Yes, that's us!
It was a huge job to prepare for the move and we are slowly but surely getting things set up, organized and in place! I know we burned a lot of calories packing, unpacking and moving around. Take a look at our site during the first week: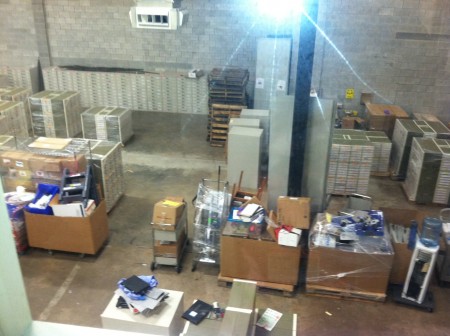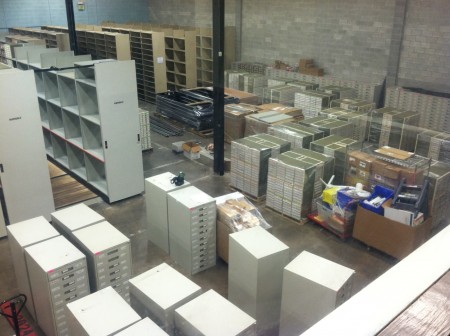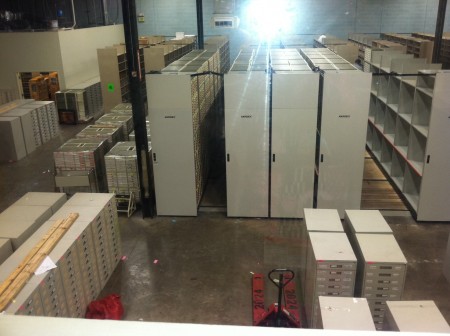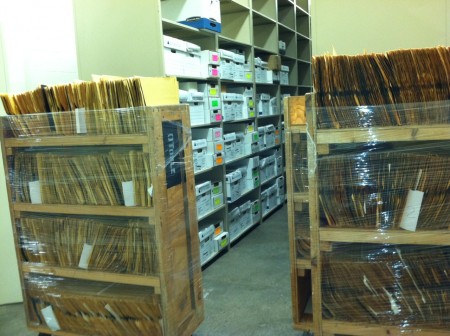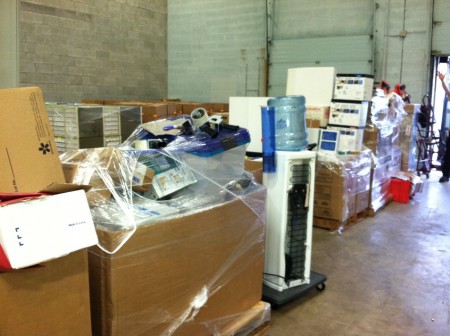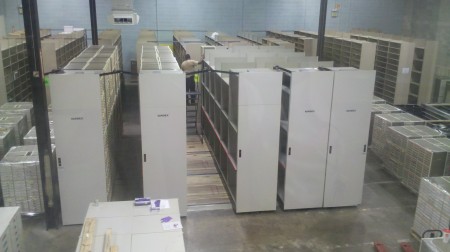 Just three days after we moved in!
You will have to agree that the move seemed like a daunting task to myself and my coworkers, Taneesha, Kimberley, Tavon, Kiera, Nadia, and Tanea! But the Kelso location includes a spacious warehouse which offers plenty of office space, a break room/meeting room area, and a kitchen in our two-level building. This provides the staff with a more pleasant working atmosphere. There is also free parking at this location, besides being close to the Golden Ring Mall. In addition, we have a new transportation service, Medifleet, that transports materials such as slides and blocks from Kelso Drive to the main Hospital daily.
This move couldn't have taken place without the expertise and support of two vendors, Paul F. Federline & Sons and F.A. O'Toole Office Systems, in addition to our inside support systems – our coworkers from Pathology Data Systems (PDS) and Pathology LAN.
On behalf of the Archival staff, I would like to thank our vendors and everyone who helped to make this move successful – we truly appreciate your support. Come and see us!
Anita J. Hopkins
Pathology Lab Support Service Supervisor
Archives Office