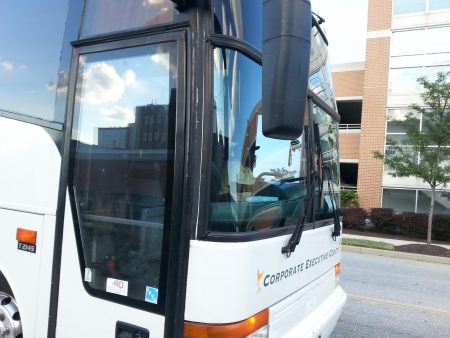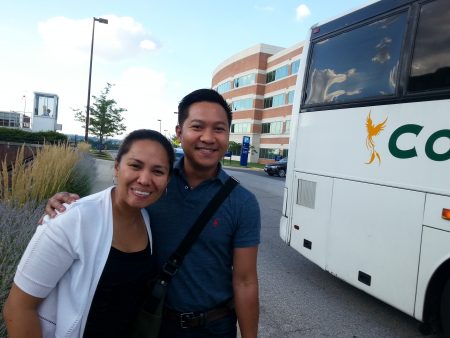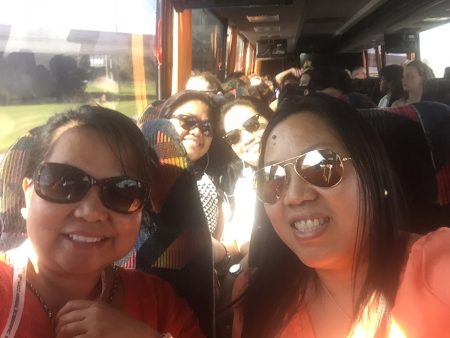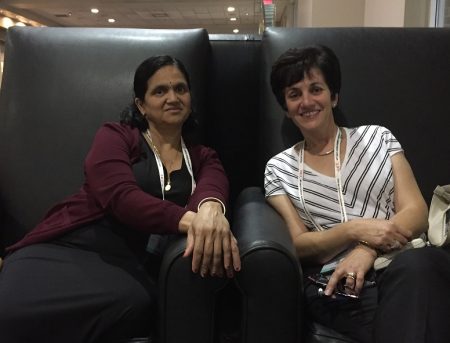 Pathology employees from Johns Hopkins Hospital, Bayview, Howard County General, Sibley Memorial and Suburban Hospitals, Point-of-Care and SMILE Divisions swiftly signed up for our first-ever bus trip to the AACC Expo in Philadelphia after the trip was announced in the spring.
Bright and early on Wednesday morning, August 3, the first group of the 54 passengers boarded the coach bus at the Columbia Park & Ride Lot, followed by second pick-up at Bayview, and then the White Marsh Park & Ride Lot.   As planned, the bus arrived at approximately 9:30 a.m. at the Philadelphia Convention Center and left at 4:00 p.m. to drop off the passengers off at one of three stops.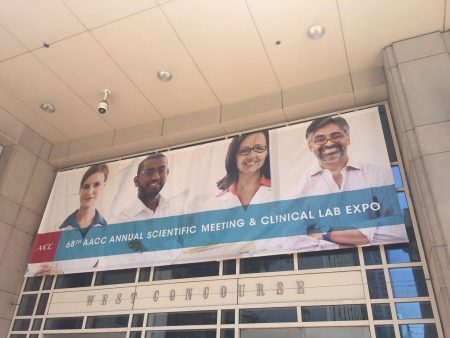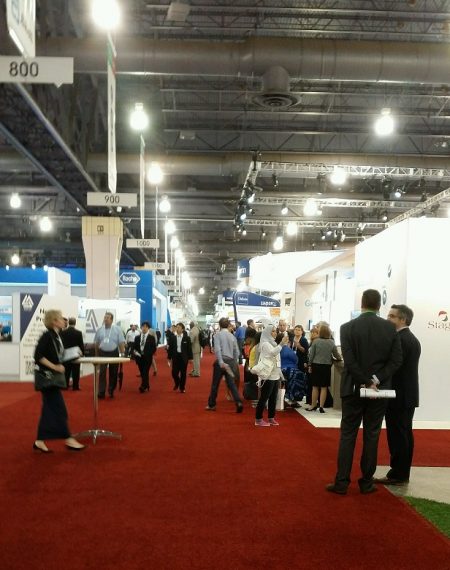 The overwhelming majority of employees had never attended the AACC Expo before. By all accounts, it was a very memorable and fun-filled learning experience.    An Expo highlight for several Suburban employees was the opportunity to meet Dr. James Westgard who was very instrumental in the Westgard Rule used in statistics and laboratory QC/QA.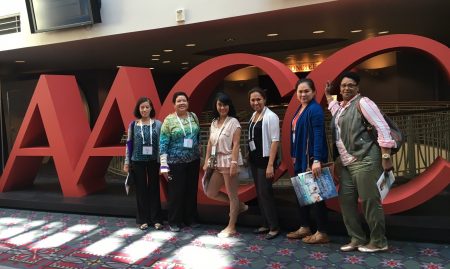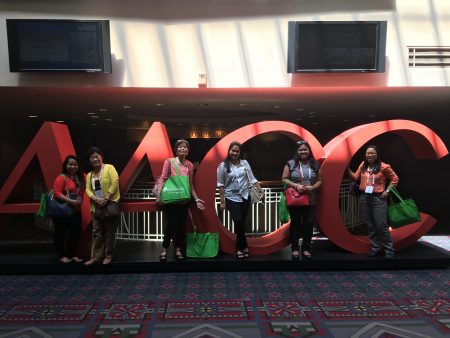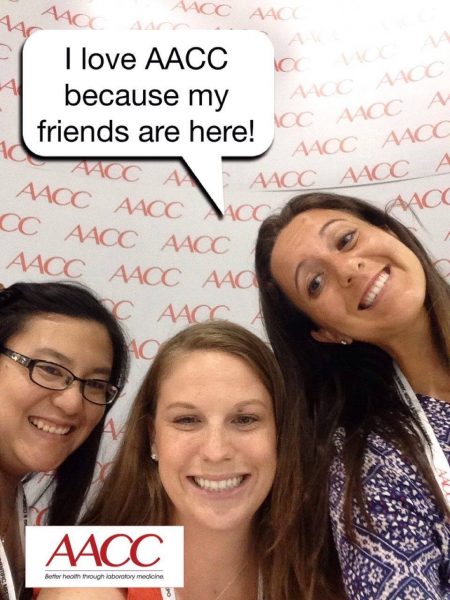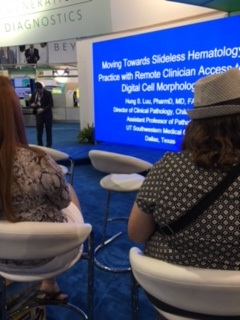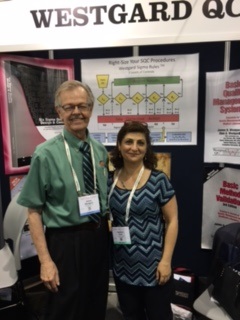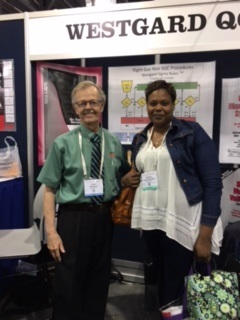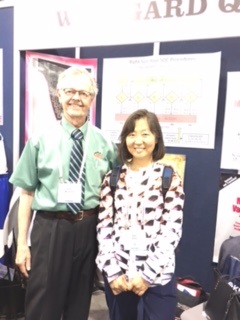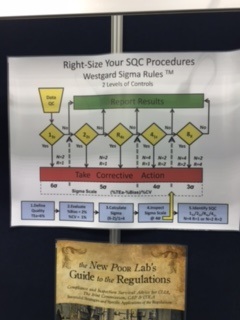 Special thanks to bus captain, Kitty Selitto of Howard County General who helped ensure that everything went smoothly.
The AACC National Meeting will be held in Philadelphia in 2019 and Pathology will again sponsor a bus trip for our employees!
Renata Karlos
Staff Assistant
Department of Pathology
Johns Hopkins Hospital