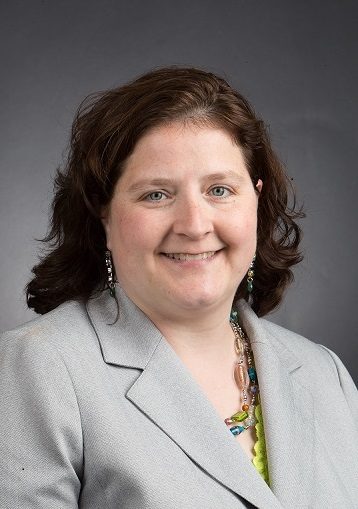 Congratulations to Jeanne Mumford who was named manager of the Point-of-Care Testing (POCT) Office this past spring. Jeanne is well-known for her positive "can-do" attitude and creativity.   In her new role, Jeanne has responsibility for the point-of-care testing at the Johns Hopkins Hospital, the Johns Hopkins Bayview Medical Center, Howard County General Hospital, Suburban Hospital and Sibley Memorial Hospital, as well as all Johns Hopkins University ambulatory sites.
Jeanne's main goals are to standardize policies and procedures, workflow, devices and test kits, and to harmonize the IT platform for POCT middleware.   Her future strategies include quarterly meetings for all point-of-care coordinators at JHM, and to host and participate in local chapters of POC coordinators' meetings and events, including the AACC's local POCT Capital Chapter.
Jeanne admits her main challenges are the differences in POCT operations.  Each Hospital has a unique oversight POCT structure, working with varying levels of nursing and leadership teams' involvement.  Whereas at the Johns Hopkins Hospital, all POCT decisions are made through the Department of Pathology. To effectively overcome this challenge, she is working on strategies to improve interdisciplinary communication.
A graduate of Salisbury University with a B.S. degree in medical technology, Jeanne worked for the University of Maryland Hospital and Sinai Hospital in the blood bank and in the immunology lab prior to coming to Johns Hopkins in 2010.
In her spare time, Jeanne loves to garden and spend time with her family in "all things outdoors"–including fishing, hunting, camping, and paintball games.
Renata Karlos
Staff Assistant
Department of Pathology
Johns Hopkins Hospital