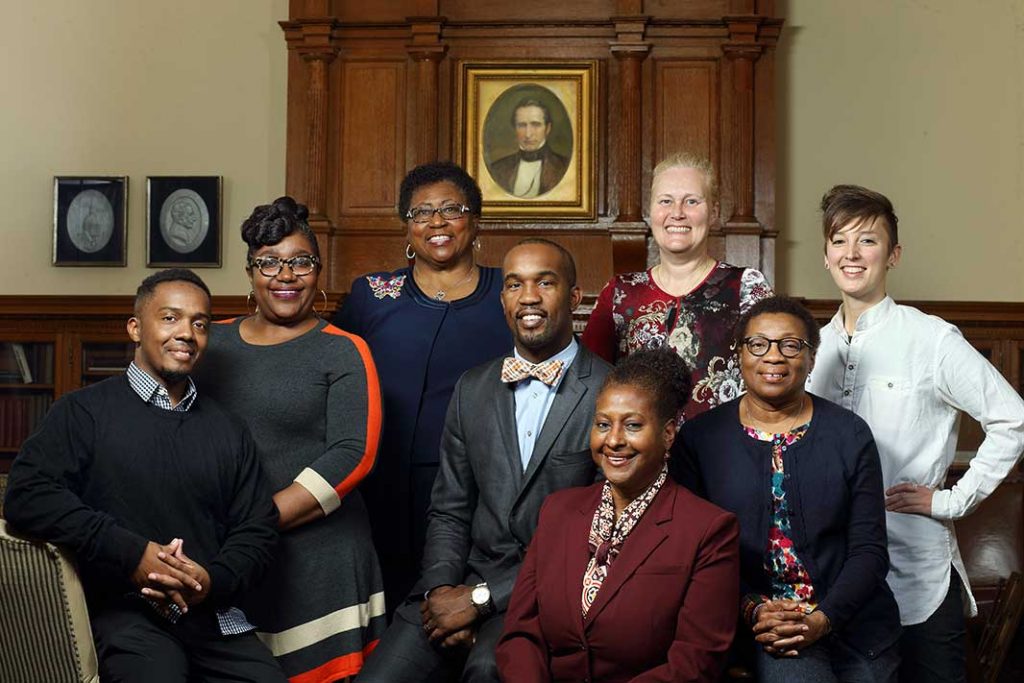 Congratulations to Carrie Holdren-Serrell of the Microbiology Lab!   Carrie was chosen as a recipient of the 2017 Martin Luther King Community Service Award.   This award is presented to employees of Johns Hopkins Medicine in honor and recognition of their significant community service.
Carrie is a force when it comes to community service through the Pathology Department, but also in her personal life, with over fifteen years of service for homeless outreach.  For thirteen years she has been a first- and second-grade teacher through the Pioneer Club where she helps students with Bible study, Scripture memory, and life skill development with an emphasis on relational discipleship and outreach.  For three years she has been a volunteer for Hannah's Hope, an organization that concentrates on fighting human trafficking locally and globally while raising awareness, educating at risk populations and offering support to those affected.  For the last seven years Carrie has also volunteered at Alpha's Glory Pregnancy Resource Center assisting with the Mentoring Moms program and the  Mentoring Dads program. These programs provide support for expectant parents while also allowing them to earn baby supplies and necessities.
And if that wasn't enough, Carrie has made it her mission to use all outlets provided to her to help those less fortunate.  She has been the driving force on three charity programs run through the Pathology Department. The first was the 2017 Lab Week Food Drive where 1,351.1 pounds of food were collected, enough to provide over 900 meals. The second was a fundraiser to help supply City Spring Elementary School with the essentials for their classrooms to enable a more productive learning environment. The Pathology staff donated 1,059 items and $260.00 in cash!  The most recent event was the Micro Stocking Stuffer where we donated 160 gifts and toys to children in need!
And if you think Carrie must have no time left in her day, you are wrong! She is also a loving wife, a devoted mother of two children and a friend to everyone she interacts with.  Her kindness and nurturing heart radiate through her smile and constant positive attitude.