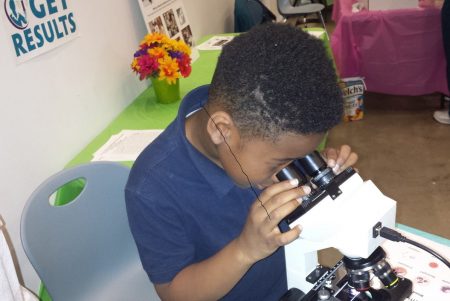 The large auditorium of Henderson-Hopkins Elementary School was full of happy and energetic schoolchildren, grades 1-4, on a sunny and warm April day.   Teeming with enthusiasm and wonder, the children learned about science careers at Johns Hopkins at their very first "career day."  At the Pathology table it was hands-on learning …. from the blood smear on the microscope to pipetting techniques to the sheep's blood plates and examples of bacteria-laden plates.  Also displayed were colorful phlebotomy tubes and bandages, fake blood bags made with red food coloring, and handouts of lab-related coloring pages, mazes, word searches, etc.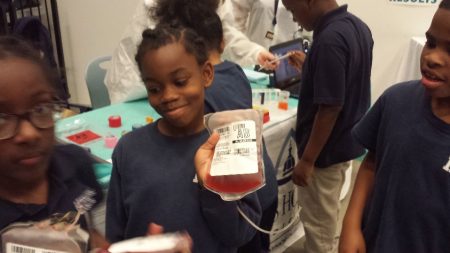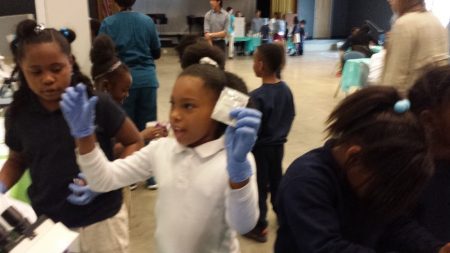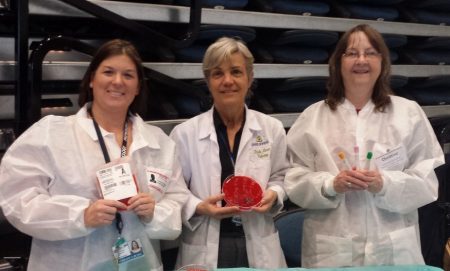 Pathology educational coordinators Lorraine Blagg, Paula Mister, and Christine Hostetter creatively arranged the table to give the children their first exposure to medical laboratory science.  It was a new learning experience for the children who were both delighted and surprised to learn about blood banking, microbiology, chemistry, hematology and phlebotomy.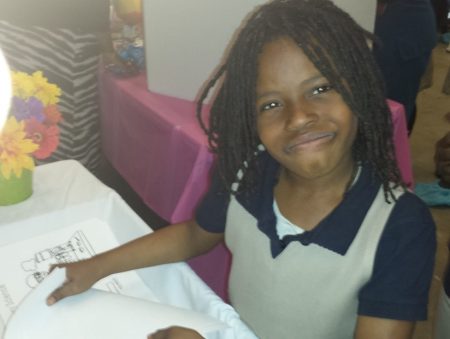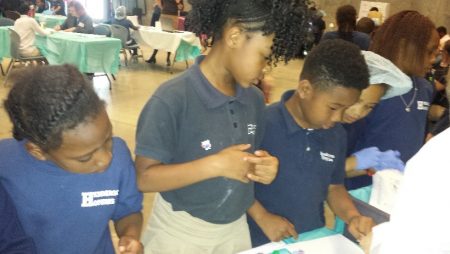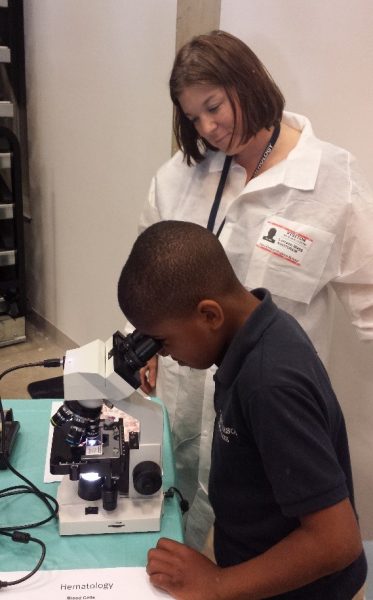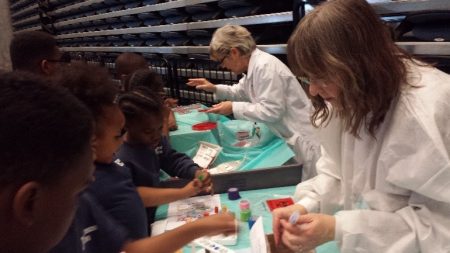 Mosat Berry, the school's social worker and the liaison with the Hopkins community, told me,
We are very, very grateful to all of our volunteers who came today to bring to life to some of the many careers that these children never had the opportunity to think about before.
Under the direction of Mone't Horton and Lorraine Wilson of the Johns Hopkins Office of Strategic Workforce Planning and Development, this inaugural career fair touched the lives of over 200 students in the community, and Pathology again made a significant contribution.  Other departments represented were Adult Respiratory Care, Medicine, Epic, and Environmental Engineering.  The next fair will expand to include more departments and will be for students in grades 5-8.
Renata Karlos
Staff Assistant and
Member, Continuing Education Committee
Department of Pathology
Johns Hopkins Hospital