On Friday, September 15, 2023, we celebrated the accomplishments of the 2023 SBBT/TM graduating class, Alyssa Cunningham and Carina Friend. We were able to gather in the Weinberg Auditorium with the graduates, their families and friends, program faculty, and pathology staff.
Alyssa came to the Johns Hopkins Hospital in January 2022 and joined the Transfusion Medicine laboratory team. Alyssa graduated with a bachelor's degree in medical laboratory sciences from the University of North Carolina Chapel Hill in 2019 and blood bank experience at Duke University Hospital. Alyssa's SBB project is the "Proposition of MSBOS through Evaluation of Blood Ordering and Transfusion Practices in Patients Undergoing Congenital Diaphragmatic Hernia Repair," which was performed in collaboration with Johns Hopkins All Children's.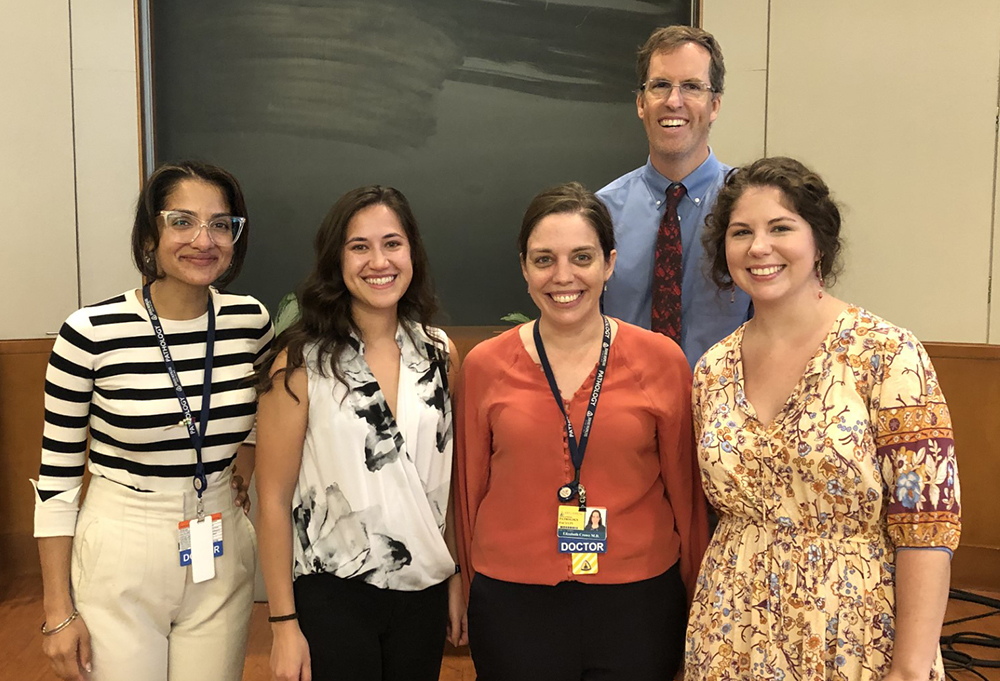 Carina joined the Transfusion Medicine laboratory at the Johns Hopkins Hospital in May 2022. She received her Bachelor's degree from Saint Mary's University in Minnesota in 2018 and her certificate in clinical laboratory science from the May Clinic School of Health Sciences in 2019. She had previously worked at the University of Colorado Health Memorial North in their transfusion service. Carina's SBB project is "Intrauterine Transfusion for Hemolytic Disease of the Fetus Secondary to Maternal Red Blood Cell Alloimmunization versus Fetal Anemia of Nonimmune Etiology," which was performed in collaboration with Johns Hopkins Fetal Therapy and we are pleased for her to have won the 2023 AABB Future Leader Specialist in Blood Bank Scholarship Award.
We are so proud of Alyssa and Carina for their hard work and dedication throughout the program and for supporting the staffing needs of the transfusion medicine laboratory.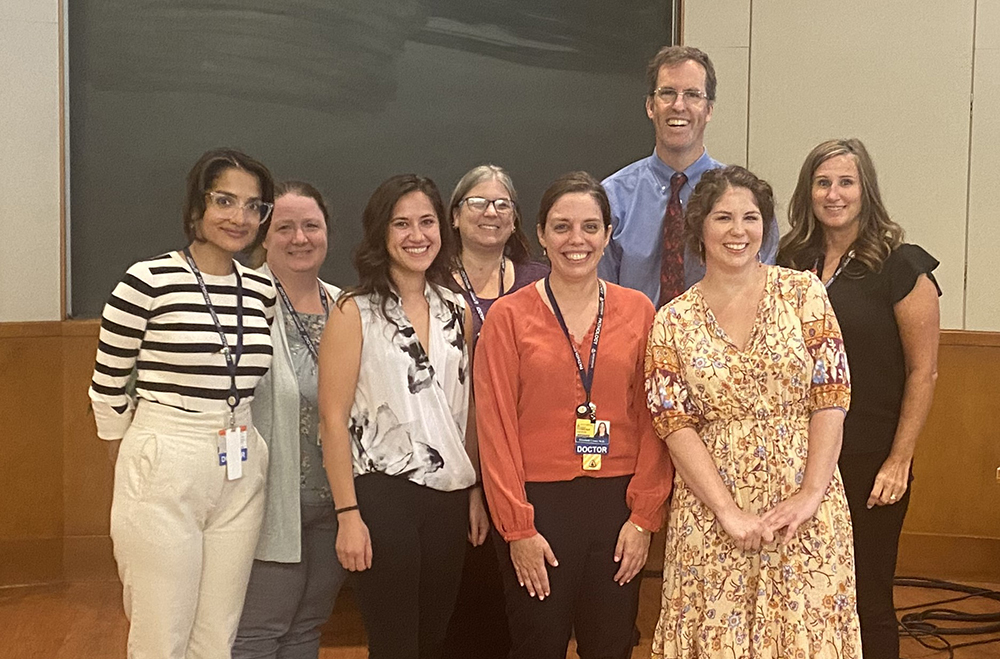 Information regarding the Johns Hopkins Hospital Specialist in Blood Bank Technology/Transfusion Medicine program can be found on our website.
Our newest SBBT/TM class began on September 11, 2023, with three students, Natasha Bachmeyer, Michael Maslowski, and Christine McLaughlin.
Natasha is pursuing her SBB certification to better understand the genetics and complexities of blood group systems by investigating interesting cases. The attention to detail, multi-tasking, and performing complex workups are why Natasha enjoys working in the hospital laboratory. Natasha seeks to advance her career into laboratory leadership as a manager or education coordinator in a hospital blood bank.
Michael is looking forward to completely changing his career trajectory through the opportunity to work in one of the largest hospitals in the country and pursue his passion and love for the blood bank by getting his SBB, as he cannot imagine working in any other field.
Christine aspires to be a specialist in blood bank to advance her knowledge and training in transfusion medicine. Completing the Johns Hopkins Hospital program will prepare her to solve complex blood banking problems, as well as create career advancement opportunities where she hopes to make a contribution as a mentor and educator for future blood bankers.