October 31st is usually a fun date for kids to dress up and get some treats—but not so much if they are patients in the hospital. Annie Woods Beatson and her coordinators at Child Life do a wonderful job recruiting departments to set up a Halloween parade, pumpkin decorating contest, and trick-or-treat tables for inpatient and outpatient children in the Charlotte Bloomberg pediatric wing of the hospital.
Our incredibly generous Pathology Department once again donated lots of candy and numerous items, set up two large tables in the Zayed Great Room, and gave out treats for two hours to a steady stream of pint-sized patients on Wednesday, October 31, 2018. There were over 220 treat bags, and a table full of sticker books, puzzles, craft kits, and small toys to keep the kids busy during their time in the hospital.
Our group had some interesting costumes that captivated the children—see below!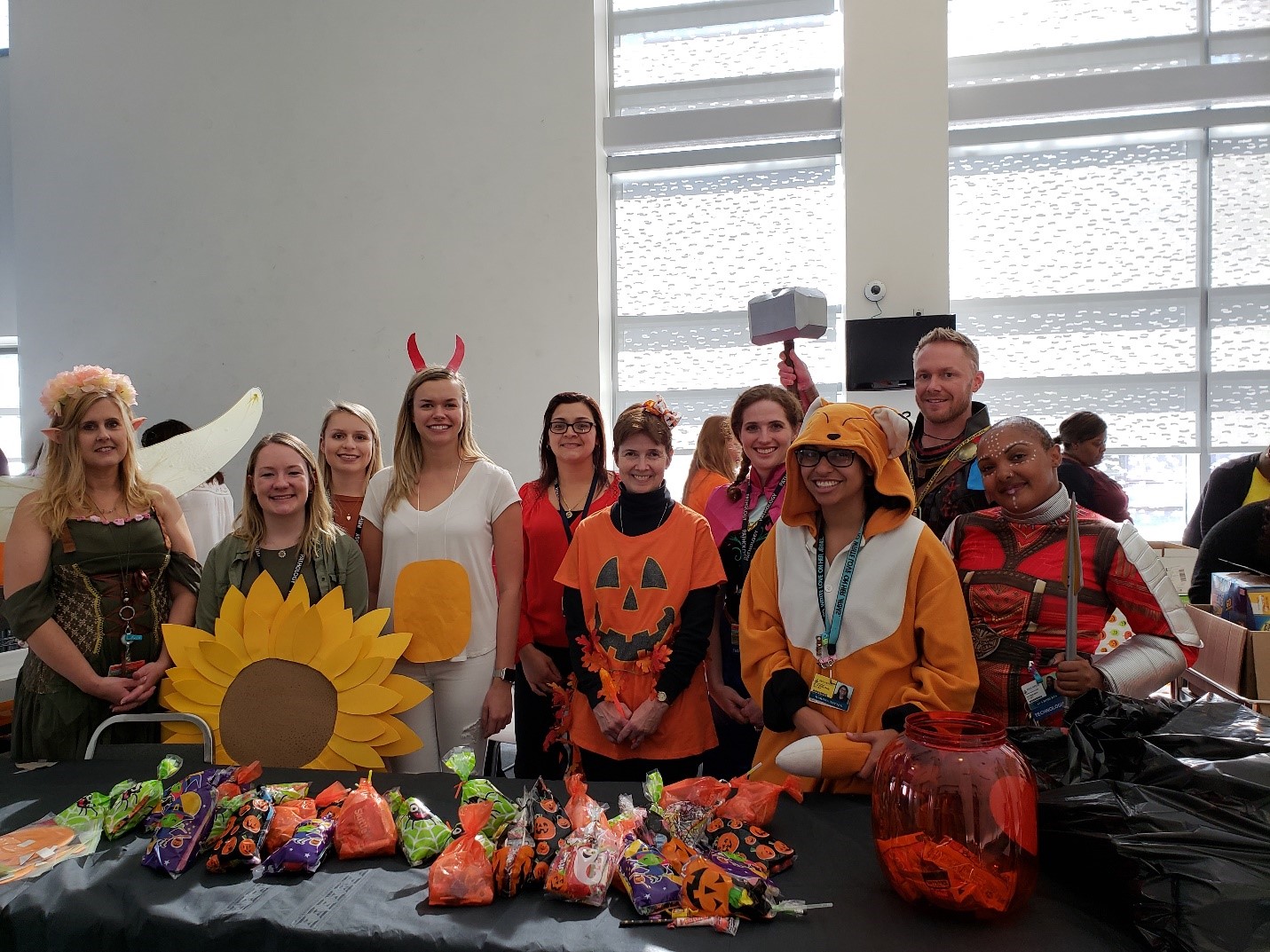 Special thanks to Pathology employees: Barbara Smith, Rachael Bates, Missy Olson, Marissa Totten, Shawna Lewis, Missy Geahr, Brandon Ellis, Jane Liffers, Carrie Holdren-Serrell, Kristi Beers, Malyn Maloney, Jennie Dodd, Melissa Amy, Heather Miller, Ava Roberts, Angie Romesburg, and Sharmila Paudel for setting up and cleaning up, treat bag assembly, and giving the treats on Halloween.
And the biggest thanks of all to our donors in the Pathology Department: we could not have done it without you!
Thank you so much for thinking of the kids!
Paula Mister
Education Coordinator
Clinical Microbiology