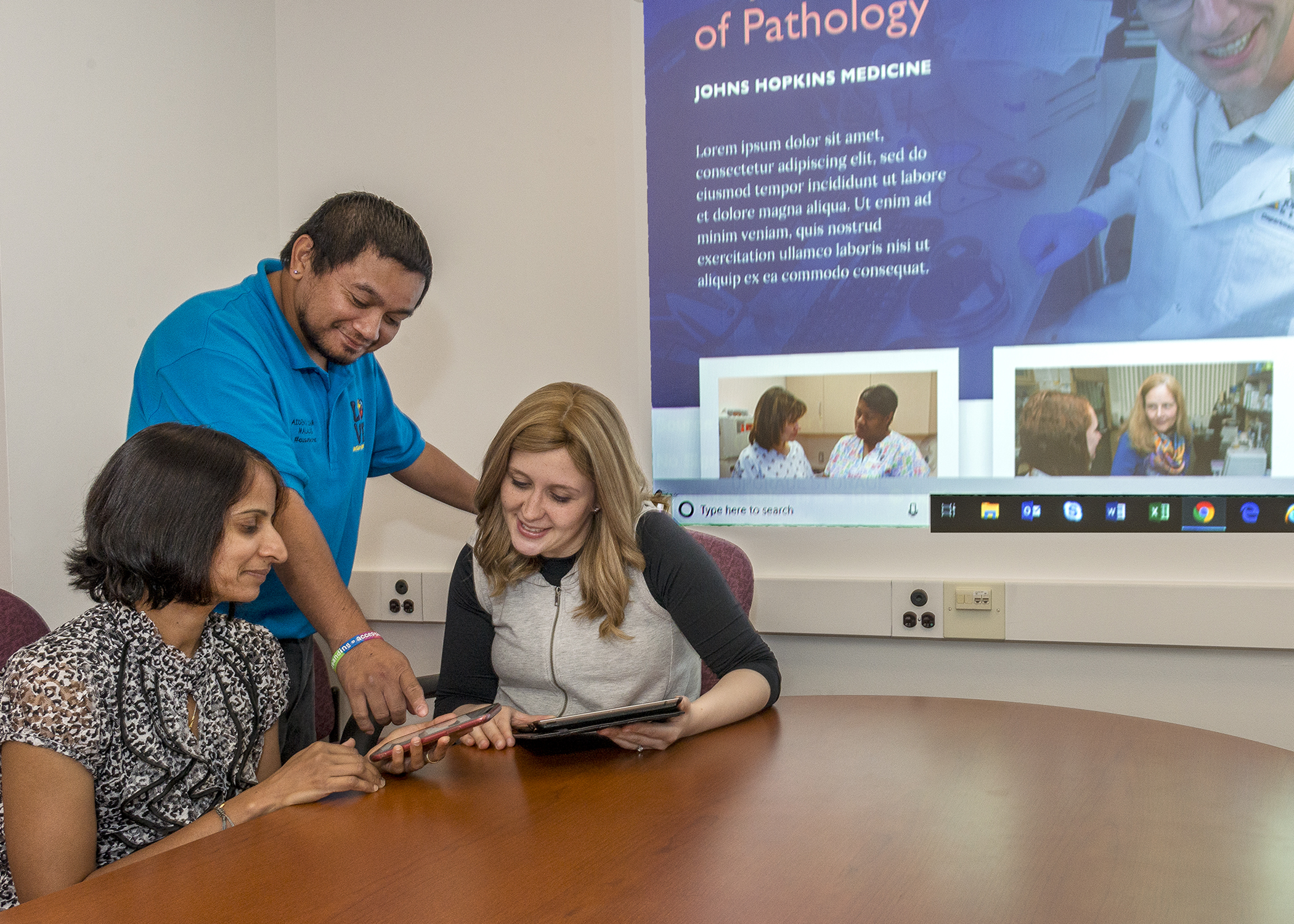 Our department is fortunate to have an in-house web team to meet our web and digital marketing needs!
The members of the team, RJ Malacas, Suman Nagelia and Aidel Weisberg, are experienced software developers who keep up with the ever-changing technology of the web.
RJ, our web specialist, has been in our department for 11 years. He also works part-time as lab technician in the Core Lab on weekends.  RJ is also an advocate of raising autism awareness and acceptance, having two kids on the autism spectrum.  Many in the department know him for his quick responses to web requests!
Suman is an accomplished senior software engineer who has many years of experience in web and system development, database management, and healthcare information technology.  She is always keen to learn new technologies and loves doing analyses.  In her spare time she likes to cook, listen to Bollywood music and dance.
Aidel, senior programmer analyst, is the driver behind our many new web initiatives. Aidel enjoys optimizing business processes and software systems. When not on the lookout for promising web technologies or fielding emails from faculty, you can find Aidel playing with her adorable children and trying very hard to eat healthy.
Our team is in middle of launching a new modern face for all of our Pathology websites, with an editing dashboard in the background. We are also exploring exciting opportunities with new app technologies.
You can contact the Pathology web team at pathwebteam@jhmi.edu with any web-related questions or ideas.
Did You Know?
 There are over 100 websites in the Department of Pathology.
 Our department hosts 16 disease sites to educate patients about their diseases.
 Collectively, our websites get over 200,000 hits each month!