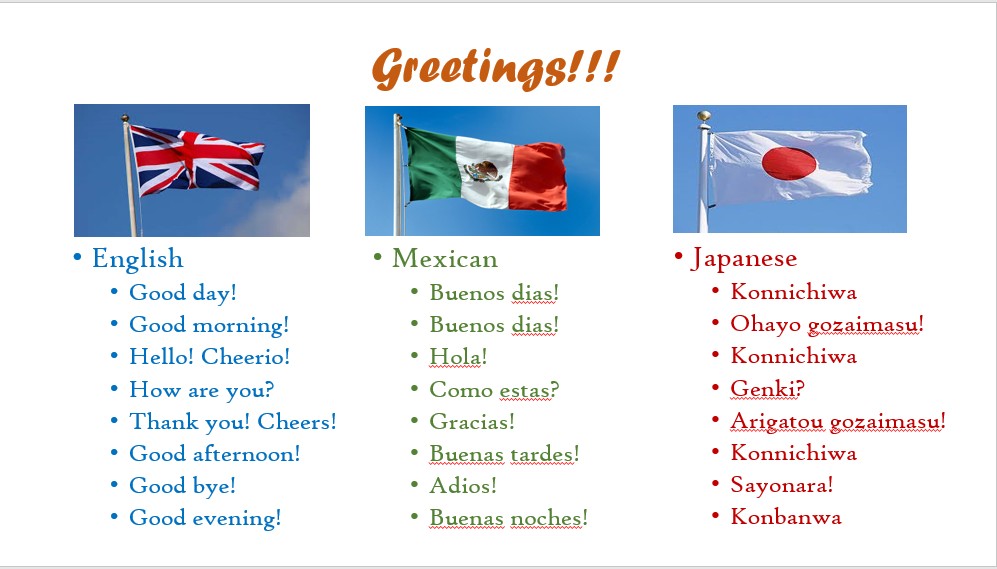 Every year during the month of October, Pathology celebrates Diversity Week by highlighting different countries.   For this year's Diversity Week, our spotlight was on three very different countries from different parts of the world:  the UK, located in Europe; Japan, located in Asia; and Mexico, located in North America, were showcased in all their glory.
Information about the demographics and history of each country, traditional recipes, and word games associated with each country's language were provided to every division within Pathology.  Departments then hosted their own activities to celebrate Diversity Week, with the most popular always the potlucks featuring delicious new dishes.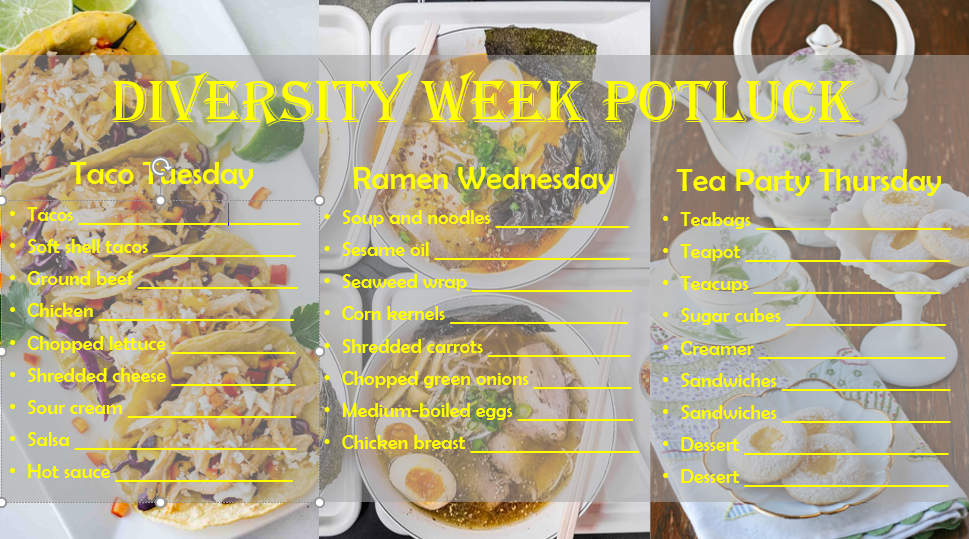 Sandra Thoman organized the Transfusion Medicine events.  They included Taco Tuesday, Ramen Wednesday, and Tea Party Thursday to introduce traditional foods of these countries to fellow staff members.  Those attending the themed lunches were encouraged to bring anything related to the U.K., Japan, and Mexico to add to the decor.  Those who completed the language games of each country throughout the week were entered into a raffle to win a grand prize!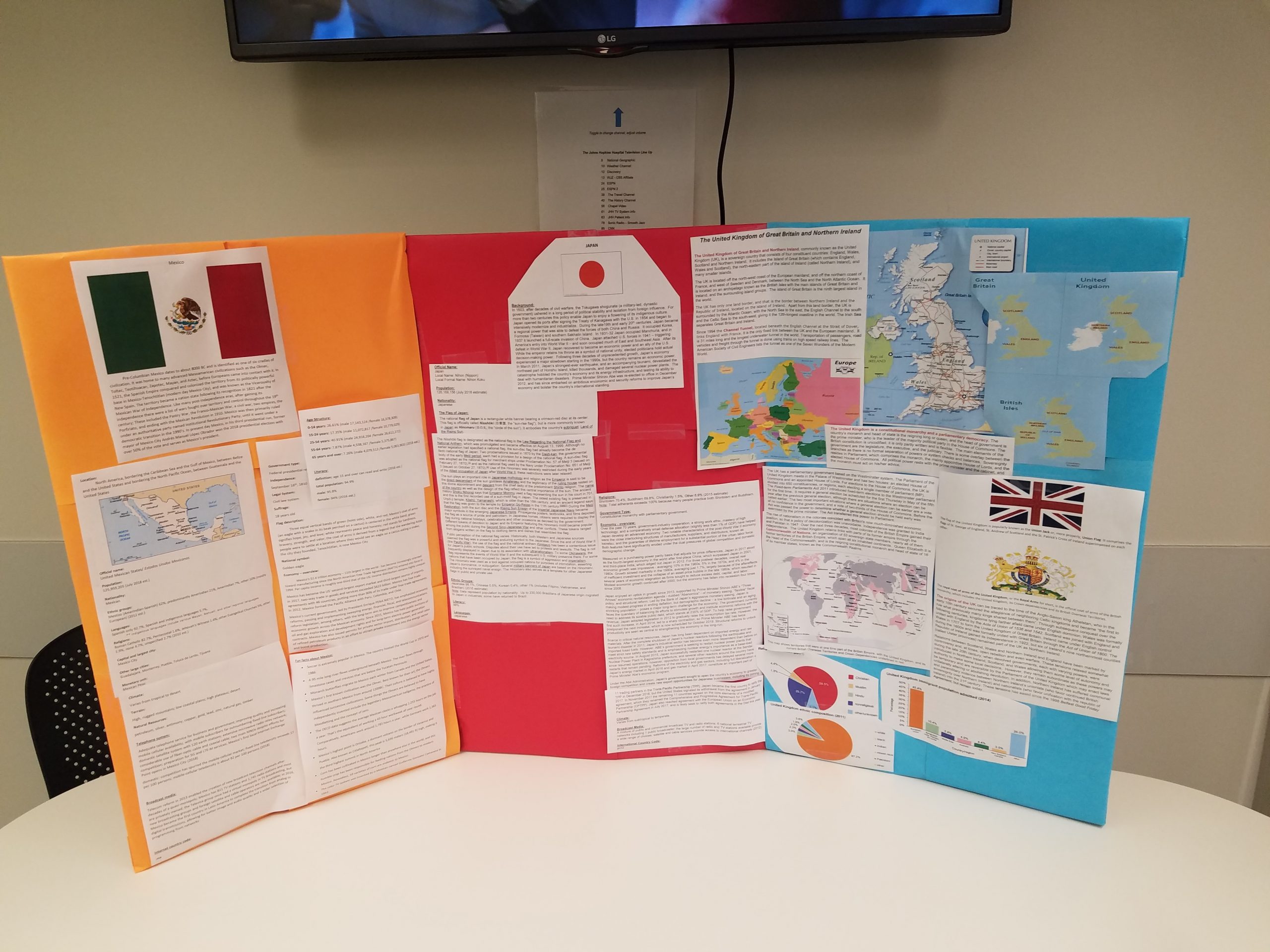 Provided by the Core/Flow Lab in their break room was a large display showcasing the information provided on each country. There were also candies from each available for all to enjoy.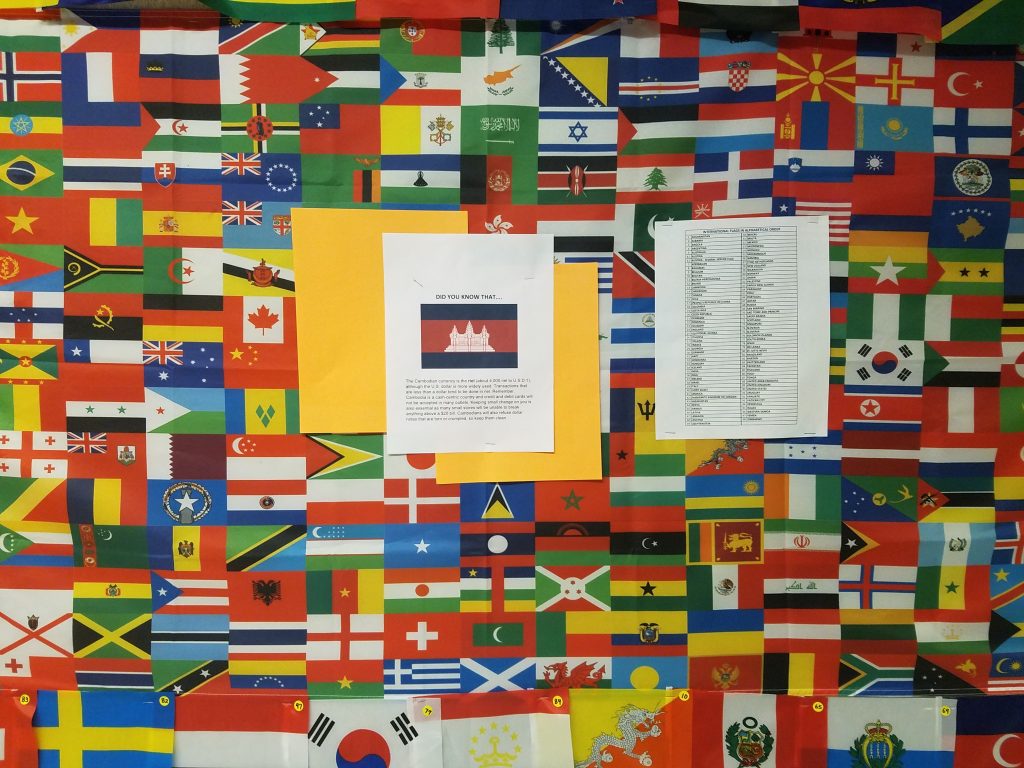 Maria Barata of Pathology created a display in the hallway between Surgical Pathology and Histology.  Flags from each country from around the world can still be viewed there, even after the event, with information from one country highlighted at any given time.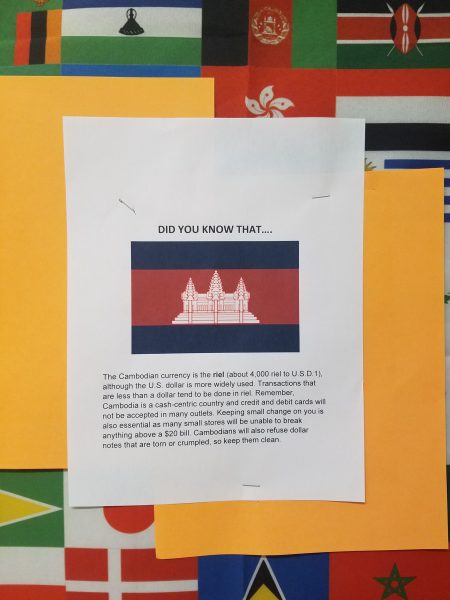 In addition to the country flags, the flags of the 50 states are also viewable.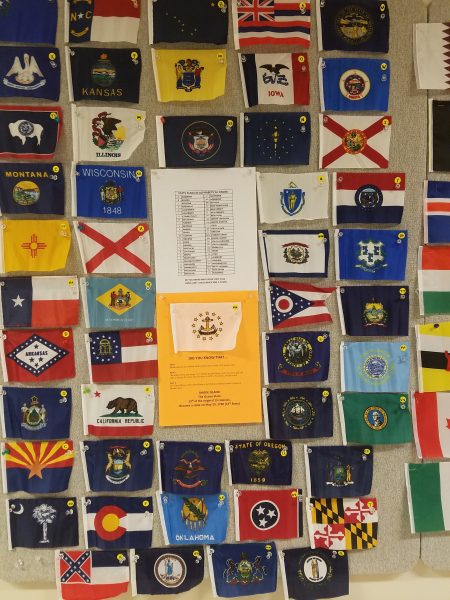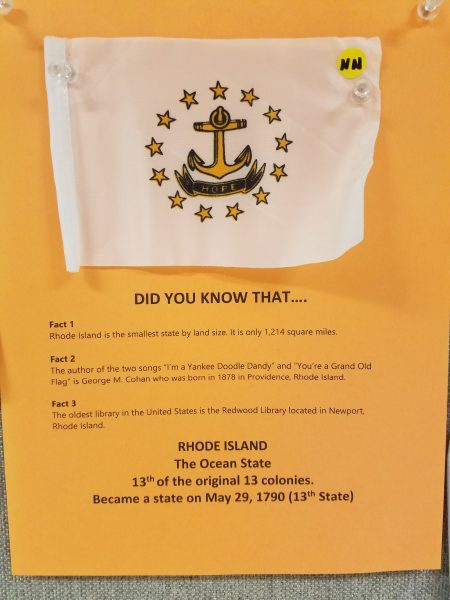 In the Pathology Administrative offices, Susan Stokes and her team scheduled a luncheon where members of the staff brought in homemade samples of recipes from each country.  There was also a discussion on the culture of Japan which I lead.
If  you are a Pathology employee interested joining the Diversity Committee and planning for upcoming events including next year's Diversity Week,  please check with your representative, http://pathology.jhu.edu/department/about/diversity/index.cfm.
Jason Flint
Clinical Laboratory Scientist II
Core Laboratory – Flow Cytometry
Johns Hopkins Hospital