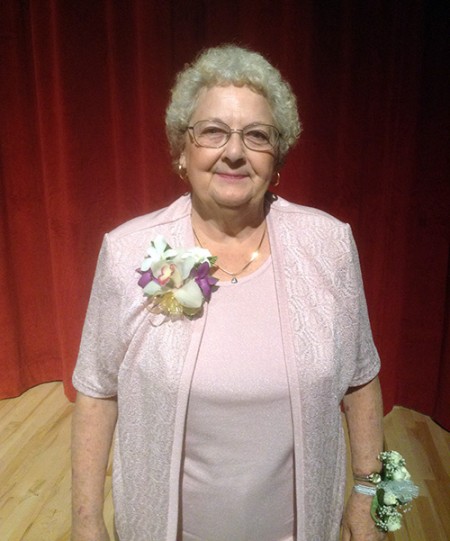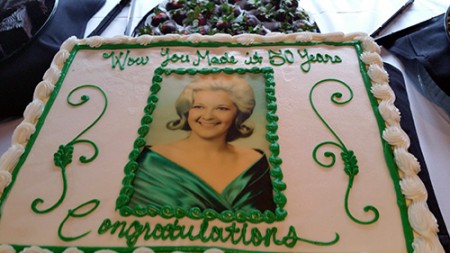 Pat Kastal, the lead med tech of Pathology's HATS Division (Hematopoietic and Therapeutic Support Service) recently retired from the Department of Pathology after 50 years of dedicated and enthusiastic service.
Pat started her career in the Blood Bank, now Transfusion Medicine, in February of 1965. She transitioned to HATS when the donor programs of Transfusion Medicine and HATS were combined.   During her tenure, Pat collected countless units of whole blood, autologous whole blood, apheresis platelets, and therapeutic phlebotomy whole blood units. Among the numerous behind-the-scenes responsibilities in which she excelled were the QA/QC activities necessary to keep all equipment, policies, and procedures current to practice and ready for inspections.
Pat will be missed for many reasons by her HATS coworkers and physicians, our donors and patients, particularly because of her consummate, unmatched knowledge of practice and procedures related to blood donors and therapeutic phlebotomy patients.
Pat writes,
"Although these past 50 years have been a rich learning and growing experience for me, and although leaving will be bittersweet, it is time to move onto the next phase of my life."
A fun-filled retirement reception was held in Pat's honor and many of her donors attended, as well.   Great stories about Pat and her career were shared.   Pat will start the next phase of her life after she and her husband Stanley move to North Carolina, and Pat strongly assured us she will be very active there, as well.   We wish Pat all the best and will miss her deeply!
Louanne Morell, R.N.
HATS Manager
Department of Pathology