Lions and tigers and bears, oh my! The rain did not dampen the spirits of the 700 guests that braved the weather for this year's Pathology Employee Appreciation Day held at the Maryland Zoo in Baltimore on Sunday, September 12th. Below are a few thank you notes I received:
Just want to commend you on the picnic yesterday –We enjoyed ourselves so much!!! The food was great and we love seeing all the animals – it was our first time at the Baltimore Zoo!!! Thanks for a wonderful time!!! You and your team did a great job!!!

Margaret
My family and I had a blast! Thank you to all who made it possible.

Sincerely,
Orlinda
My family and I had a wonderful time at the picnic. Although the sun was not shining from above, it was clearly shining on the happy faces of the attendees. I am glad we didn't let a little rain stop us for enjoying the picnic.

Thank you.
Debbie
The animals were ready for our visit and loving the cool weather. The zoo tram provided quick transportation into the heart of the zoo where we were greeted by tigers and polar bears. Once we visited all the zoo exhibits which included lions, giraffes, rhinos, monkeys, the rare yellow lizards, a quick ride back on the tram brought everyone to our picnic area at the Waterfowl Lake Pavilion where huge tents provided shelter from the drizzle or the rain, and everyone could eat and enjoy talking with others from Pathology and their families. The menu featured picnic favorites such as chicken, hamburgers and hot dogs, pasta and Caesar salads, coleslaw, corn on the cob, baked beans, watermelon, and freshly baked cookies.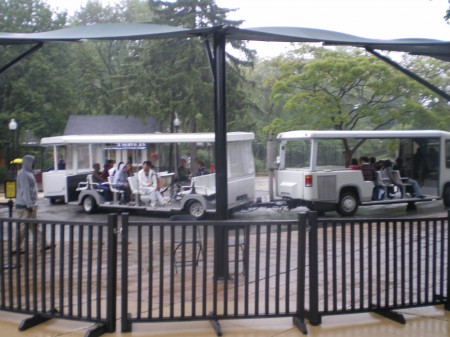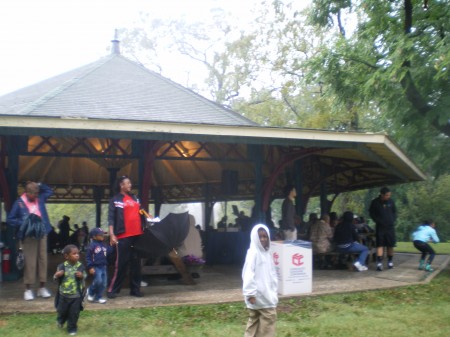 Children had a great time under the pavilion with our DJ's who not only provided music but also some great games and activities. There were lots of happy faces as hula hoops twirled and relay races were won.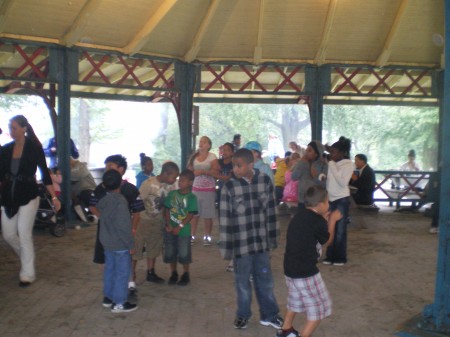 Thank you to the area coordinators who assisted with reservations and ticket distribution this year. Also thanks go to our event day volunteers who helped at the zoo and picnic entrances throughout the day! Thanks to Renata Karlos for setting up a special "picnic" for those that kept the labs operating on Sunday and Stacey Morgan for putting together our picnic posters. Special thanks to Susan Carreira for all of her hard work behind the scenes with tickets and questions.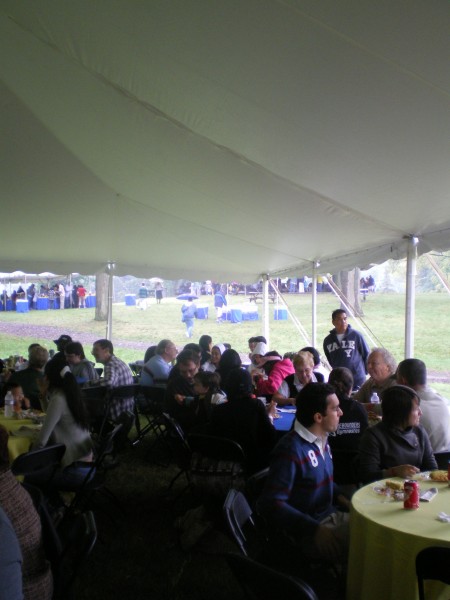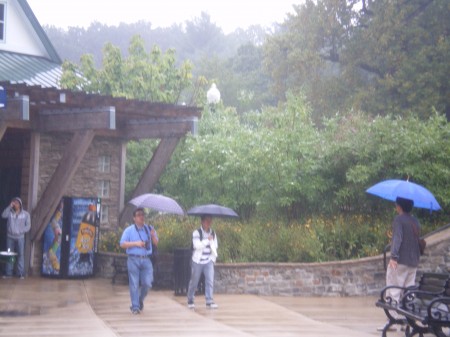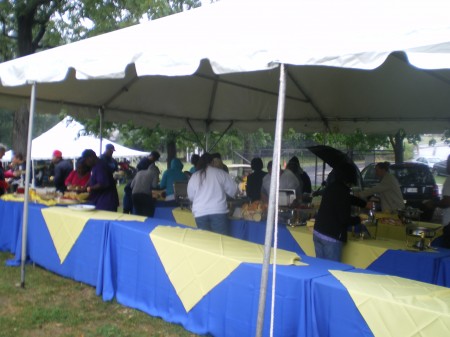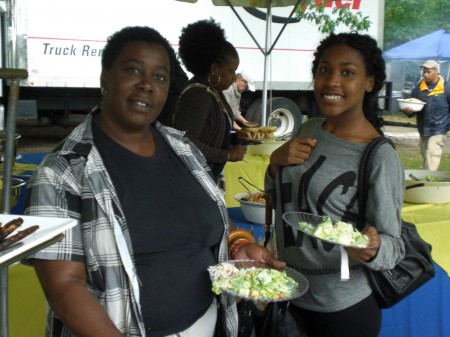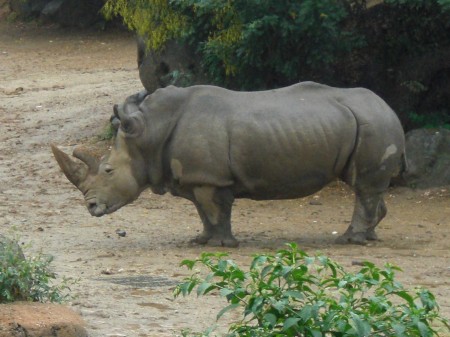 Thank you!
Doris Pendergrass
Pathology Human Resources Manager