We are the Pathology Photography, Digital Imaging, and Graphic Arts Laboratory.  We have a 40+ year history in the Department of Pathology, however, we are anything but old and stale!   Our lab has grown and changed with the times.  Originally known only as Pathology Photography, we were here when the personal computer was just an idea taking shape in the minds of Bill Gates and Steven Jobs, when the Internet was a new frontier, when an 80 megabyte Winchester hard drive was huge, before servers and networked computers of all flavors (PC, MAC, Unix) were an integral part of the workplace.   First adding graphic services in the mid-1980s to rapid turnaround quality photography and microscopy that remains our hallmark, over time Path Photo made the transition to today's world of digital photography and computer graphics, always striving to remain true to our motto, "If you can imagine it, we can image it." We constantly add new technology, ideas, and techniques to our "toolbox" as they become available.
Path Photo is here to provide you with the best in photographic and graphic services, customized to suit your needs.  Excellence is our goal, as well as speed, efficiency, and competitive pricing.  Passport photos, group photography, and studio portraits of the highest quality are just a few of the products in which we take pride. Our knowledgeable staff is always available to give you the personal service that you need and want to make your research results visually appealing in all venues:  professional journal and book publications; scientific posters; electronic presentations; promotional materials; and much more.
The Pathology Photography and Graphic Arts Laboratory is headed by award-winning photographer and author Norman Barker, MS, MA, RBP, Associate Professor of Pathology and Art as Applied to Medicine.  Under his direction, the Path Photo team works together creatively and effectively to produce whatever project is required in a timely fashion.  From architectural photography to digital capture with the microscope, we work with you to achieve the desired result.
Photographers Fred Dubs and Jon Christofersen are available for special event photography, location shots, and environmental portraits, and more.  Prints and enlargements are produced here in the lab with great care and precision.   Our Noritsu Mini-lab is operated and maintained by our professional photographers, insuring the highest quality and accuracy available from both film negatives and digital camera files.   In addition to the standard 8" x 10", 11" x 14",  etc. ,  enlargements, our high quality large format HP printer can provide you with 18" x 24" to 48" x 96" and larger (up to 60" wide) poster-size prints.
Whether it is scanning of 35mm slides, paper documents to raster files or PDF, or old photos for restoration, Path Photo can do it for you.   X-rays, MRIs, and CT scans are welcome.  We can incorporate these scans with quality line art for publication figures or poster design.  Advice on file types, image resolution and ways of dealing with difficult graphical representation are available from our graphics artists Rick and Sharon.  Rick ("RT") Tracey and Sharon Blackburn turn out posters by the dozen for scientific conferences for Pathology and many other departments here at Hopkins.  They can help you tweak your own poster design, or create posters from materials that you provide.  Next day printing turnaround is their goal.
Rick and Sharon can create or enhance your figures for publication.  Custom design of brochures, handouts, broadsheets, tent cards and more are some of the many things they can provide.  Tabletop mounted posters as well as event announcement easel posters are also available.  Specially designed electronic presentations have been and continue to be a staple here at Path Photo.
On your way to our lab (Pathology Building, Room 111) take a moment to stop and enjoy the current selection of photography on display on the walls of the hallway leading to our front desk.  The show changes every few months — each one comes from members of the Hopkins community involved in a wide variety of projects.  From Jerry WInkelstein's journey to "The Galapagos Islands," to Michael Torbenson's wonderful collection of "Patent Medicine" advertising cards, these shows are always worth a look.  If you are interested in displaying your work, contact Norman Barker, Director of Pathology Photography and Graphic Arts, Norman Barker, nbarkerj@jhmi.edu.
Below is a selection of introductory images for several exhibits. Click to enlarge each image.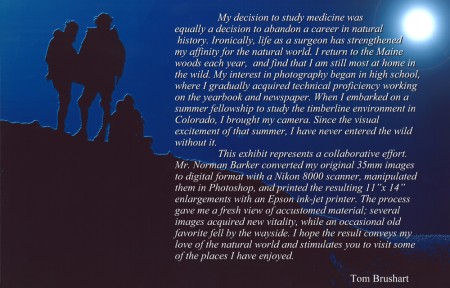 Brushart Introduction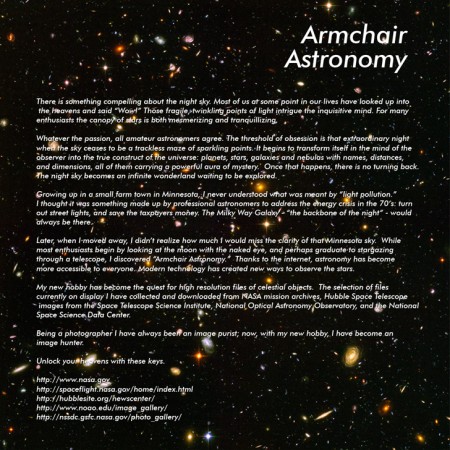 Astronomy Introduction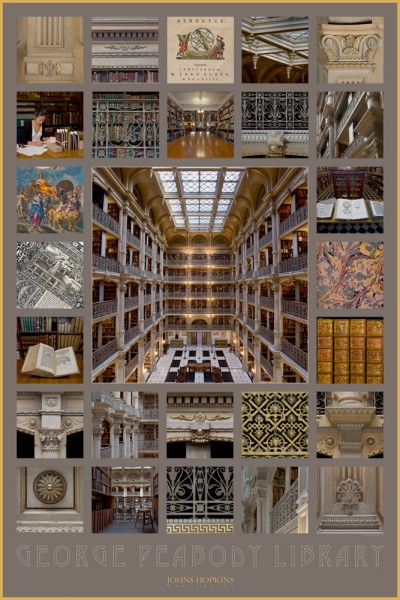 George Peabody Library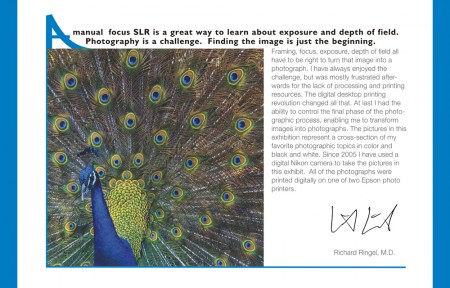 Ringel Exhibit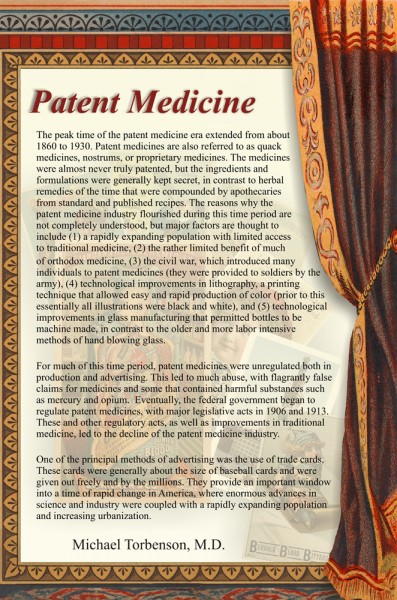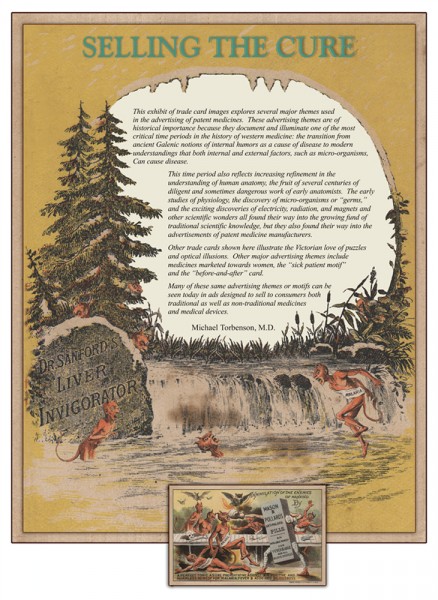 From the Torbenson  exhibit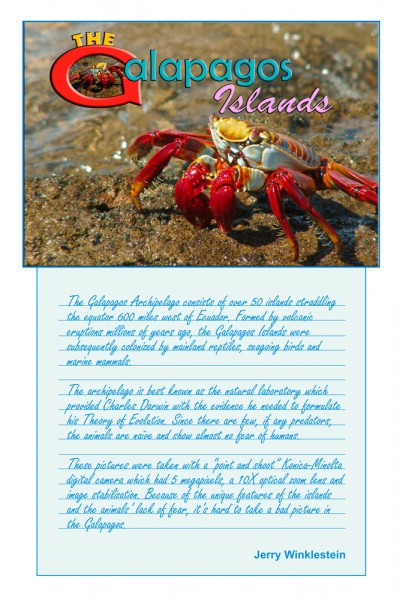 Winklestein – the Galapagos Islands
Call us for more information at 410-955-3843. Or check out our website:  http://photography.jhu.edu/
We look forward to hearing from you.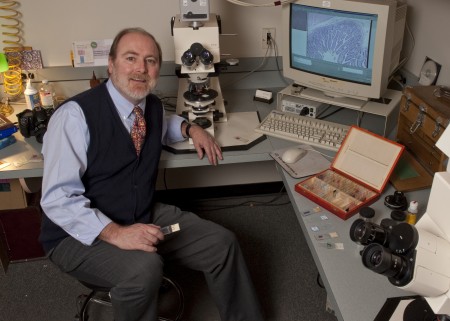 Norm Barker, MS, MA, RBP
Associate Professor of Pathology & Art as Applied to Medicine
Director Pathology Photography and Graphics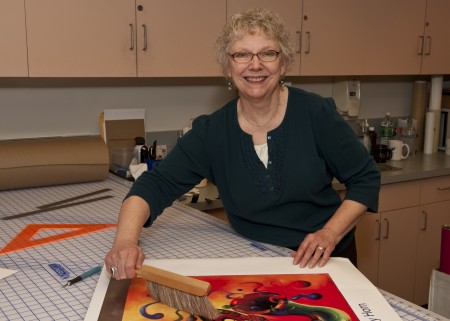 Sharon Blackburn
Graphic Designer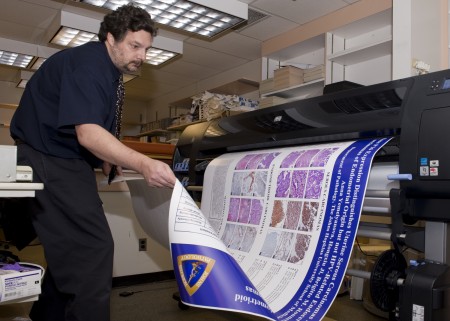 Rick Tracey, RBP
Digital Imaging Specialist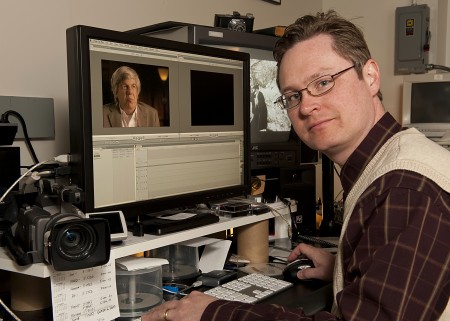 Jon Christofersen
Medical Photographer
The staff of Photography, Digital Imaging & Computer Graphics Laboratory
Norman Barker, Jon Christofersen, Fred Dubs, Sharon Blackburn and RT Tracey.