On October 30, 2020 the Blood Bank, Microbiology, and other departments throughout the hospital participated in the annual Trick or Treating event held by the Children's Center.
This year, the event had to be modified to accommodate physical distancing and to keep all safe.  Traditionally, trick or treating in the Children's Center is held in one room with each department getting a table to fill with candy and other surprises.  Each child that is inpatient then gets the opportunity to come to the room and visit each table.
However, reverse trick or treating was put into place this year.  Candy and other non-food items such as play-doh, stickers, temporary tattoos, and Halloween Zombie rubber duckies were donated by Pathology staff.  These items were put together into goodie bags, and then distributed in reverse trick or treat fashion with representatives from the various departments going into the children's inpatient floors.  Each group was led by a representative from Child Life and all (including children and volunteers) dressed up in Halloween costumes.  The children would sit in the entry to their room waiting for the trick or treaters to arrive, while others placed a pail outside their door.  It was a wonderful way for the children to celebrate the holiday while being stuck in the hospital.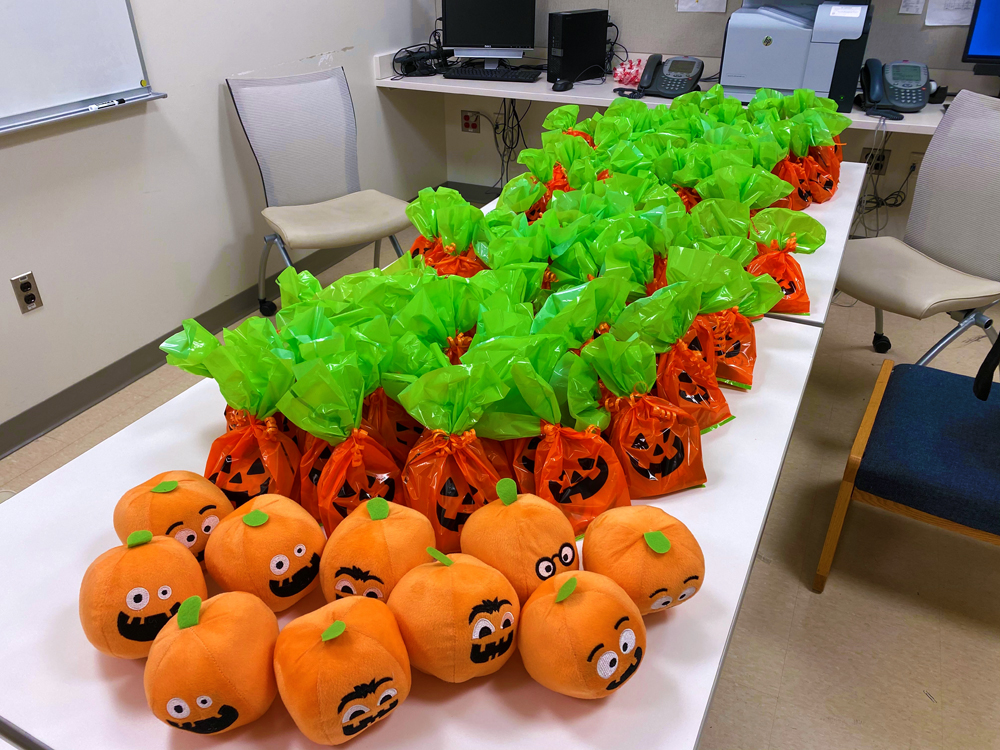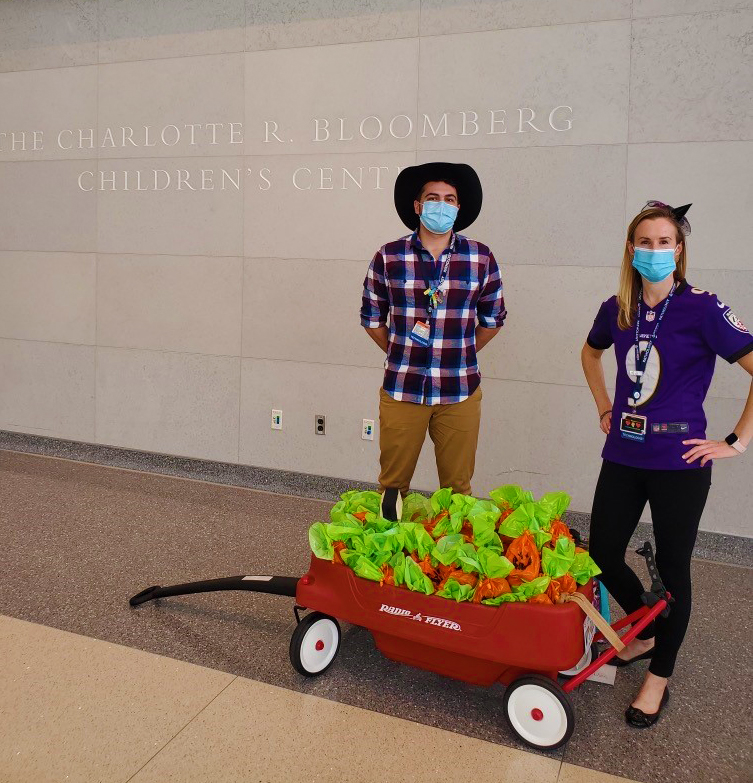 In addition, the Blood Bank also celebrated Halloween by having a spirit day.  Blood Bank employees dressed up in their favorite Halloween shirts, leggings, headbands, jewelry, or all of the above.  Snacks were brought in and each employee voted for who exhibited the most Halloween Spirit!  Jessica King won the contest and received a stuffed pumpkin as her prize.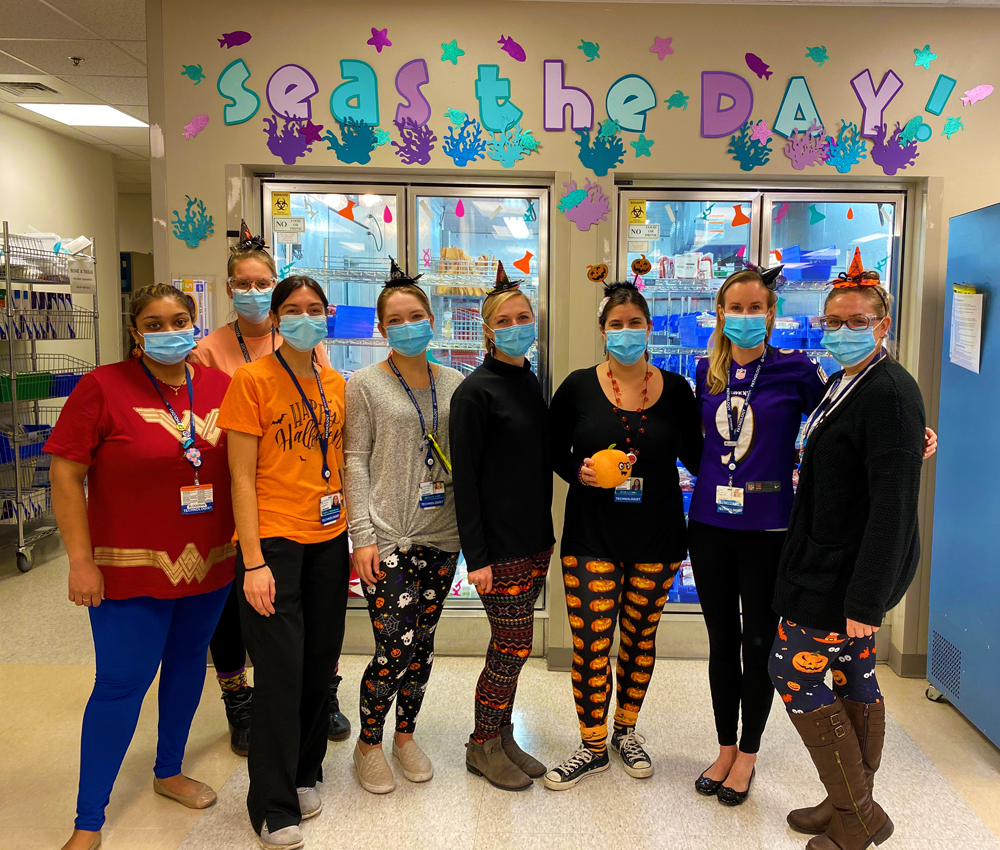 Lindsey Straub, MLS (ASCP)CM
Clinical Laboratory Scientist IV
The Johns Hopkins Hospital
Department of Transfusion Medicine