You're invited!
The 2nd annual Pathology Educational Symposium will be Monday, September 29 – Thursday, October 2, 2014 on the campus of The Johns Hopkins Hospital on the Turner Concourse. Since the launch in 2013, the Pathology Educational Symposium has grown to become the leading FREE continuing education event intended for ALL Johns Hopkins Medicine Department of Pathology staff and JHML staff. The conference brings together an impressive line-up of our peers to speak and share best practices and innovations in our field. You will have the opportunity to earn continuing education credits through the ASCLS P.A.C.E.® Program with your exclusive access to this conference.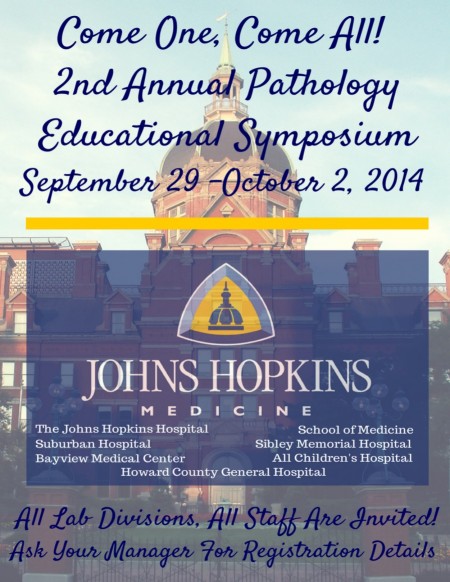 View the conference schedule.
Workshops in all disciplines including: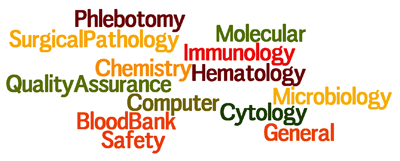 Event details
Cost is FREE to Pathology and JHML employees. Lunch will be provided for each day you pre-register to attend (Monday, Tuesday, & Wednesday). JHED ID is required for electronic attendance tracking. Session codes for P.A.C.E.® credits will be given at the end of each session. Both sign-in/swipe-in and session code will be required to receive your P.A.C.E.® credit.
Volunteer
This conference is possible with the assistance of staff just like you. Sign up to volunteer a little bit of your time. Your help means a lot! For more information about the various ways you can volunteer to help make this conference a success visit  http://vols.pt/mhpovk
Registration Information
Pre-registration is strongly encouraged. Review the conference schedule and see your supervisor to pre-register for the workshops you are interested in attending.
Hope to see you there!