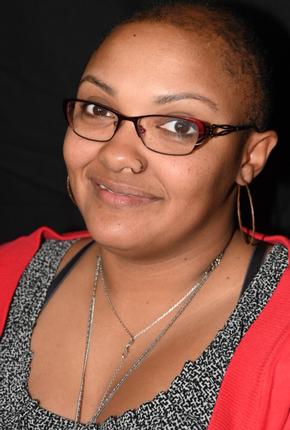 Our own Ava' Roberts who works in the Microbiology Lab is one of this year's five recipients of the Hopkins Martin Luther King Jr. Award for Community Service.  In her current position at Hopkins, she is involved with making sure her department runs smoothly which includes paying invoices and tracking the department's needs and supplies.  She tries to stay one step ahead because she anticipates the needs of her co-workers and they recognize that she is their best kept secret!
Ava' came to Hopkins in 2006 and started out working in Bacteriology as a Medical Technologist, eventually transitioning into her current role performing laboratory supply chain management.  She lives with her two rescue fur children, Bourbon and Brandy whom she adores!   Ava' grew up in Baltimore and attended Western High School. She has a sister who is 10 years younger who is pursuing a career in nursing and they are very close.  Ava's mom passed away 3 years ago but she credits her mom with her enthusiasm for volunteering.  Her mom was a huge volunteer in her church and was even known for paying the electric bill for seniors as well as purchasing bible study material.  Her mom had a saying:
"There are three types of people in the world:  Those that make things happen, those that watch things happen, and those that asked what happened.  Never be the last two"
Ava' praises her mom for laying the ground work and shaping her as a community activist.  Ava' would often mention problems or events that bothered her to which her mom would say… and what are you going to do about it?  That was the beginning of her activism in her community and beyond.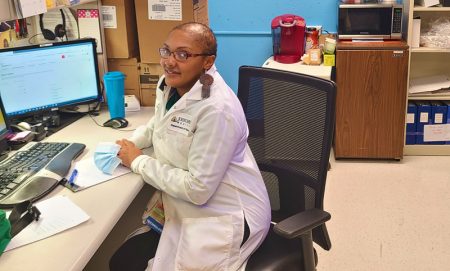 Ava' attended Wesley College and earned a BS in Biology and graduated in 2003.  Following that she attended the University of Maryland School of Medicine Department of Medical and Research Technology where she earned a BS in Medical Technology and Graduated in 2006.  Ava's list of volunteer activities include The Greater Baltimore Urban League Young Professionals: Greater Baltimore Leadership Association (GBLA); she has been a member since 2007 and has served two terms as the membership director. Via GBLA she volunteered with kids ages 12-18, with public speaking and worked with the Maryland Food Bank, completed voter registrations, worked with the homeless through the Selfless Saturday program and Purses for a Purpose.   Through the alumnae association of Western High School, Ava' worked with the high school girls with "STEM"; raising money for supplies, creating a clothing closet for the needy and painted restrooms as well as murals.  Ava' later joined Sigma Gamma Rho Sorority Incorporated and is the Social Action Committee Chair where she is very active with projects involving social injustice.
People and friends always comment on her enthusiasm and community service; but Ava' is very humble and doesn't feel she is special or doing anything grandiose.  She has always been involved and organizing things but insists its second nature, just something she is good at and her gift to the community.   She contends that it's just as simple as showing up and being available to communities and anyone you work with that needs you.  When you get out in the community, you get to know your neighbors and put an actual name to a face, and discover what the community needs are.  Ava' has been involved in the community at Hopkins, in fact, she was even a volunteer at last year's MLK awards handing out programs and assisting with seating!  Ava' is currently active in the Hopkins Diaspora Employee Resource Group (ERG) which provides opportunities for employees to help their communities and promote diversity and inclusion as well as the Pathology Diversity group. She encourages her fellow co-workers if they want to get started volunteering, then get involved with an ERG and projects within Baltimore city.
Ava' admits the state of the country is very worrisome to her. Now that the election is over, Ava' wants to be more involved when the legislature begins and to be an advocate for Baltimore City communities. Due to COVID, she sees that a greater window has been gleaned to the problems and needs in our communities. She wants everyone to ask themselves, what are we going to do, how can we help, how can we make this world a better place?
We at Hopkins are proud to have Ava in our midst and an integral part of our Pathology team.
Congratulations, Ava'!
Barbara Thompson, Admin Department of Pathology
 Ava' Roberts, Microbiology Lab