As we go about our life at work and at home after our struggles with the pandemic, how are we really doing? How have we adapted to the new ways of working and living that COVID-19 has driven us to do? The answer lies on being resilient. We are all capable of rising above all adversities. COVID-19 may have claimed lives, our jobs, our ways of interaction and learning, our progress in our economy, and probably a lot more that I failed to mention, but one thing it did not do is to STOP us. We faced these challenges with the most creative, innovative and effective ideas to adjust. We wore masks and face shields, practiced social distance, quarantined, virtually learned, worked remotely, got vaccinated and persisted on moving forward. Though cases went down in numbers and restrictions were modified, we continued with mitigation protocols at work.
As COVID-19 is ultimately described as the unprecedented event in 2020, CORE lab also achieved an extraordinary moment. We celebrated 6 baby showers all at the same time on July 21, 2021. A very special event brought us to realizing that something great still happens even after we have dealt with obstacles bigger than we can imagine. Certainly, this COVID-friendly celebration brought our team closer together and stronger. This event was needed and very much heartfelt by everyone. It promoted teamwork; from planning to decorating and event attendance. Our Supervisor Keith Nguyen made necessary schedule adjustments to accommodate the special day. Everyone appreciated the support of the management in providing us a venue and savory dinner. The thoughtfulness shown towards the gifts and sweets was overwhelmingly cherished.
Let us meet the new parents and get to know them a little: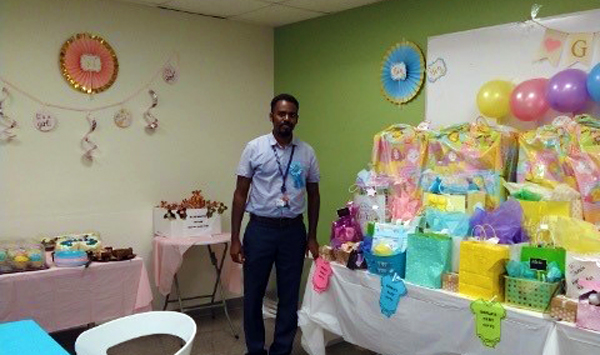 Mebrahtom "Meb" Bahta has been here for 8 years and takes charge in the lab regularly. He is well trained in Hematology, Rapid Response Lab and Critical Care Lab. He and his wife welcomed their second child, a baby girl born on June 13, 2021.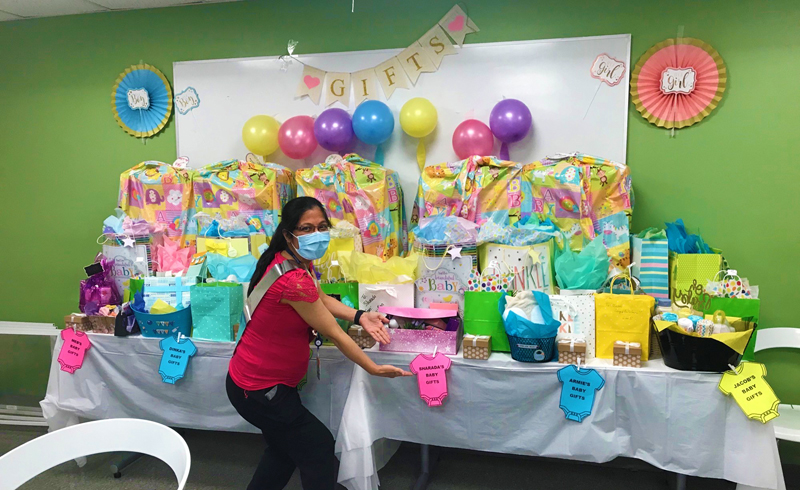 Sharada Bajracharya has been working here for 6 years and rotates in the Chemistry, Hematology, Rapid Response Lab and Critical Care Lab. She is 8 months pregnant and will soon have their firstborn baby girl on September 24, 2021.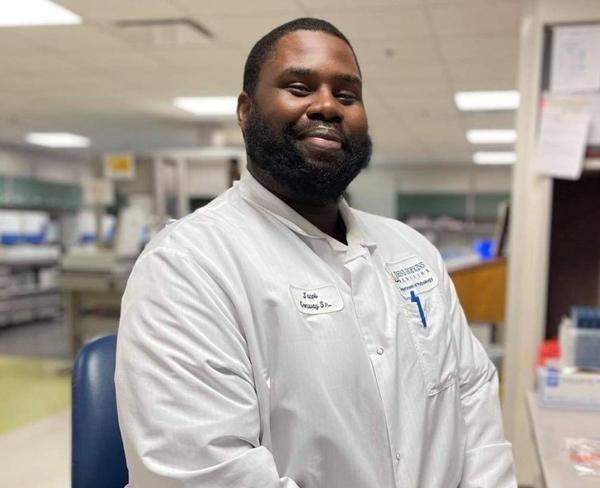 Jacob Conway has been working here for 6 years in the processing and phlebotomy areas. His girlfriend is now two months on the way and their bundle of joy will be here on March 1, 2022.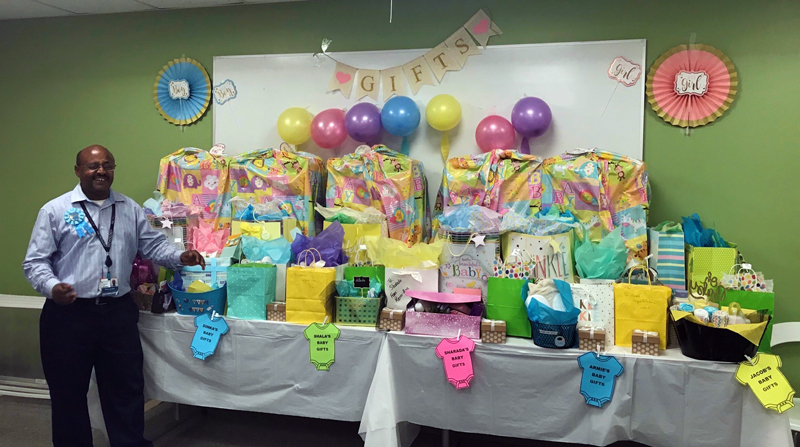 Dinka Kummi has been here for 5 years. He works in the Hematology, Rapid Response Lab and Critical Care Lab. He and his wife are filled with excitement to finally have a baby boy join their 4 daughters. He will be welcoming his new baby on August 15, 2021.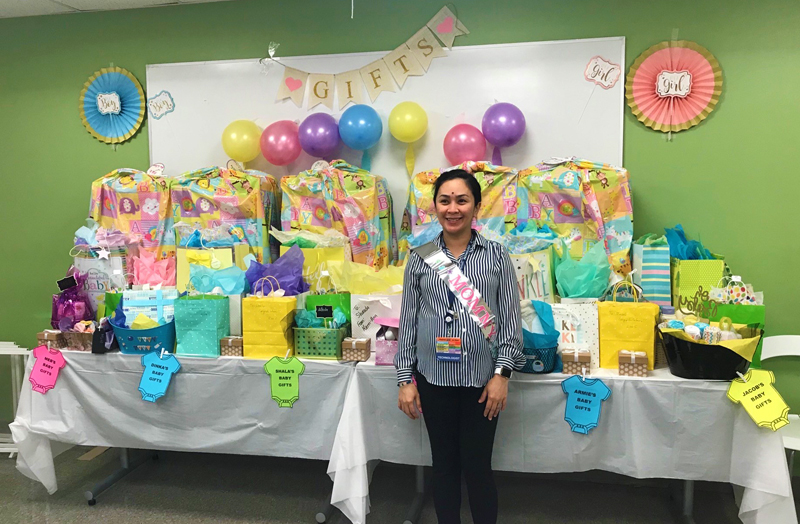 Armie Myers has been here for 2 years and have been trained in the Chemistry and Critical Care Labs. She is now 6 months pregnant with their third son and is expecting him on November 3, 2021.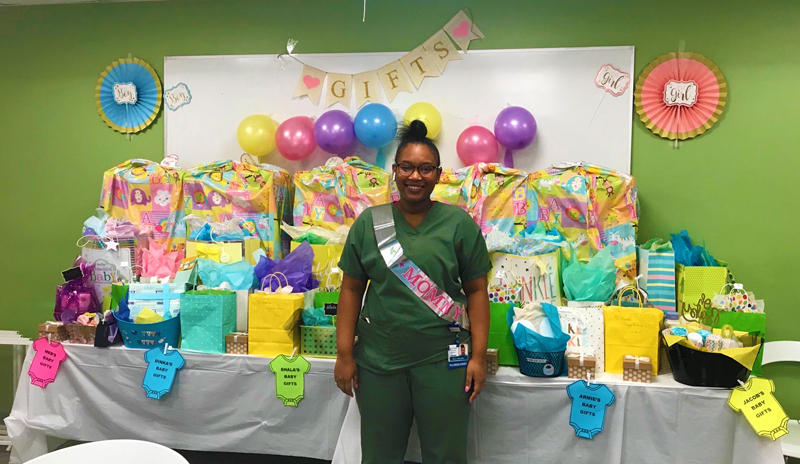 Shala Shuler has been here for 1 year and works in the Hematology area. She is 5 months pregnant and will soon have her gender reveal party for her first born due on December 10, 2021.
COVID-19 pandemic happened and took away a part of the sense of normalcy in us, but it can never put a halt to what we set to accomplish. The Core lab has been going through various transitions and everyday hustles. A wonderful celebration like this was essential to highlight something significant we can all share and make memories of at work.
Below are other pictures from the celebration.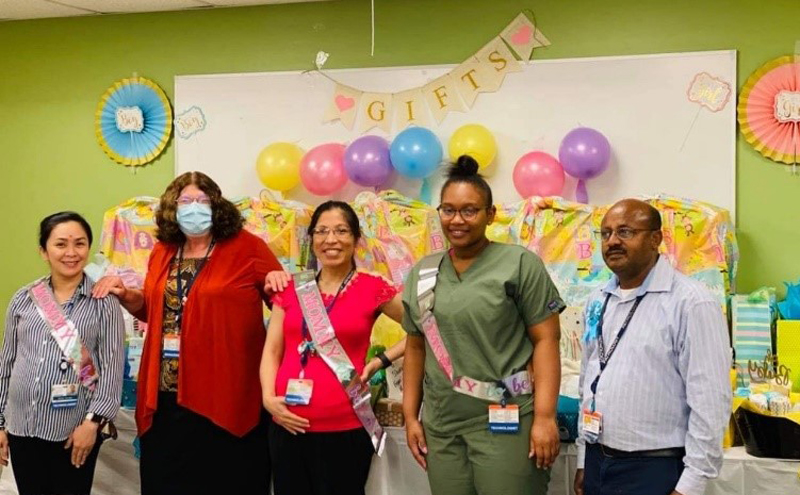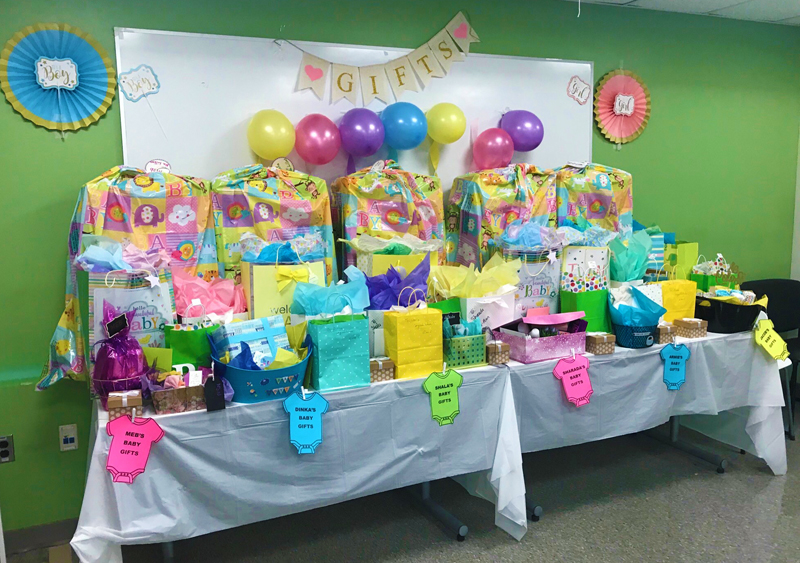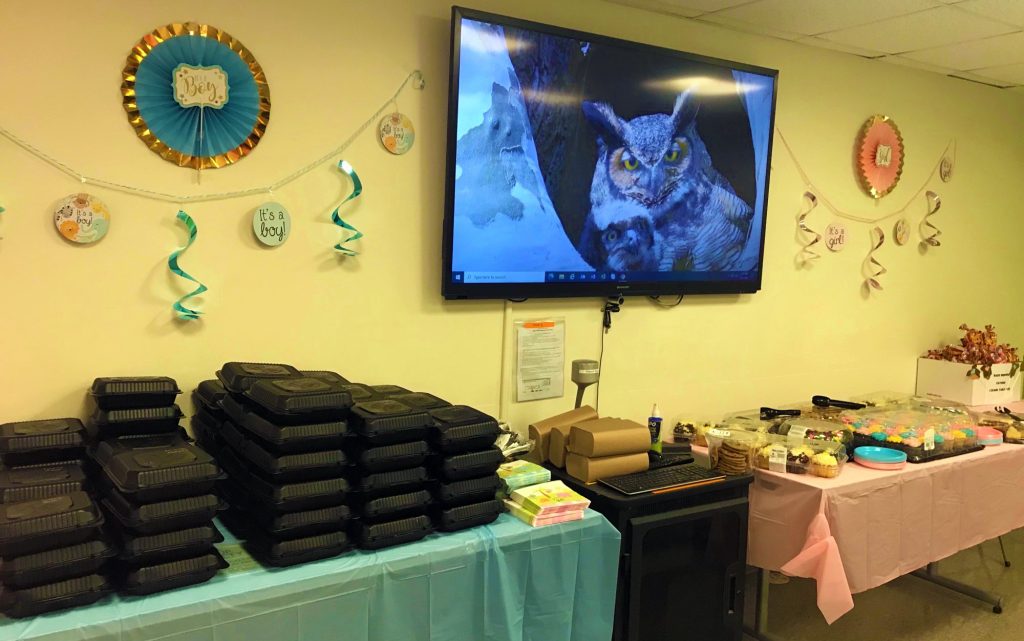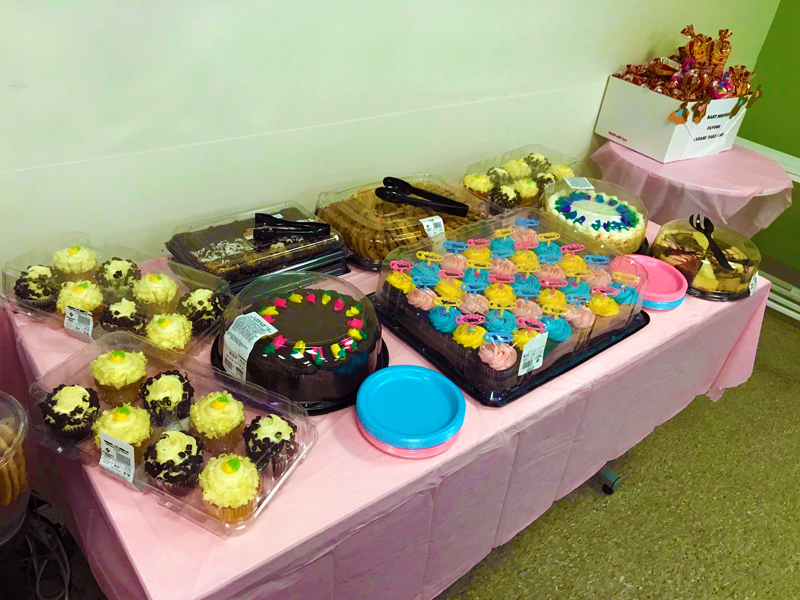 Alona Malacas
Clinical Lab Scientist
Pathology Core and Specialty Laboratories