As we approach the 13th year of this millennium, it might be fun to look back to the past, specifically to the middle of the 20th century and learn a little about how the Clinical Chemistry Lab of Johns Hopkins Hospital evolved over a 30-year span.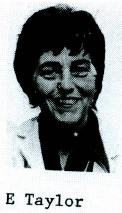 Special thanks to Eleanor Taylor, who served as staff member, assistant chief, supervisor, manager and educational coordinator between 1950 and 1986. She is a Lab historian par excellence, recording her memories of those years, shared with us by Mary Jo Bill, supervisor of the Special Chemistry Lab, Eleanor's good friend and colleague for many years. We now can walk down Memory Lane and blog accordingly!
First, look at the circa 1950 Johns Hopkins Hospital Lab requisition and Lab report.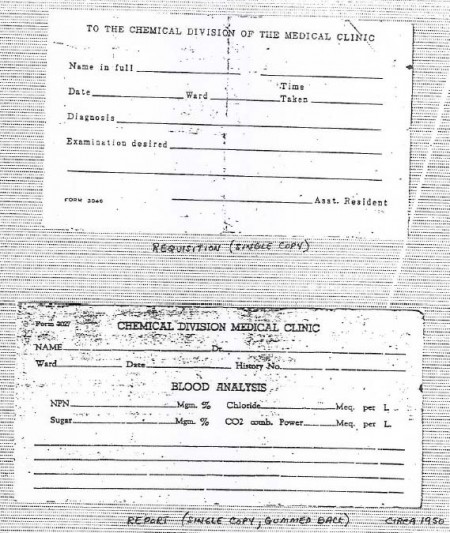 Today's Core Lab Outpatient lab requisition!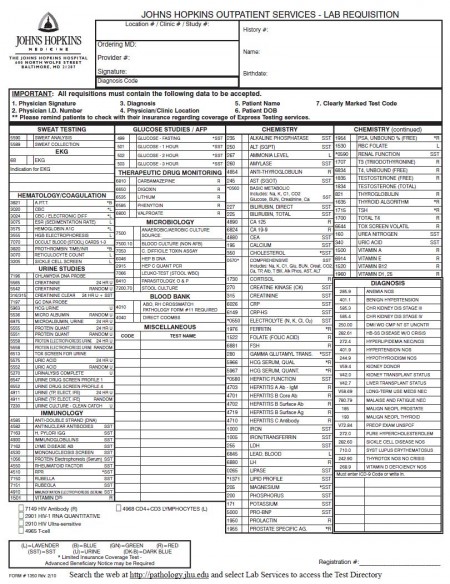 Facts about the Clinical Chemistry Lab from 1946-1981 that most of us wouldn't know :
1946: Inception of multiple University labs into the Clinical Chemistry Lab under the Department of Medicine. "Photoelectric" spectrophometer (visible only).
1950: Lab staff of 15 people, and a total of 131,392 tests performed and counted manually.
1951: Flame photometer for Na/K. (Prior analysis for Na/K = 2 days!)
1953: Paper electrophoresis for serum proteins (prior, only room-sized Tiselius apparatus was used).
1955: Two students hired to cover Lab on evenings and overnight (paid per test!).
1957: Single channel AA, Autoanalyzer; introduction of Vacutainers (prior to, used large glass tubes)
1958: Lab was air conditioned.
1959: Commercial "control" serum available.
1963: 3 AA's in use (Sun, gluc, CO2, Ca, P, chol, TP, Alb, Creat).
1965: Two 12/30 SMAs, #2 and #9, "hospital" models with a flame component.
1967: 2 SMA 12/30 and computer (Mrs. Taylor thought it was an IBM 1140).
1968: First reports generated by computer (SMA tests only).
Cost = $12.60. Computer begins to count tests/mo.
1969: SMA 12/60; blood gas analyzers
Many new instruments available: VIS, UV spectrophotometer, fluorometer, atomic absorption spectrophotometer, osmometer. Purified enzymes as reagents – kinetic enzyme measurement.
Lab became a 24-hour/7-day operation.
1971: Increase of professional staff, and the resident program began . Dr. Robert C. Rock at the helm.
1972: Special Chemistry Lab established. Great proliferation of tests and equipment – RIA, TDM, GLC, centrifugal analyzers, gamma counters, HPLC, various automated analyzers such as Astra, Abbott, etc.
1981: Move to the Meyer Basement. Increase in endocrinology, TDM testing; added Tox; SMAC; GC/MS; and proliferation of immune-analysis.
Mrs. Taylor retired in 1986 and wrote a lovely six-page memoire in 1980 which she entitled "The Bad Old Days." She apparently had and has a very wry sense of humor. Segments will be extracted and shared over the next few weeks. Stay tuned!
Update to this Blog post, July 2014.   Please read the entirety of "The Bad Old Days" by Eleanor Taylor: (https://blogs.pathology.jhu.edu/pathology/the-bad-old-days).
Renata Karlos
Pathology Administration