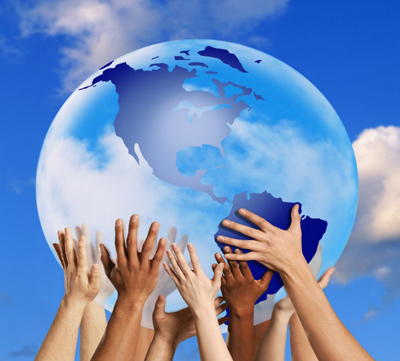 Pathology's annual Cultural Diversity Week celebration was full of a variety of fun and informative events. The highlighted countries chosen this year were Argentina, Ireland and Thailand. Many of our labs and divisions had potluck lunches with foods from the featured countries, including pad Thai, Irish shepherd's pie, and Argentinian empanadas — yum! There were games, puzzles, and a variety of ways to explore the culture and history of each country.
New this year was an online "scavenger hunt" to explore our Path Diversity website. Thirteen teams participated in this challenging exploration and only one team answered all the questions correctly. That was the team from Path Administration and they enjoyed a pizza party! Three teams came in second place with only one wrong. They were from Immunology, Cancer Cytogenetics, and Molecular Diagnostics.
Our featured speaker during the week was Mr. Everette Jordan from the U.S. Department of Defense. He spoke on the topic of "Building a Diverse and Functional Workforce" and compared and contrasted his experiences with our Hopkins workforce. He pointed out that achieving the goal of a diverse workforce requires the continual participation of organizational leadership, employees, and customers. Language and culture, advances in technology, employee affinity groups, and providing value to the customer are some of the challenges faced when building a diverse workforce. Mr. Jordon's engaging and interactive presentation was enjoyed by all who attended and is available on YouTube:
Please be sure to check out the Pathology Diversity Web site, too!
Sue Stokes
Senior HR Coordinator
Department of Pathology